The countdown to the 2021 NFL Draft has begun! Tennessee Titans Draft Central, presented by Pinnacle is your hub for all-things Titans Draft.
The Titans are scheduled to have the 22nd overall selection and nine total picks in the 86th Annual National Football League Player Selection Meeting, beginning April 29 in Cleveland, Ohio.
The draft opens with the first round on Thursday, April 29 at 7 p.m. CT. Rounds 2 and 3 are set for the following evening, beginning at 6 p.m. CT, and the draft concludes with Rounds 4-7 on Saturday at 11 a.m. CT.
Multiple locations in Cleveland will be used during the festivities, including FirstEnergy Stadium, the Rock & Roll Hall of Fame and the Great Lakes Science Center.
The NFL will welcome a select number of draft prospects to the draft stage in Cleveland with NFL Commissioner Roger Goodell, while others will participate remotely from their homes. Last year the entire draft was conducted in virtual format due to the COVID-19 pandemic after originally being planned for Las Vegas.
Titans personnel involved in the selection process, including executive vice president/general manager Jon Robinson and head coach Mike Vrabel, will be stationed together and following appropriate protocols in a temporary draft room in Nashville's MetroCenter as Saint Thomas Sports Park undergoes major renovations this offseason.
The last time the NFL had an in-person draft was 2019, when Nashville hosted the festivities for the first time. A record 600,000 fans attended the three-day affair, which is the premier event on the NFL's offseason calendar. The television audience in 2019 reached 47.5 million viewers.
When is the 2021 NFL Draft?
Thursday, April 29, 7 p.m. CT: Round 1
Friday, April 30, 6 p.m. CT: Rounds 2-3
Saturday, May 1, 11 a.m. CT: Rounds 4-7
Where is the 2021 NFL Draft?
When do the Titans Pick in the 2021 NFL Draft?
Round 1, Selection in Round (22), Overall selection (22nd)
Round 2, Selection in Round (21), Overall selection (53rd)
Round 3, Selection in Round (21), Overall selection (85th)
Round 3, Selection in Round (36), Overall selection (100th)
Round 4, Selection in Round (21), Overall selection (126th)
Round 5, Selection in Round (22), Overall selection (166th)
Round 6, Selection in Round (21), Overall selection (205th)
Round 6, Selection in Round (31), Overall selection (215th)
Round 7, Selection in Round (4), Overall selection (232nd)
How do I watch the 2021 NFL Draft?
All three days of the 2021 NFL Draft will be televised on NFL Network, ESPN, ESPN Deportes and ABC, including Nashville affiliate WKRN News 2.
ESPN and ABC will provide distinct prime-time presentations on Day 1 and Day 2. ESPN will offer a traditional draft telecast, while ABC broadcast will cover the event with an emphasis on the individual journeys of NFL Draft prospects. On Day 3, the ESPN coverage will be simulcast on ABC.
Coverage will be streamed live via NFL and ESPN digital properties across devices (phone, PC, tablet and connected TVs). NFL Network or ESPN authentication may be required.
How do I listen to the 2021 NFL Draft?
The Titans Radio Network, including Nashville flagship 104.5 The Zone, will carry draft programming across the Mid-South with Mike Keith, Dave McGinnis, Amie Wells and Rhett Bryan.
National radio coverage will be provided by SiriusXM NFL Radio, Westwood One and ESPN Radio.
Titans Draft Central presented by Pinnacle
TennesseeTitans.com will have plenty of coverage on each draft pick in Titans Draft Central presented by Pinnacle, including feature stories by Titans Senior Writer Jim Wyatt, live streams of video conference calls with the Titans Draft Picks, live press conferences with GM Jon Robinson and Head Coach Mike Vrabel and more.
Virtual Draft Party presented by Gibson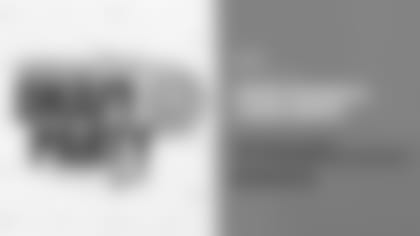 The Titans will also host a Virtual Draft Party on its website and social media channels starting at 5:30 p.m. on Thursday night, hosted by Titans in-game host Lance Smith and Titans legend Eddie George at the Gibson Garage.
The virtual party will check in at private events around Nashville exclusive to season ticket members and Titans' special guests.
Fans tuning in will also hear from Smith and George as they preview the NFL Draft, as well as an alumni roundtable, conversations with current Titans players and musical performances from Mitchell Tenpenny and Moon Taxi.
Titans Pop-Up Shop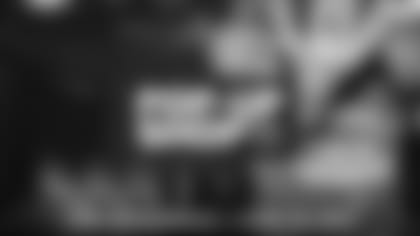 The Tennessee Titans invite fans to celebrate the 2021 NFL Draft at Pins Mechanical Co. in the Gulch, where the team will host a Pop-Up Shop featuring eight new, unique apparel styles.
The Pop-Up Shop will include apparel for both men and women, as well as a Titans retro snapback hat, all available for $20 per item. Pins Mechanical Co. will be open to the public throughout the event and fans are invited to stay and watch the NFL Draft as first-round picks are announced. The evening will feature a food truck, screen printing station, Titans giveaways and appearances from Titans mascot T-Rac and Titans cheerleaders.
Masks will be required while shopping and when not eating or drinking inside the venue.
WHAT: Titans Pop-Up Shop at Pins Mechanical Co.
WHERE: 1102 Grundy Street, Nashville, TN 37203; Second-Level Mezzanine
WHEN: Thursday, April 29, 6 – 9 p.m. CT
What If I already know who the Titans are going to pick?
Prove it. Guess the Titans First-Round Pick to be entered to win a Gibson guitar!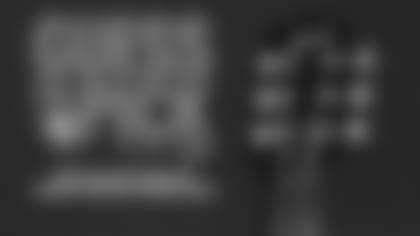 Guess the Pick presented by Gibson
Do you think you can guess our first round pick correctly? Enter now for a chance to win a Gibson guitar!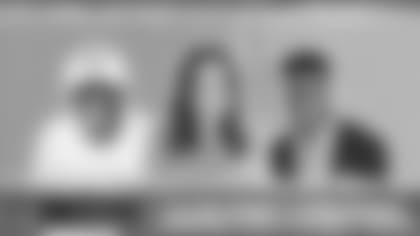 As we all continue to navigate through the COVID-19 pandemic, our communities and nation at large need to continue supporting each other. Through the NFL's Draft-a-Thon, we will work closely with our partners to support pandemic recovery, especially in our communities that have lacked significant resources.
Draft-a-Thon will bring awareness and fundraise for national nonprofit organizations supporting key issues that impact underserved communities: health disparities, bridging the digital divide, bringing awareness to the importance of mental health, and helping to solve food insecurity.