The NFL Scouting Combine represented an opportunity for a closely graded group of quarterbacks to separate from the pack, but the exceptional performance of several prospects has only created more questions.
Most scouts entered the event expecting Cam Newton and Jake Locker to be top athletes, but Blaine Gabbert and Colin Kaepernick put on impressive displays. Both ranked near the top in most of the drills, and their surprising explosiveness opened eyes.
With the NFL evolving into a passing league, teams are paying close attention to quarterbacks with athleticism. Each of the aforementioned signal-callers possess the quickness, agility and movement skills to extend plays in the pocket. Although dynamic running skills aren't a requirement, it certainly helps to have a quarterback capable of escaping pressure in today's game.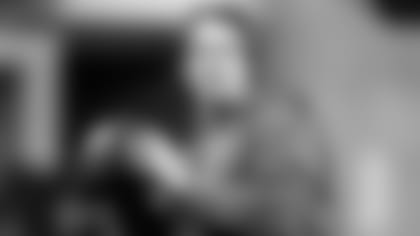 Despite not throwing at the combine, Blaine Gabbert still managed to impress scouts in Indianapolis.
Ryan Mallett, however, isn't one of those mobile quarterbacks. In his case, it was his performance during throwing drills that thrust him into the conversation as a potential franchise quarterback. He threw the ball with zip and velocity, and his accuracy stood out. He looked at ease executing pro throws from conventional drops (three-, five- and seven-step), and his excellent timing and anticipation is a result of playing in a pro-style offense at Arkansas.
Locker, who entered the workout on the heels of a dismal performance at the Senior Bowl, also put together an impressive showing. He displayed vastly improved footwork and fundamentals as a passer, which improved his accuracy and timing. While the workout doesn't make amends for his erratic play throughout the year, it is an encouraging sign for teams intrigued by Locker.
The combine might only play a minor role in the overall evaluation process, but the visual imagery can help an evaluator answer questions about a prospect.
With several players using their time in Indianapolis as a launching pad to move up the charts, here's a look at the combine's impact performers: