NASHVILLE, Tenn. —Marcus Mariota began playing football in Pop Warner, as a receiver.
When the previous year's quarterback moved to a higher division – and coaches discovered Mariota was the only kid who could throw – he became a quarterback.
But before then, he played soccer. And loved it.
"For me, soccer provided me with the athletic fundamentals that allowed me to be the player that I am today,'' said Mariota, now in his second season with the Titans. "It kind of built a foundation for me as an athlete. It is something I do miss playing, and still enjoy watching."
Soccer is coming to Nashville this weekend. As part of an annual U.S. tour, the Mexican national soccer team will face New Zealand on Saturday at Nissan Stadium.
Mariota is scheduled to be in Florida on Saturday night, so he won't be there. The Titans face the Miami Dolphins on Sunday.
There was a time, however, when some wondered if Mariota's early days playing futbol might steer him away from football.
Mariota became a star player on the Honolulu Bulls soccer club. He was a goal-scoring phenom on the soccer field, and his mother was the team manager. He ended up choosing both sports, before eventually committing to football. 
"He was very good at soccer,'' Rick Chong, who coached that Bulls squad, told Titans Online of Mariota in an interview last year. "And he loved it. He became all-state in high school.
"But I always knew he loved football. Whenever he'd come to the soccer field before practice or after practice, out came the football. I'd say, 'Wait a minute, Marcus, that's the wrong ball. Put the ball away, this is soccer practice. I don't want any funny looking balls on the field.'"
Yes, Mariota stuck with football. But the soccer experience stuck with, and remains with him today.
His girlfriend, Kiyomi Cook, in fact, played soccer at the University of Oregon, when Mariota starred at the school. Cook is the girls middle school coach at University School of Nashville.
"I've always loved soccer,'' Mariota said last week. "And for me, it helped me in terms of seeing the field playing football. In soccer you have to be able to know how the game is flowing, you have to be able to know what your next move is when you have the ball. So I learned a lot about seeing the field, and making a quick and decisive decision."
Mariota said soccer also taught him a lot about footwork, and teamwork.
"I think football is the greatest team sport,'' Mariota said. "But I think soccer, having an understanding of where your teammates are, communicating. Those are certain aspects of soccer that apply also to football but are things that really build that team atmosphere."
[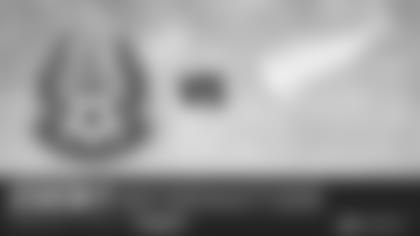 ](http://www.ticketmaster.com/event/1B0050AB778F1831)