**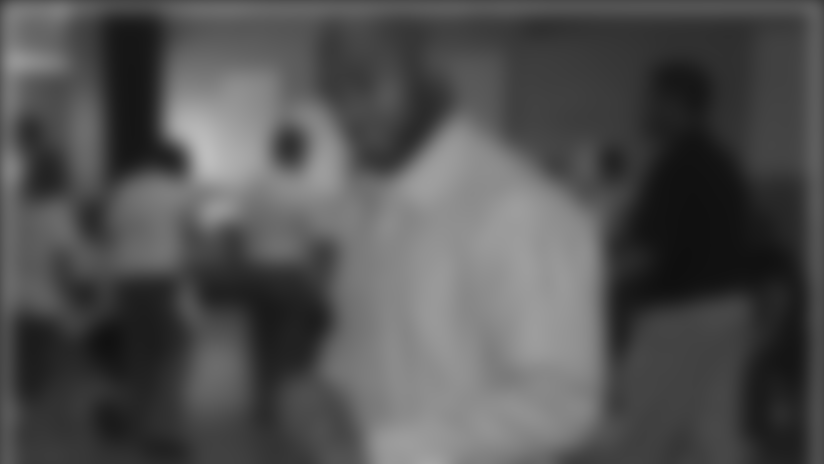 Titans safety Chris Hope will host a shoe drive on Tuesday (Sept. 16) at Shoe Carnival in Franklin, Tenn.

NASHVILLE, TN, Sept. 10, 2008 –** Most of us have lots of shoes we no longer wear. According to one estimate, more than one billion pair of shoes lay idle in American closets. Yet there are millions of people both here in the United States and around the world in desperate need of footwear.
That's why Chris Hope and Shoe Carnival are teaming up with Soles4Souls, the international charity dedicated to providing free footwear to people in desperate need, to provide a basic, yet indispensable gift that most of us take for granted: the gift of shoes. Chris Hope and Shoe Carnival are hosting a shoe drive at the Shoe Carnival store adjacent to the Cool Springs Galleria Mall in Franklin, Tenn. (7085 Bakers Bridge Avenue) on Tuesday, Sept. 16 from 4-6 p.m. Hope will sign one autograph for each pair of new or "Gently worn" shoes that is donated to Soles4Souls or for a small donation of $2.
This autograph session is an opportunity to give back to the community for its support of the Shoe Carnival locations in the Nashville area. This event is also a part of the recently announced partnership and program between Soles4Souls and Shoe Carnival. For a small donation of $2, someone without shoes will receive a gift of shoes.
In addition, those who donate new or gently worn shoes will receive a $5 Shoe Carnival coupon. The program is currently running in all 300 Shoe Carnival store locations and will end Sept. 24.
For a store near you, please visit www.giveshoes.org 
 
UPDATE: The charity announced that it will provide 30,000 pairs of new shoes to all of those affected by Hurricane Ike.
 
"You can't watch the news reports on this current tragedy without being affected by it," said Wayne Elsey, the Founder and CEO of Soles4Souls™ Inc.  "We have donated over one million pairs of shoes to date to those affected by Hurricane Katrina and we again provide for those affected by Hurricane Ike, who are in our hearts and prayers at this time." 
 
"We are extremely grateful to Chris Hope and Tennessee Titans organization for helping in this effort and invite everyone to donate their shoes or a few dollars at Shoe Carnival to help us deliver shoes to those in need," he said.

Shoe Carnival is a chain of more than 300 footwear stores located in the Midwest, South and Southeast. Combining value pricing with an entertaining store format, Shoe Carnival is a leading retailer of name brand and private label footwear for the entire family. Headquartered in Evansville, Ind., Shoe Carnival trades on the NASDAQ Stock Market LLC under the symbol SCVL. Visit www.shoecarnival.com for more information.
Nashville-based Soles4Souls™ facilitates the donations of both new and used shoes, which are used to aid the hurting worldwide. Since its inception, Soles4Souls has distributed more than 3.4 million pairs (or one pair every 23 seconds) to people in more than 60 countries, including Honduras, Romania, Thailand, and the Sudan. The charity has been featured on CNN Headline News, NBC Nightly News with Brian Williams, ABC News, FOX, CBS, and hundreds of regional outlets around North America. Soles4Souls is a 501(c)(3) recognized by the IRS; donating parties are eligible for tax advantages. Visit www.giveshoes.org for more information.