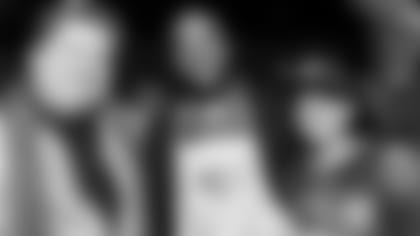 Safety Chris Hope's 'Night With the Secondary' was a huge hit this year at MAFIAoZA's in Nashville.
NASHVILLE, Tenn. -- Titans Safety Chris Hope and several of his teammates spent Monday evening in front of the pizza ovens, cooking up a good time for a sold out crowd of over 225 guests at MaFIAoZA's in downtown Nashville.
The players signed autographs, took photos and visited with fans and friends. 
The 4th Annual "Night with the Secondary" charity event raised several thousand dollars for Prematurity Research, MAFIAoZA's "Godfather Fund" and InterFACE Ministries.