NASHVILLE – Bud Adams last week was named one of 29 semifinalists in the coach/contributor category for the Pro Football Hall of Fame class of 2023.
Adams, long-time owner of the Oilers/Titans, is now in a pool of candidates who will be considered for a vote by the selection committee that will send 12 Seniors and 12 Coach/Contributors through to the finalists stage. The results of those reduction votes will be announced July 27.
In previous interviews with TennesseeTitans.com, former Oilers and Hall of Famers Warren Moon, Earl Campbell and Robert Brazile all spoke up on behalf of Adams, who along with Lamar Hunt co-founded the AFL to rival the NFL before the two leagues eventually merged. In fact, the formation of the AFL was announced in Adams' Houston office in 1959.
"There's one person missing when you talk about Hall of Famers," Brazile, inducted into the Hall of Fame in 2018, said of Adams. "Mr. (Bud) Adams is not in the Hall of Fame, and I can't understand why. Why is he not a Hall of Famer? I keep asking myself that question. Something is wrong with that picture. You can't write the history of the NFL without Mr. Adams. I don't know what the problem is. I wish I could give him half of my jacket.
"When I think about Bud and all he has done for this league, I think: Why is he not in? And when he makes it, it won't be because they gave it to him. He earned it, and he deserves to be in there."
Hunt, long-time owner of the Chiefs who started an AFL team in Dallas, was inducted into the Hall of Fame in 1972. Another one of the members of the self-appointed "Foolish Club," Bills owner Ralph Wilson, was inducted into the Hall of Fame in 2009.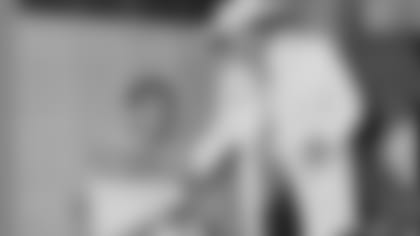 In addition to his role in forming the AFL, Adams convinced Heisman Trophy winner Billy Cannon to play in the AFL, and his aggressive spending helped give the upstart league instant credibility.
In 2008, Adams received the inaugural Lamar Hunt Award for Professional Football, which recognized his vision and his role in helping the NFL reach preeminent status.
Adams was the founder and owner of the Oilers/Titans for 53-plus years (1960-2012).
Over the years, his teams produced 21 playoff seasons, two AFL Championships (1960 & 61), an AFC Championship win (1999), four AFC Championship Game Appearances, and a Super Bowl appearance (XXXIV). The 21 playoff appearances between 1960-2012 ranked eighth among NFL teams during that period.
The organization has produced 17 players in the Pro Football Hall of Fame.
"I'd like to see Mr. Adams in the Hall of Fame," said Campbell, inducted into the Hall of Fame in 1991. "Because of everything he did, I believe he is Hall of Fame worthy.
"The way it got to be the Houston Oilers from the old AFL is because of Bud Adams and the Adams family. It was because of Bud's vision and his dreams that we're here today. Because of what he did, I believe he is Hall of Fame worthy."
"I think Bud Adams was more than just an owner – he helped change the lives of a lot of people when he had the Oilers. And you can start with a guy like Earl Campbell," Campbell continued. "I was just a little guy out of college, and he took a gamble in me. He saw something in me that nobody else saw in me, and he traded up and drafted me. Thank God for the other guys on the team and for Bum Phillips and the whole Oilers regime. It turned out to be great. But it all started with Mr. Adams. I have nothing but respect for the Adams family. It goes to show he did something right because his daughter Amy is still involved in my life."
In an interview with The Tennessean in 2013, the Titans owner wondered if he'd ever join football's hallowed halls. Adams passed away later that same year.
"Besides the playoffs, one thing I would like to accomplish is to be considered in the Pro Football Hall of Fame,'' Adams said. "I realize there may be some hard feelings about me moving the team to Nashville, but I truly feel my body of work…
"I don't like tooting my own horn. But at my age, and now being the senior NFL owner, there is no one from back in those days than can really speak up for me now."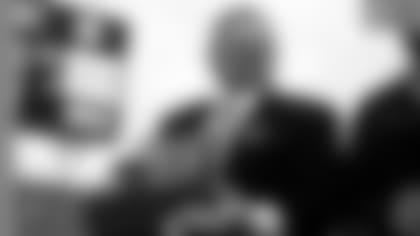 In addition to Adams and long-time Titans scout C.O. Brocato, Roone Arledge, Don Coryell, Otho Davis, Ralph Hay, Mike Holmgren, Frank "Bucko" Kilroy, Eddie Kotal, Robert Kraft, Rich McKay, John McVay, Art Modell, Clint Murchison Jr., Buddy Parker, Carl Peterson, Dan Reeves, Lee Remmel, Art Rooney Jr., Marty Schottenheimer, Jerry Seeman, Mike Shanahan, Clark Shaughnessy, Seymour Siwoff, Amy Trask, Jim Tunney, Jack Vainisi, Lloyd Wells and John Wooten are also among the 29 semifinalists who advanced to the next round of consideration in the coach/contributor category.
Moon, inducted into the Hall of Fame in 2006, has said he hopes Adams will join him.
Moon believes the impact Adams made on the game goes beyond football.
"There's no question he deserves to be in the Hall of Fame – he is one of the founders of the AFL, his contributions to the NFL have been great, and he had a lot of winning football teams during his time, including going to a Super Bowl," Moon said of Adams.
"But what I am most proud of him for is he wasn't afraid to go out and bring African American quarterbacks to his football teams, whether it was me or Steve McNair or Vince Young. He has had African Americans at that position, a position that was always looked it like African Americans weren't equipped to play, so I love him for that.
"He just made so many great contributions to the game, there is no question that he is going to be in the Hall of Fame one day. When that is, I'm not sure, but I think it's definitely going to happen."