**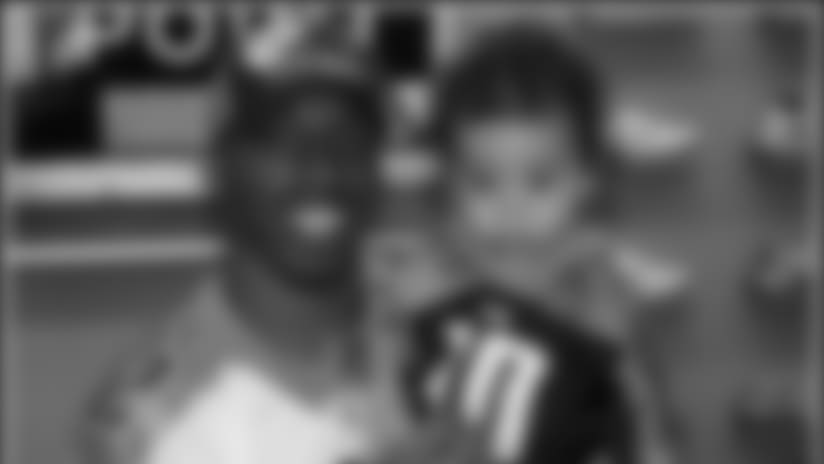 WR Justin Gage poses with a young Titans fan during a caravan stop at Shoe Carvinal in Bowling Green, Ky.

NASHVILLE, TN, April 18, 2008 —** It was wide receiver Justin Gage's turn to lead Titans Caravan as the busy tour continued Friday with a stop at F&M Bank in Lebanon, Tenn.
Gage was joined by enthusiastic fans that poured into the bank, where he signed autographs with "Voice of the Titans" Mike Keith and team mascot T-Rac. "We appreciate the Titans coming out to Lebanon, even though we are not a big town," said local resident Glenn Johnson. "We have been fans a long time, really have been since day one." 

Gage told reporters he was more than happy to give back to fans that are so supportive of the team throughout the year.
"It's great to come out and mingle with the fans and get a chance to see all the support," Gage said while signing autographs at Shoe Carnival, the next stop in Bowling Green, Ky. "You don't get this opportunity during the season to get out into the community and lend a helping hand or visit with people." 
Gage also spoke about his first opportunity to travel with the Caravan.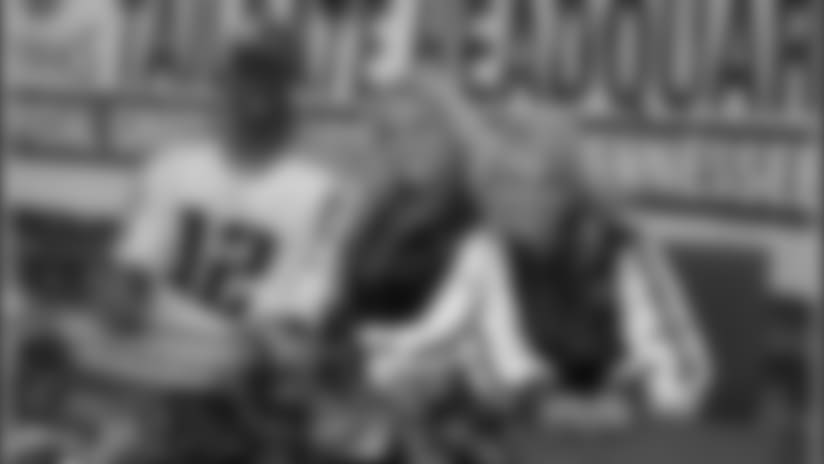 Titans cheerleaders Keriann (left) and Andi (right) joined Gage during Friday's last caravan stop at the Kroger in White House, Tenn.

"This is special.  It's something that I have never done before," he said. "It's great coming out here and being a part of the Titans and actually getting to travel around in the community and schools and see the fans.  It's a beautiful thing to give back to everybody." 
The next stop for the Caravan was Howard Elementary School in Gallatin, Tenn., where Keith got the opportunity to talk about the NFL's "Play 60" program, which encourages children to play or exercise 60 minutes each day. 
Principal Cindy Swafford spoke about the importance of physical activity and how "Play 60" supplements the extensive fitness program the school already has in place.
"They will remember what the Titans said far easier than what I have told them about fitness…to me, it was just the icing on the cake," said Swafford, who also spoke about the long-term goals of the school's fitness plans. "We are trying to get our students to see that if they exercise and stay fit, they won't have many health problems when they get older."
Students tuned in closely while Gage and Keith drove their important health points home.
"They are more impressionable at this age.  The earlier you can catch them, the earlier you can teach them the importance of nutrition and exercise,"  Swafford said. "It means a great deal to my students that the Titans came here. Some of my kids will never get a chance to see T-RAC, a Titans player, or a Titans football game, so this was a very special day for them."
The Caravan's last stop Friday was at the White House Kroger, where Gage was joined by Titans cheerleaders Andi and Keriann.