**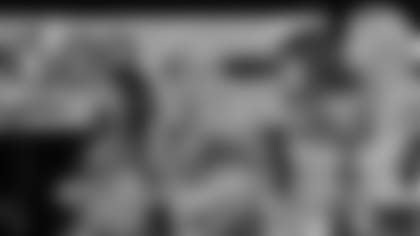 Final Auditions for the Titans' 2010 Cheerleading squad will be held Wednesday, May 5 at the Wildhorse Saloon in downtown Nashville.
NASHVILLE, Tenn. —** Sun Tan City will present final auditions for the 2010 Tennessee Titans Cheerleaders to be held Wednesday, May 5 at the Wildhorse Saloon (7 p.m.).
Always filled to capacity, the night will include a show by the cheerleader finalists, musical performances by DLS and Greez Monkeez, and the announcement of the 2010 Titans cheerleading squad.
Expected to sell out, tickets are $15 and can be purchased at the door, in advance at the LP Field box office or by calling 615-565-4172.
This year's final audition participants are the result of an extremely competitive preliminary and semi-final audition process. Earlier this month nearly 200 women auditioned for the 2010 squad at Baptist Sports Park.
"We had some extremely talented women audition this year," said Stacie Kinder, director of Titans Cheerleaders. "We were very pleased with the turn out and the selection process for the finalists was the most strenuous it has been in several years. I am excited about the final audition and the potential for this year's squad."