**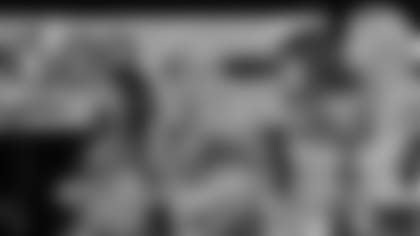 Final Cheerleader Auditions - presented by Sun Tan City - have been re-scheduled for Sunday, May 9 at Limelight near LP Field.

NASHVILLE, Tenn. –** The 2010 Tennessee Titans Cheerleaders Final Auditions presented by Sun Tan City are open to the public and be will be held Sunday, May 9th, at Limelight across from LP Field.
The final auditions were originally slated for May 5 at the Wildhorse Saloon but had to be rescheduled because of the flooding downtown.
"I really can't thank Kenny Winchell from Limelight enough for inviting us to host this event when we were flooded out of our previous venue," said Titans Director of Cheerleaders Stacie Kinder.  "We look forward to putting on a great show and raising some money for the flood victims."
The auditions will consist of 48 finalists competing for 26 spots on the squad.  A panel of celebrity judges will grade the contestants on their appearance, physique, dance ability and fans' applause. The celebrity panel includes Taj George, a Grammy-award nominated member of the musical group SWV, 2009 Survivor competitor and wife of Titans great, Eddie George; former Titans All-Pro safety Blaine Bishop; country artist Kip Moore; and former Miss Tennessee USA Allison DeMarcus. 
"We had some extremely talented women audition this year.  We were very pleased with the turnout and the selection process for the finalists was the most strenuous it has been in several years. I am excited about the final audition and the potential for this year's squad," said Kinder.  "Each of these women have been preparing for the competition and we welcome support from the Nashville community."
Proceeds from the event will benefit the Community Foundation of Middle Tennessee.  In partnership with Davidson County's Office of Emergency Management, The Community Foundation of Middle Tennessee has activated its Metro Nashville Disaster Response Fund to help to those affected by the May 1, 2010 floods. Donations of any size are welcome- visit www.cfmt.org
The audition will include a show by the finalists, musical performances by DLS and Greez Monkeez and the announcement of the 2010 Titans Cheerleaders.  Doors will open at 5:30 p.m. and the show starts at 7:00 p.m.  Tickets are $15 at the door or can be purchased in advance at the Titans ticket office at LP Field or by calling (615) 565-4172.