NASHVILLE, TN, Feb. 11, 2008 — The Tennessee Titans teamed up with the Mayor's Office of Emergency Management and local organizations to host a donation drive this weekend to benefit victims of the deadly storms that swept through several Tennessee counties earlier this week.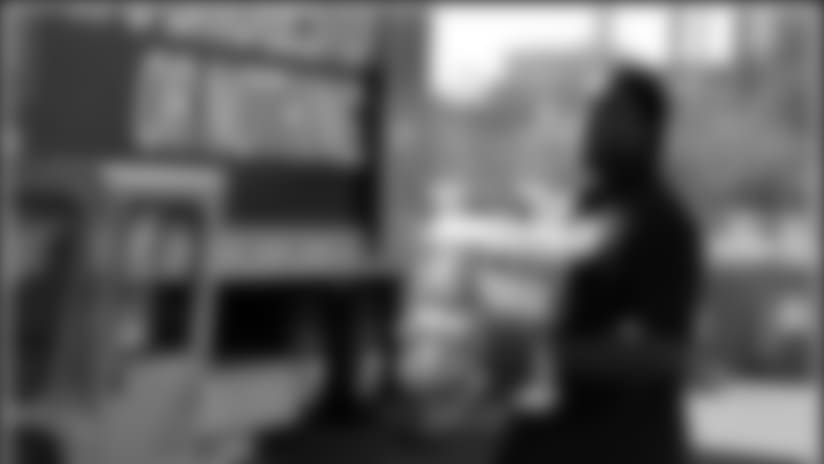 Titans defensive tackle Tony Brown helps with donations given by Middle Tennessee residents.

Folks wanting to help out those storm victims were at LP field Saturday and Sunday. People dropped off clothing, dry goods, and other items. Volunteers from Hands On Nashville and the Adventist Church helped collect donations, which were loaded onto pallets donated by Pallet Warehouse and transported in tractor trailer trucks supplied by the Bridgestone Americas Emergency Response Team (B.E.R.T.). 
Those offering assistance showed up in flocks just wanting to help. Vernon Lockhart of Nashville returned three times to LP Field, each time delivering a hitched trailer full of bottled water and diapers to help those affected by the storms. "After I saw the telecast on the news, my friend and I went to Sam's and basically tried to buy out everything they had," said Lockhart. "If it was my house that had got demolished like that, I would want someone to do the same."
Titans players Tony Brown, Casey Cramer and Cortland Finnegan and cheerleaders Jenny and Chocez came out to show their support, posing for pictures and thanking each donor with an autographed Titans team poster.
"People giving their time on a beautiful day like today, they're out here trying to help people in need and people they don't even know. Being able to be hands on with these people and show them that us as football players we care as well too," said Titans defensive tackle, Tony Brown.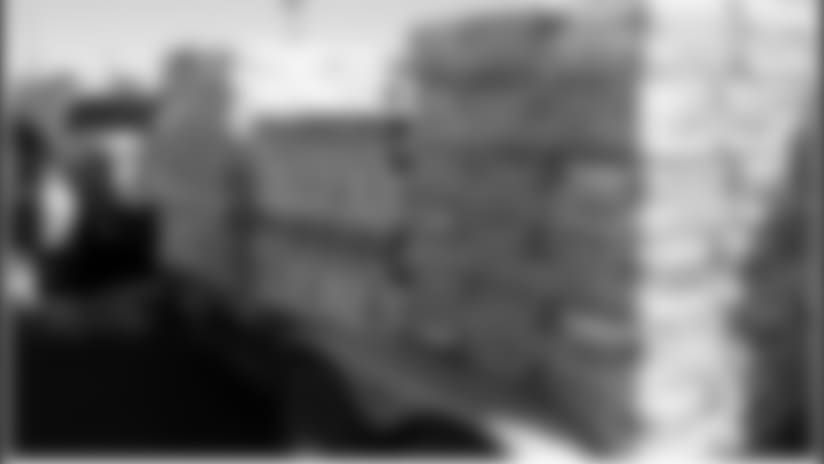 Nashville resident Vernon Lockhart returned three times with a trailer full of donations at LP Field.

In addition to players and cheerleaders at the drive, several Titans staff members were also out showing their support. 
"This is a very important project that the Titans wanted to be involved with to help in the recovery efforts after the devastating storms that came through this week," said Don MacLachlan, executive vice president of administration and facilities for the Titans. "We've done things like this in the past and wanted to help those that have been affected by the storms in a timely fashion. On behalf of Mr. Adams and the entire organization, we are thrilled to be a part of this recovery effort."
Nashville Mayor Karl Dean was also in attendance helping sort and get donations out of the cars.
Titans players were refreshed by the giving spirit that surrounded the day as they watched trucks loaded up with supplies at LP Field.
"It makes me feel good when they're loaded, but when they pull off, knowing that they're full definitely does something for me," said cornerback Cortland Finnegan of the 18-wheeler trucks that were being stocked with donations. "Just to see everybody in the community come out and help support each other, that's big."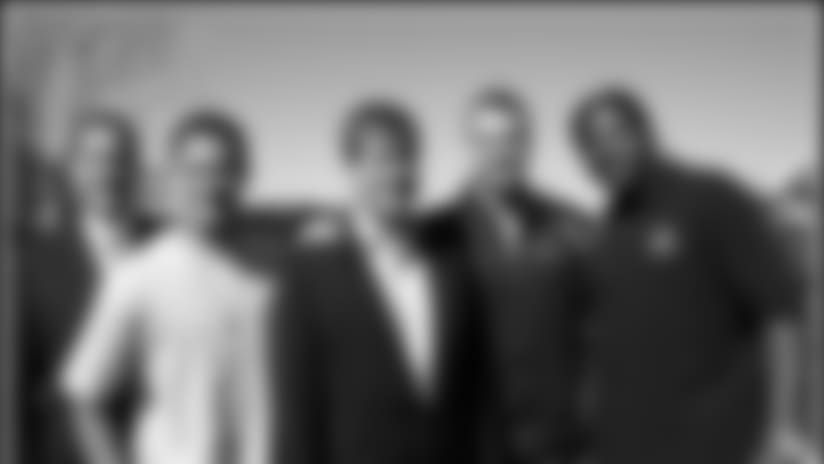 From L to R: Titans executive Don MacLachlan, CB Cortland Finnegan, Mayor Karl Dean, FB Casey Cramer and DT Tony Brown.

In April of 1998, tornadoes swept through Middle Tennessee, causing significant damage to downtown and the east Nashville areas. During that time, donations from across the Midwest were sent to Nashville to help those in desperate need.
Kevin Penney, Deputy Director Mayor's Office of Emergency Management, considers the coincidence now that Middle Tennessee is helping other storm victims. He said it's a way of paying it forward and everyone coming together to help each other.
"As soon as it happened (storms), we knew there was a great need and a great interest from the community to help wherever they could. It's amazing on such short notice people are here and bringing exactly what the storm victims need," said Penney. "We depend on the community to help each other and that's exactly what has happened. We couldn't be happier with the number of people who are here."

Residents came out in flocks to donate items for storm victims throughout the weekend at LP Field.

Donated items included food, water, clothes, diapers, tools, batteries and flashlights.
Click here
to find out how you can donate items benefiting people who were affected by the recent storms.