NASHVILLE, Tenn. — Al Woods said Thursday that he quickly and comfortably felt at home during his Wednesday visit to Saint Thomas Sports Park.
The feeling was so strong that Woods, a former Steelers defensive lineman, opted to sign with the Titans before continuing his initial plans of visiting Green Bay and Arizona.
"I loved the feel of Nashville when I had a chance to visit yesterday," Woods said during a phone interview from his home state of Louisiana. "How open they were and how genuine they sound (made an impression). They made it feel like home right away, so I didn't want to lose that."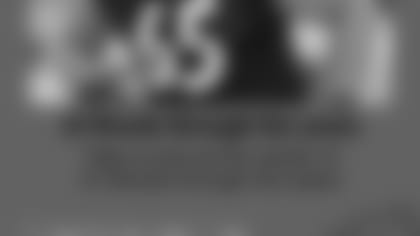 ](http://www.titansonline.com/media-center/photo-gallery/Career-of-Defensive-Lineman-Al-Woods/8e2b8923-c3ef-476e-9b76-5b1120b584f0)
The addition of Woods adds versatility and depth to the defensive line as Tennessee implements a hybrid defense with elements of a 3-4 like Woods was in with Pittsburgh and a 4-3 under new Titans defensive coordinator Ray Horton.
"Al is a player with great size, strength and toughness," Titans general manager Ruston Webster said in a release that announced Woods' signing of a multi-year contract. "He also has the ability to play all three spots on the defensive line, which adds to his value."
Woods spent the past two-plus seasons with the Steelers, appearing in all 16 games in 2013 and 28 in the past two years, primarily as a reserve on the defensive line at end and tackle and on special teams.
"I'm more natural at left end, but I'm willing to play anywhere. I just want to help my team out," Woods said. "I'm real prideful of being versatile."
Woods played in 41 games at LSU, a span that included helping the Tigers win the 2007 BCS Championship.  
"My time at LSU was wonderful. I made a lot of good friends, played in some great games," Woods said. "Saturday night at Death Valley is where you want to be."
Woods was drafted by New Orleans in the fourth round of the 2010 NFL Draft but was released before the season. He joined the Steelers' practice squad in Horton's final season as Steelers DBs coach before being signed to Tampa Bay's active roster later that year.
"He was a real, real, real, real, real intelligent guy," Woods said.
Woods said he thinks his experience at multiple positions should be helpful for depth purposes and for offering Tennessee's defense a variety of looks.
"I can basically just kind of stay in the game and keep helping the defense as much as I can," he said. "If I'm playing left end and somebody gets nicked, you can roll me to the right and put another guy that's more comfortable at left (there), things like that, just try to help the team out, smoothing transitions and if things go bad, just be the guy to help in any way possible."
Woods said the benefit of having a hybrid defense is the options it provides against any type of offense.
"You can defend teams that like to try to hammer the ball, you can defend when people try to put the ball in the air, you can defend West Coast or teams that try to balance," Woods said. "It's kind of a great mixture on defense."
In addition to football, Woods likes to fish and hunt deer and owns a farm with about 300 cattle and 90 horses in Elton, La.
"I'm like your typical country boy when it comes to hobbies," Woods said. "When I can, I hunt deer. You have to be a licensed person to hunt gator. You can't just go off in the bayou and try to hunt a gator. You don't mess with that.  My dad started (the farm) when he was younger, and I've just been raised in it, from 4 years old to now so that's basically, outside of football, that's all I know."
Woods wants to show his new teammates, coaches and fans his work ethic and capitalize on opportunities with the Titans.
"I want to be a good teammate to them, give it all on the field, be a good practice player, show them I'm not going to be a guy that just walks around and stuff," he said. "I'm going to give my maximum effort at practice.
"Basically, every opportunity I got, I just tried to make the most of it, leave no stone unturned and leave no question to answer and basically giving it all I had and doing what I had to do," Woods said. "I'm just happy that I've got another opportunity. I'm playing with a great team, a team that's going to be on the rise, and I'm really excited to meet all my new teammates and make friends and make new memories."