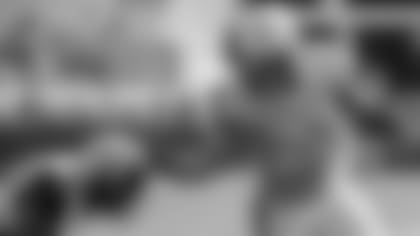 ](http://www.nfl.com/voting/players-air-and-ground/2017/REG/2)

NASHVILLE, Tenn. —** Quarterbacks Tom Brady (Patriots), Derek Carr (Raiders) and Trevor Siemian (Broncos) and running backs Carlos Hyde (49ers), C.J. Anderson (Broncos) and Derrick Henry (Titans) are the nominees for FedEx Air & Ground NFL Players of the Week for Week 2, the NFL announced today.
Henry set a career high and led the Titans with 92 rushing yards on a team-high 14 carries.  He excelled in the second half, picking up all but five of his rushing yards in the final two quarters. In the third quarter, Henry rumbled 17 yards for his first touchdown of the season.  The second-round pick tallied five rushing touchdowns as a rookie in 2016.
The NFL's top performing quarterbacks and running backs count on fans to vote for the FedEx Air & Ground NFL Players of the Week. Just like you can count on FedEx Ground for fast and affordable shipping. Voting for this week's winners is open until Thursday at 3:00 p.m. ET at NFL.com/FedEx. Fans can also vote on Twitter using #AirandGround and the nominee's last name.
As part of a continued commitment by FedEx to serve local communities, a weekly $2,000 donation will be made in the name of both of the FedEx Air & Ground winners to the USO through FedEx Cares. The donation will be used to support USO programs that keep service members connected to family, home and country as they depart the military and find a new path in civilian life.