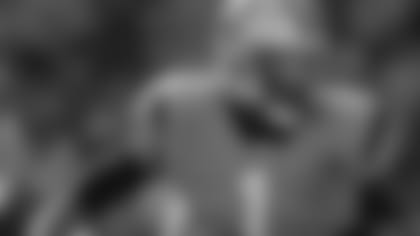 NASHVILLE, Tenn. — Tennessee's defense will face a rookie quarterback for the second time in as many weeks this Sunday.
Cincinnati quarterback Andy Dalton demonstrated poise and steadiness in staging a 24-17 comeback victory at Tennessee last week, and Carolina QB Cam Newton, the No. 1 pick in the 2011 NFL Draft will try to continue his early penchant for long gains when the Titans (4-4) visit the Panthers (2-6) at Bank of America Stadium.
Newton has quieted critics with plays that have produced loud results. Carolina ranks fifth in the NFL in total offense (415.1 yards per game), and second in the league with 40 plays of more than 20 yards this season.
"They're probably the most explosive skill team we've seen so far," defensive coordinator Jerry Gray said. "You've got an exciting guy in Cam who's brought some energy to that team. That's what's carrying them."
Newton has completed 174 of 287 passes (60.6 percent) for 2,393 yards. He has 11 passing touchdowns, including a 77-yarder to Steve Smith, against nine interceptions. He has a passer rating of 87.0, but has also been dangerous as a runner. Newton has also gained 319 yards on 63 carries (5.1 yards per carry) and rushed for seven touchdowns.
"You've got to make sure that Cam doesn't become that 12th guy for him," Gray said. "It just so happens that he has the ability to run. He goes through his reads. He knows where to throw the football. You've just got to make sure that he doesn't all of a sudden become that runner."
When asked if defensive line coach Tracy Rocker, who coached at Auburn last season, or rookie defensive lineman Zach Clayton, a teammate of Newton's at Auburn, had offered any tips on defending Newton that teams would not know from film study, Gray laughed saying, "They told me if I can sneak 15 out on the field, I better use them."
Clayton said Newton is a "hard-nosed player that can make plays" and it will be important to keep him contained on pass situations.
"We've just got to smart rush him," defensive tackle Shaun Smith said. "You can't really worry about him running. You've got to keep attacking the game as it goes and contain him. If we make him uncomfortable, we'll see what happens."
Smith recorded the one sack against Dalton, dropping the quarterback for a loss of 7, last week.
Newton has been sacked 17 times this season, and the Panthers are giving up a sack on 5.92 percent of their pass plays.
Titans linebacker Will Witherspoon, whose 10-year career began with four seasons in Carolina, said containing the Panthers' offense will require each player understanding his role in the plan.
"That's really what it comes down to: each player doing your job and making sure you're not trying to do more than that—playing within the scheme," Witherspoon said. "You have to play the game. You have to understand this guy's got some talents that are not typical for a quarterback, but you have to play the game."