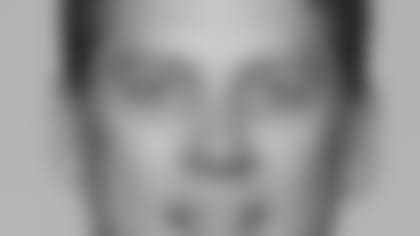 HEAD COACH JACK DEL RIO**
(on what is enabling the Titans to be so successful in pressuring opposing quarterbacks)
I think as a group they do a great job of getting off the ball and executing games and playing with a lot of energy.  They're doing a nice job of generating pressure with their front four and not necessarily blitzes, although they do bring the blitz some.  They seem to be generating a lot of pressure with their down lineman.
(on what has helped David Garrard turn things around after a tough start to the season)
He's just kind of settled down and playing better football.  He's gotten into a little bit of a rhythm and he's doing the things that we need him to do to help us to win.
(on if shortening up the passing game makes it more difficult for Maurice Jones-Drew to find space in the running game)
(on if having more experience against Chris Johnson makes it easier to defend him)
I think each week the game takes on its own life.  You study your opponent; you study their strengths and weaknesses, injuries, schemes and those types of things.  You try and identify the playmakers and he's certainly at the top of the list of guys that you've got to have an idea of where he is and what he's doing and understand what his strengths are—so we're preparing as a football team accordingly.
(on Jacksonville tight end Marcedes Lewis)
I think Marcedes, each year, has gotten a little bit better.  He's matured some; I think he's more comfortable in his role and what we're asking of him.  I think the time he has spent in the offseason here, the last couple of offseasons building rapport with David (Garrard) and building confidence with the staff in ways that we can utilize him.  I think that's all kind of come together for him.  He really had a great camp and it's carried over to a great start to the season for us.
(on what it's like for receivers to go up against Cortland Finnegan)
Cortland is a guy that we've seen for a number of years now.  He's a competitive guy, and just like anybody we get ready for you try and look at their strengths and weaknesses and you try and minimize the impact that they can have with the things that they do well—and challenge them on the things that they don't do as well.
(on if you have to warn your players about Cortland Finnegan trying to get under their skin)
No, that's a constant for us.  We want our guys to be smart and tough.  We want them to play with poise, so that approach really won't change.  We're going to do the things that we do, and expect to do them a little bit better each week.
(on if Cortland Finnegan is a guy who tries to test the poise of opposing players)
I like him.  I think he's a good football player, so I'm not sure where you're going with the questions, but he's a good football player.
(on Jacksonville linebacker Daryl Smith)
Daryl has been terrific.  I think Daryl is one of the top linebackers playing.  He does a nice job for us, he rushes, he covers, there is not a thing that we ask him to do that he isn't real good at.  Daryl has been a solid player from the day he arrived here, and we're certainly glad we have him.
(on the hiring of former Titans Running Backs Coach Earnest Byner)
We were glad to get Earnest.  It looked like we had swapped coaches for a bit there and obviously I saw where KP (Kennedy Pola) took off and went back to USC.  We're happy to have Earnest; he's been a good addition.  I've known Earnest for quite a while.  We played against each other many years ago and then we were together in Baltimore with the Ravens.  Earnest is a good person, a good coach and he's been a nice addition to our staff.
(on what Earnest Byner brings to the Jacksonville running backs)
His own style — a little different approach than we had previously with KP (Kennedy Pola) and I think it's been refreshing.  Then of course when you add Deji Karim and you're bringing back a couple young players like Rashad Jennings and Brock Bolen along with some of the veterans that have been here with Maurice (Jones-Drew) and Greg Jones and Montell (Owens).  It's a good group, I think he's brought his own style to the group and he's done a good job for us.
(on if he is more inclined to find touches for running back Deji Karim after he had some success last week after Jones-Drew left the game with a wrist injury)
It really didn't have a whole lot to do with any wrist or hand or any issues with that.  It was just he was the backup that was up that day and Rashad Jennings was not and Deji was going to get involved and we were able to control the football game where we were able to get some additional carries not only for Maurice but for the backup running back.  Deji did a nice job with the opportunities that he got.
(on how they were able to spring Maurice Jones-Drew for a couple long runs in their game at Tennessee last year and if he thinks that is key to having success on Monday night)
Well it didn't lead to anything last year.  He did hit a couple, but we split with them last year.  We know each other well and there will be some good hitting on Monday night.  We'll see what we can do to get Maurice going and try to slow their guy down.
(on if things get more hyped up for a Monday Night Football game down in Jacksonville)
The game has a little more life under the lights on Monday night for everyone involved.  I think for the fans in the seats, I think the players on the field, coaches on the sidelines—I think everybody gets a little bit jazzed up for Monday night.  But you know in the end it's going to come down to blocking and tackling and being disciplined and poised—playing good football and that is what we're focusing on right now, preparation to get that done.
(on why his defense has been able to have so much success against Vince Young)
We're studying right now trying to see what we can do to keep him slowed down.  He had a pretty good ballgame there in Dallas.  It looked like they let him throw the ball quite a bit, and so we're trying to put together a plan for 2010 and what we can do with this opportunity Monday night.
(on how Vince Young has developed as a player from the first time he faced him during his rookie year)
I'd say he's probably more comfortable with who he is and what he's doing.  They've always had a real strong offensive line there, (offensive line coach Mike) Munchak does a great job with that group.  They seem to always have a real good back, they've got one of the better backs now and they've got tight ends and receivers who can do things.  I just think it's not always about any one guy.  I think it's about a team and we're just getting prepared to do the best that we can with the group we have to go up against theirs.
(on what defensive lineman Aaron Kampman has brought as far as leadership to the team)
I think he's been a real contributor in a lot of different ways.  I think on the field obviously with production, being around the quarterback and all that a bunch.  Then just off the field with providing an excellent example for some of the younger players on how you do things.
(on if he is impressed with the Titans ability to find success on the defensive line with middle-round picks and guys who didn't have the same success with previous teams)
Yeah, Coach (Jim) Washburn has done a great job the entire time I've been aware of him being there in Tennessee.  He's always seems to be able to churn out defensive lines that harass the quarterback and play with great technique.  I know he's one of the better teachers at that position in the league.
(on Jaguars Practice Squad center Bradley Vierling)
Brad is doing a nice job.
(on if Bradley Vierling has potential to be on the active roster in the future)
We'll see, we'll see—we try not to keep people around here that wouldn't have a chance.  We brought him in at the end of the preseason with an opportunity to kind of bail us out.  We were a little beat up at that position going into the last game.  We told him 'hey, anybody who comes through these doors, we give you a legitimate chance.'  I'm not sure he believed it or not, but when the game was over the coach said 'hey, he was pretty solid.  I wouldn't mind having him around.'  So we've been able to have him on our practice squad.