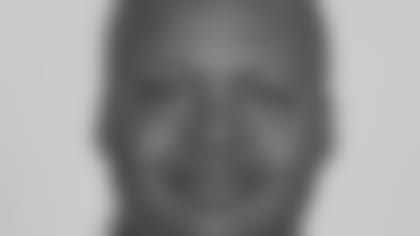 HEAD COACH JIM CALDWELL**
(on the differences between the end of this season where they are battling for a playoff spot and some recent years where they've clinched a playoff spot weeks earlier)
I find it difficult, not difficult, but it's not really an idea I don't want to entertain because last year is last year and the year before that is that.  I've always learned a real lesson in coaching is you've got to navigate where you are now.  Where we are now, obviously, is a very difficult spot where we've got to fight and we've been fighting for the last few weeks to try and get ourselves in position to continue to be able to play.  We're playing a very, very good football team that we have tight battles with, the scores are always tight from the history.  Since we've played one another  there has always been very, very close games and we don't expect this one to be any different.
(on if they'd prefer to see their division games spread out throughout the season rather than all at the end)
You know, I really have no preference in that regard.  I play them as they come.  We really try not to get caught up in anything like that because of the fact that there is not anything we can do about it.  So why complain about it, why talk about it—however they line up, that's how we get ready to go out and play them.  Certainly you'd like some favorable things to go your way in terms of scheduling and things of that nature, but it doesn't make it any easier.  You still have to play well whether you're at home or away.
(on his expectations for Jeff Fisher both for the game on Sunday and in the future)
All I know is he's one of the best coaches in our business, that's for sure.  He's a guy that his teams are always extremely well prepared, they play hard and obviously they give us fits—that's what I know.  He does his job and does his job extremely well.
(on if he expects to see Vince Young back with the Titans in the future)
I'm not real certain about that.  That's certainly up to the folks who run their operation down there.  I have no comment on that.
(on what type of improvement he's seen from Vince Young over the years and what he could improve upon in the future)
I can tell you that he's a very talented guy, and he's one that certainly gives you problems both through the air with his arm and on the ground.  He complicates things for you because of his athleticism and his ability to be more than just a single threat.  He does everything, I think, pretty well.  Yeah, we've seen him develop over the years and I think their quarterback position is where they give you some problems.  Kerry (Collins) gives you all kinds of problems.  I know him personally and coached him when I was at Penn State.  Kerry can throw the ball and he's an accurate guy and he also is a tough guy to handle.  They have a talented group of guys at that position.
(on what teams have done this year to limit Chris Johnson)
I know one thing, nobody has slowed him down much, 1,300 yards is a lot of yards.  I would certainly maybe look at that a little differently than you.  He's a huge threat at any point in time and that's the thing about it.  He might run for five or six (yards) here and there and then all of a sudden he hits you with a 70-yarder.  He's dangerous, not only from running it from scrimmage out of the backfield, but also screen passes and things of that nature.  He can catch, he can run, he's very, very dangerous when he gets a seem.  I would argue that anybody has stopped him at this point.  I don't know where he ranks in terms of rushing totals in this league, but I know he's up there near the top.  Anytime that a guy is up there near the top, I don't think that there has been too many people who have kept him under control.
(on if he thinks it is the coaches responsibility to motivate his players)
Well we have to do a little bit of everything in our profession, but I think for the most part that most of the guys in this league are intrinsically motivated.  They are motivated to play this game and not necessarily extrinsically motivated.  I always say when talking about our players in particular that this is not inspiration by exhortation.  The great speeches only last for about three seconds, once that ball is kicked off and the first hit is delivered.  I really do think it is how you prepare, get yourself ready to perform and I don't think many of these guys need any of the rah rah speeches that they used to get, maybe, at some other level.
(on if he thinks that players quit on a coach)
I don't.  There are too many guys who play with a lot of pride, they have a lot of passion—I don't think that ever occurs in this league.
(on the health of Kelvin Hayden, Clint Session and Dan Muir)
We'll see, we practice a little bit later this afternoon.  Often times things kind of get adjusted depending on their needs, so we'll see what happens.  We'll obviously put that in the report after practice is concluded.
(on how big it would be for Kelvin Hayden and Clint Session to be able to play on Sunday and not have their return to action potentially be in the playoffs)
We only look at one game and what we try to do is utilize whoever is available to us at that particular point in time.  Our job is to get ourselves in position to win regardless of who takes the field.  In this league nobody wants to hear about where your shortcomings are and what difficulties you're having.  All they want to know is whether or not you won.  I think that is how our organization is set up and the standard is extremely high.  Regardless of who is going to play for us, and obviously there could be some guys who make it back and some guys may not, but whoever takes the field their responsibility is to play up to the standard that is expected from them and find a way, obviously, to be successful.
(on the offensive line being more successful with their run blocking now than they were at the beginning of the season)
I think often times there are a lot of little nuances that go into it.  I think we've gotten a little better in terms of our fundamentals and technique.  I think that has been one of the things we've been able to do all season long is just get a little better.  Sometimes it's been very small incremental improvement and maybe it hasn't been the exponential improvement that one looks for, but we've been steady and I think it's starting to show.  Obviously, I think it helps when we have guys who have been healthy for a length of time that have an opportunity to play together and that's not only in the offensive line but in our backfield as well—which helps us.  When you put those two things together it affords you an opportunity to maybe do some things a little bit better than we've done previously.
(on how much the ability to be 'steady' is a positive characteristic for a football person)
One of the things that I think players look for is consistency.  It's probably another way to say steady, but consistency is extremely important.  I think they know what to expect from me, they know what to expect in terms of our practices and how those things go and what to anticipate and expect when it comes to how we function on game day.  I think all of those things in dealing with preparation are extremely important.  Consistency I think is the hallmark of good consistent play.