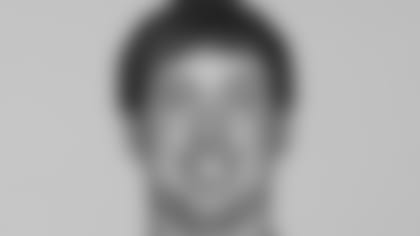 (on the Broncos getting healthy coming into the Tennessee game)
Hopefully we can get some our core guys back but a couple guys had to step in for us last week and play in a real tough situation and did a great job for us and played well.
(on if he is looking forward to playing in Tennessee since he had so much success there last season)
We are coming into a tough place to play against a good football team so we have our work cut out for us, to come off a win and hopefully come down there and get two in a row.
(on what stands out about the Titans on tape)
I think the secondary is playing really good, looking to make big plays, looking to turn the ball over. Obviously, with the defensive front that has always been the main thing talked about and getting pressure on the quarterback with the four front guys and they are doing a pretty good job.
(on the different looks that the Titans' secondary shows that makes it challenging for a quarterback)
Yeah, I don't necessarily think it's the number of looks that they give you compared to some other teams, I don't think they play a ton of different coverages and a ton of different looks, but they play them really well and you can tell. Anytime you get a secondary that's been there for a while and, it's kind of like the passing game on offense. If you can be there with the same group of guys for a while have that experience together it's just a big help when they have been playing for a while.
(on what he did that was effective last year against the Titans)
We hit our shot plays when they were there and last year we really tried to push the ball down the field with the play-action game and the receivers did a good job of getting open. Always, if you can get the time to throw it against a zone coverage team and you are able to get the spacing that you want. We can get some holes to throw it in, it's just a matter of being able to hold-up up front and give the receiver time to work in space.
(on how the Denver offense has performed so far this season)
We are up and down, we struggled week one and didn't do some of the things that we wanted to do in terms of penalties and turnovers, so that wasn't great but then we came back week two and ran the football really well and set up some good play-action pass plays that we were able to score on and we were pretty efficient in the pass game. I think the main thing that we are talking about is we have had a couple turnovers in each game and we certainly need to limit those and start winning that turnover battle.
Yeah, Dan Graham is a great teammate, obviously a great run blocker but just a heck of a teammate and he was a captain for us and a good player.
(on the emergence of WR Eric Decker as a downfield threat)
Well he is just a good all-around wide receiver, not a lot of guys can play as calm and as smoothly as he does for being such a young player. He is a smart guy, he is a good route runner, and he has good hands and good size, so he has got everything that you want that you are looking for in a wide receiver.
(on the challenge of a new head coach after the lockout)
I don't think it's been that tough at all to be honest with you. We came into camp and got to work and got down to business and I don't think we sat there and missed too much to be honest with you. We kind of got the ball rolling early and just got it moving from there.
(on the difficulty of the offseason with the public calling for him to be traded)
It wasn't all that tough to be honest with you. The way I went about it and looked at it was we had five months of business with the lockout and I just felt like I had two more days of it. I always go into every offseason not really worried about what's going to happen or what's going to go on but I can't really control that. I just kind of go about my business and make sure my game is where I want it and it's nice to get back on the field and let your play speak for itself.
(on if his relationship with Tim Tebow and if it's to the point where they can laugh about some of the drama)
We got a great quarterback room; we got four guys that like each other and have fun working with each other.
(on if he regrets his remarks about Cortland Finnegan after the game last year)
I don't regret what I said, it was a physical football game and a few plays and some stuff got out of hand. I don't regret saying anything, I don't take anything back. He is a good football player and they have a good defense and we respect them and hope to go out and beat them.
(on what the Titans did that he took exception to)
All of that stuff is in the past.
(on if he worries about seeing it again on Sunday)
We are going to come out and play a physical football game and we know that. They are going to be physical and we are going to try to match it. We got two teams that like to hit and play fair and we are looking forward to it.
(on if he stands by his comments about Cortland Finnegan being a "cheap player")
I'm not making anything, I said what I said lets go from there.
(on if the Titans may use that as bulletin board material)
I think we got two teams who are 1-1 and each are going to do whatever it takes to get to 2-1 and I think that's probably all the motivation that we need.
(on how tough it is to play at LP Field)
Yeah, tough place to play, anytime you are playing in a loud place with a good defense it's an added pressure, and added responsibility on the offense so we have to go down and handle our business and not hurt ourselves with a bunch of pre-snap errors and penalties and mental errors.  So we are going to have to be locked in and come down and play one of our best games.
(on what he thinks about Cortland Finnegan as a player)
He is off to a pretty good start this year. He has had two good games and we will have to watch where he is at on the field.
(on what moving Cortland Finnegan into the slot does for opposing offenses)
Somebody has got to be in the slot when you go to nickel; he is a physical guy and good against the run and has done a good job of covering the slot receiver. So like I said, we will have to watch where he is at on the field.
(on how Brandon Lloyd looked at practice and his health)
You will have to ask him that. He practiced for us well today and caught the ball well and did everything that you expect out of a Pro Bowl receiver so you will have to ask him how he is feeling.
(on what the differences were in the Titans defense in week one and week two)
They did a couple of things schematically, change up a little bit. We will have to see if that was a Baltimore game plan or if that is what they want to do going forward. They played a little bit of cover-two man on early downs which you really don't see a whole lot of when you got your big people on the field. They did a little bit of that early to them and kind of adjusted the front to help in the run game, so we will have to adjust to whatever they are going to have to do there.