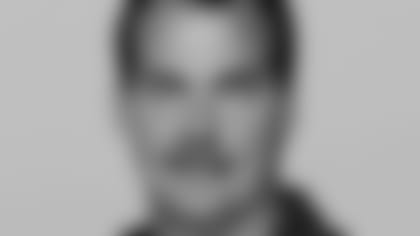 (on is the most worrisome thing about Darren McFadden)
They can line him up anyplace.  He's got difference-making speed, he's got breakaway speed, if he gets in the open and hits a crease, you don't catch him.  He's got good strength, vision as a runner and in addition that, he can catch.  The play action things concern you because they run a play action fake and you try to fit the routes and then he checks down in space and can make big plays for them.
(on if he's looking forward to the enthusiasm for the start of the regular season)
The guys are really excited about starting the season.  To be able to start the season at home is especially special.  You have the dynamics of the crowd, the first game and the noise and enthusiasm—and as we know it's one of the loudest places in the country and one of the toughest places to play.
(on if he still gets anxious going into the regular season opener, even though this is his 16th opener as a head coach)
Oh yeah, this feels like my first all over again.  Every year you start over.
(on if there is a specific rookie he's noticed this week who is especially excited)
I think they all understand what is at stake.  They carry themselves very well through the different pressures of the preseason.  We'll keep a close eye on them, we might have to calm them down a little before kickoff, but I think they can look at the veterans and kind of take note and follow suit as far as the veterans are concerned.  The most important thing about the opener and games like this is you have to be able to control your emotions and you have to pay specific attention to your football.  That's where you go to when the emotions start to pick up in the locker room before introductions, the anthem and all that kind of stuff.  You have to go to football, and that's what we encourage them to do and we help them to do that in the locker room.
Jamie came in and participated in the offseason program, was here every day, learned the defense and has been playing well for us.  He's been making quite a few plays on special teams considering the number of years he's had in the league and he takes an enthusiastic approach not only to his defense but also his special teams.
(on what he anticipates the defenses doing this year to try and stop Chris Johnson)
I think we'll see a lot of people on the line of scrimmage.  They (Oakland) have great speed, so they'll matchup and probably try to prevent him from coming out I'm assuming.  Try to keep him in, rush him and keep him in, so we have to be prepared to adjust to be able to get the ball to him.
(on how ready Vince Young is going into his fifth season as opposed to the previous four)
I think he's better than he's been to date.  With the work through the offseason, the understanding of what we're doing through the preseason and he's got a very good understanding of this game plan.
(on if it helps his two rookie kick returners to know that they can both end up playing on a weekly basis)
Both of them clearly can do it.  It's nice being able to go back and forth if need be, or sometimes you have to adjust the roster because we can't keep all the receivers up.  It just works out very well for us.
(on if travelling across the country for a game is overblown by the media)
I think it's different for them because they're used to it.  They're like the east coast teams; they have to make many long trips.  For them, the opener is the opener; at kickoff they're not going to be thinking about the travel, what time it is, and the heat and the noise.  They're going to be thinking about their football
(on if he feels like the Titans are respected throughout the league or if they're under the radar)
We're trying to get ready to win a ballgame.  We're not now concerned with what the perception is, nor have we ever been.  We're just going to go out and try to win games.