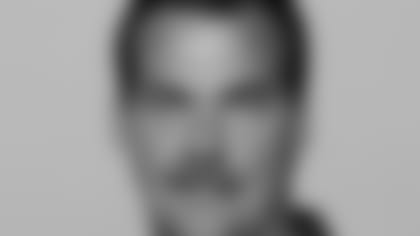 TITANS HEAD COACH JEFF FISHER CONFERENCE CALL WEDNESDAY, NOVEMBER 12, 2008**
(on being undefeated thus far)
"I think the good thing about the club right now is they really, since the beginning of the year, they've taken a one week at a time approach, dedicate all their energy and efforts for the next opponent. What they're doing is saying a few words in the locker room at the end of the game and already their attention is on the next opponent and I think that's really the only way you can do it; you can't get caught up in everything. As our players have said numerous times, all this guarantees us is that, worse case, we'll be 9-7 so we just have to keep playing hard."
(in the opener against the Jaguars, did Albert Haynesworth just play about half the time?)
"I can't recall. I don't know the numbers, the plays he played. I know it was a very physical ballgame but, I've said this about Albert (Haynesworth), I really think Albert's best football is ahead of him down the stretch. He's showing signs of this. He had the flu Sunday at Chicago. (He) didn't play a lot of snaps but he's showing much better. He's just getting better as the season is going on."
(but didn't he have some injury against the Jaguars?)
"I can't recall. I could check. I know he had a minor concussion earlier in the season. It may have from that game."
(Haynesworth is playing at a very high level?)
"Yeah, he's playing well. He was a little under the weather and we kept an extra defensive lineman up last week but he's practicing well and is having a lot of fun."
(is he taking any plays off in game as Warren Sapp has eluded to in his TV show?)
"No, he's just like the rest of our defensive line. We want them to play hard and if they're tired I'd rather have them standing next to me than taking a play off on the field. They've been subbing for each other. We've had some injuries and we've had some younger guys step up and play and we've just been fortunate that we haven't lost anybody for an extended period of time but he's doing the best he can. He's playing hard and he's been very effective for us."
(has Kerry Collins surprised you at all at how efficient he's been?)
"No, he hasn't. We've called on him on occasions since his arrival and he's done well. Last year, he got one start against the Texans at Houston. We let slide a significant lead and it wasn't Kerry's fault. He put a lot of points on the board and did a two-minute drive, we got a field goal and won the ballgame. So he's done well. He came into camp in great shape and had a real good offseason and really understanding his role and preparing himself to play. He got the opportunity and he's done a good job for us."
(is the lack of sacks the key, getting rid of the ball pretty quickly?)
"It's important. I think it's important regardless of who's taking the snaps if you can protect him and we've done a pretty good job of protecting him and when the pocket does collapse or when we have an issue protection-wise or he's overloaded, he just gets rid of the football. Kerry's done this long enough to know it really makes no sense unless you have a great opportunity on third-and-15 to make a play to stand there and take a hit or try to force it in, so he throws the ball away. We'll punt and come back the next series. So he's done a good job with things like that. He's seeing things well and fortunately we're protecting for him and when you can protect long enough, you can step up and typically speaking, you'll be able to get this progression, you'll find somebody."
(didn't you punt last week rather than try a 47-yard field goal?) "Yes, I did."
"The wind chill was 27, the temperature was 35 and the wind was swirling and we had wind in our face. It's no reflection in my lack of confidence in Rob (Bironas). It was the best decision for the team at that point."
(what has impressed you the most about Chris Johnson?)
"Chris has done just about everything we've asked him to do. He's running the football well. He's catching a lot in the backfield. He understands protection. For a little man he does a good job getting his body on blitzes, linebackers and defensive ends at times. He's having fun playing. He and LenDale (White), they're excited for each other. They're accepting their roles very well and they're fresh and that's an important thing. It's a lot like the tandem that you have there when you can play them both, you can keep them fresh down the stretch."
(does the production of the rookie running backs surprise you?)
"No. From a talent standpoint it was outstanding but the other thing is I think that's the one position where you can come in and probably have a chance to contribute earlier than maybe some of the other positions."
(how do you compare this team to your 1999 team?)
"It's a completely different team. The personalities are the same. They like to come to work and they work hard. They don't need to be pushed. They enjoy practice and they focus when they need to focus and they trust each other. They feel like they have a chance to win every game and as long as they put forth the effort and they're getting to the point where they're at this point not necessarily consumed with what's going on the scoreboard rather than just playing."
(a couple years ago you were dealing with salary cap issues. What were the keys to turning this around for you?)
"We had a lot of draft choices. We hit on some, we missed on some but when you can accumulate the number of picks you can develop young players and we've done so. We've made some key free agent acquisitions namely there was Kevin Mawae and Chris Hope and David Thornton and Jake Scott over the last few years that have really come in and helped us. I think the big thing for us this year, of course, is our health. You see it around the league. When you have issues in one particular position, it's hard to overcome. That was obviously the case with the Jaguars earlier in the season with the offensive line. They've certainly settled down now that they're playing better. But our key is that we've been able to stay healthy. When we've had some minor issues, we've had some other players step up."
(how is Kyle Vanden Bosch for this game?)
"He'll be day to day this week."
(do you feel like you are a survivor in your career?)
"I don't know if I feel like a survivor. I'm very fortunate and I take every year as if it's my first and really look forward to the opportunities. The players change and we've had some stability here but every year is a different challenge and it's fun coming to work and it's fun coming to work because I'm fortunate to be surrounded with not only a great staff but a great front office and having tremendous support at the ownership level."
(how do you think the Jaguars offensive line is looking right now?)
"You can see steady improvement. I thought they played very well last week against Detroit; there were very few mistakes. They're athletic. They're finishing. They're protecting well. With the quality of coaches that they have and their approach and the run game and the offensive scheme, it's only a matter of time before things settle back down."
(the Jaguars have had trouble running the ball most of the year)
"We had trouble running the ball last week also, but I wouldn't say they have trouble running the ball. They've been in close ballgames. Their numbers are just a little bit skewed from what you would expect out of that team because they've thrown it a little bit more than they've run it but it looks like they have things back on track now and that's obviously a big concern of ours."
(is it true that when you were playing that Bill Cowher was the one who broke your leg?) "Yes, it is."
(did you guys ever talk about that? I heard that you kind of joked that he helped you start your coaching career?)
"He did that. He took credit for starting my coaching career. Yeah, we joke about it. For years when we played the Steelers, I would remind our players that if they ever got a chance to take him on low on the sidelines, take advantage of it."
(when that happened, did you thought it could have turned out like this?)
"I came back and played after that. That was earlier in '83 in Philadelphia. I came back and played in '84. But no, at that time when I broke my leg, I was not contemplating coaching. I was trying to survive the playing career."
(you have a four-game lead in the division. Are you now playing for home field advantage?)
"No, actually we're trying to do the best we can to get ready to play the Jags this week. That's really where our focus is. Those other things don't really mean much to us right now."
(so you're team can overlook that factor?)
"No, not overlook it. It's not an issue of ours right now. We're just happy to get off to the start that we did and you are only as good as your next game. "
(could going undefeated be a positive motivator?)
"We're trying to win the next game and we have a terrific challenge ahead of us and certainly those things are awfully nice to talk about and write about, but as far as we're concerned here in our own little world, our concern is one week at a time."
(what is the future of Vince Young?)
"He's eventually going to be our quarterback. He's going to be the quarterback we drafted him to be. He's doing well right now. I think the whole experience has been a very positive experience for him. He's doing well on the practice field. He's prepared to play if we need him."
(do you think Kerry Collins will be back next year?)
"That's something we'll address once the season is over."
(same thing with Albert Haynesworth?)
"Yeah, that's obviously the case with that."
(on getting more satisfaction from beating the Jaguars)
"I had some satisfaction last Sunday afternoon about 3:15 pm, no different than I had the previous Sundays. Each week is a challenge and this is a division game for us and it's a divisional rival. It's a team that obviously did some great things during the offseason only to fall victim to some injuries. It looks like they're back on track so it's a huge challenge for us."
(on the perception of being 9-0)
"Again, I think the key to having success in the league over the course of the years is improving as a team and that's what we're trying to do. It's much easier obviously to correct mistakes and stress improvement after wins; we've been able to do that. I'm a little disappointed in some things that happened last weekend as the players are. We didn't play particularly up to par. We'll try to get things corrected and continue to improve and that's really where our focus is."