One-day event to provide thousands of services to Nashvillians struggling with homelessness
**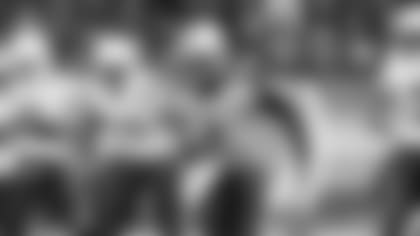 Titans RB Chris Johnson will do his part to help the homeless Dec. 8 at the State Fairgrounds.
NASHVILLE, Tenn. –** Record-setting, All Pro running back Chris Johnson of the Tennessee Titans has partnered with Project Homeless Connect, a one-day event organized by The Key Alliance, that provides thousands of direct services to homeless Nashvillians at the Tennessee State Fairgrounds on Dec. 8.
"Having Number 28 join our team is exciting news," Clifton Harris, executive director of The Key Alliance, said. "Project Homeless Connect is one way people in our community can reach out and help our homeless neighbors in need. Chris Johnson has recognized that, and we are thrilled that he has joined The Key Alliance in making a difference."
"In sports you always hear the phrase, 'Go Hard or Go Home.' But there are thousands of people in Nashville who don't have a home," Johnson said. "Let's get together as a community and do what we can do to make a difference. I'm challenging Nashville to join The Key Alliance."
In addition to lending his name and efforts to the cause, Johnson has made a large donation of Nike sweatshirts, t-shirts, and socks to support the event on Dec.8.
Johnson will also be featured in a series of public service announcements on behalf of The Key Alliance. These PSAs will help create awareness around the issues of homelessness in Nashville and invite people to be a part of the solution.
People can join the Key Alliance online at www.thekeyalliance.org/phc where they can sign up as volunteers for Project Homeless Connect, make a financial contribution, join the coat drive, organize a toiletry drive, and learn about homelessness in general.
Last year's Project Homeless Connect provided more than 9,500 services to 1,500 individuals and families struggling with homelessness with the help of 70 service providers and 700 volunteers.