The first spotlight of the off-season shines on rookie, Marissa. Although Marissa is a rookie to the Titans, she's no stranger to the world of entertainment. Dancing, singing, and tumbling since the age of 4, Marissa is just beginning her career with the Titans, and she's already a pro!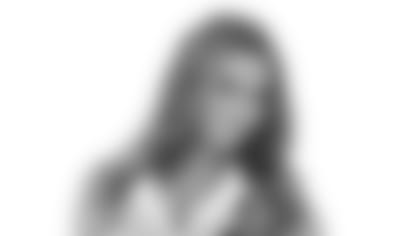 YOU HAVE MANY DANCE ACCOMPLISHMENTS UNDER YOUR BELT. WHAT IS THE ONE ACCOMPLISHMENT THAT YOU FEEL WAS YOUR GREATEST FEAT?
I would have to say "So You Think You Can Dance" season 10 because I was still in high school (barely made the cut off to audition by a week), still competing as a company dancer at DC Dance Factory and cheering for my high school. I missed a couple weeks of school between the Memphis audition, LA audition, Vegas week and then the green mile call-backs. I couldn't tell my school or anyone for confidentiality clauses but managed to walk with my graduating class and finished with the top 16 women (green mile) on Fox's tenth season of the show.
WHAT MADE YOU DECIDE TO TRY OUT FOR THE TTC?
I was a Junior Titans Cheerleader when I was eight years old and have always wanted to be a "Titans Cheerleader". I've danced and cheered since I was able to walk so figured I would get the best of both worlds in the NFL. I also felt Titans were an organization that would help better me in more ways than just performance. I decided a week before try-outs began to go for it. Once I decided I would be staying in Nashville for two to three more years, I knew I could accomplish another goal on my bucket list. DESCRIBE YOUR DANCE TRAINING BACKGROUND.
I trained in dance at DC Dance Factory in Franklin, Tennessee under Jeanine Simpson, Daryl & Stephanie Campbell and Nick Bass. I'm a trained dancer in Contemporary, Ballet, Jazz, Hip Hop and Lyrical. Also, I attended conventions and dance competitions all across the United States for thirteen years. For cheerleading, I trained primarily under Bruce Burdine and Sarah Smith at Prime Tyme Athletics on level 5 teams. Additionally, I trained on the power tumble team and trampoline at Let It Shine Gymnastics under coach Vinny and Courtney Lowe, ranking nationally on trampoline. I competed in trampoline and power tumble team for 8 years.
WHAT ARTISTS, DANCERS OR CHOREOGRAPHERS HAVE YOU HAD THE OPPORTUNITY TO WORK WITH, AND HOW HAS IT EVOLVED YOU AS A DANCER?
I've worked on music videos, on the CMA Awards and CMA Country Christmas with several artists such as Jennifer Nettles, Kenny Chesney, Kelli Pickler, Jerrod Neiman and Jake Owens.
Additionally, I've worked with a lot of well-known choreographers associated with these gigs such as Bryan Anthony and Barry Lather. Other choreographers I've had the opportunity to work with on "So You Think You Can Dance" were Sonja Teyeh, Tyce Diorio, Dave Scott, Travis Wall, Mandy Moore and Tabitha & Napolean. I've worked with Chris Judd, Mia Michaels, Brian Friedman, Sean Bankhead, Chuck Maldonado, Sakinah Lestage and of course Nick Bass, and these are just a few! I feel working with different choreographers and artists has taught me a certain mannerism. It's taught me what to do, what not to do and how important your reputation means in this business so they will call you for the next job.
IF WE WERE TO OPEN YOUR TRUNK, WHAT WOULD WE FIND?
If I were to open my truck you would find it completely packed with a mixture of clothes, shoes, etc. because I'm on the run so much and practically live out of my car sometimes!
LYRICAL DANCE OR CONTEMPORARY DANCE?
I'm trained in both but would have to say contemporary.
RUNNING ON THE TREADMILL OR RUNNING OUTSIDE?
Both! Hard to say on this one.
WORKING OUT TO MUSIC OR WORKING OUT WATCHING TV?
I don't work out to either, actually but probably music.
ACTION MOVIES OR COMEDY MOVIES?
WHAT TYPE OF WORKOUT DID YOU DO TO PREPARE YOURSELF FOR TTC AUDITIONS? HOW DID THIS AUDITION DIFFER FROM OTHER AUDITIONS YOU HAVE ATTENDED?**
Well, I decided to audition a week before but I was already going to the gym four to five times a week and dancing a lot. I have always been in great shape, but I feel TTC forced me to really buckle down and monitor the muscle I was gaining. Since being a TTC I've lost around fifteen pounds and in all the right areas. I was determined with this experience to eat better, count calories, get a fit bit bracelet and do whatever I had to doto accomplish the TTC look. It's also helped me maintain my weight.
YOU'VE ALREADY APPEARED ON REALITY TV SEVERAL TIMES. IS THERE ANOTHER SHOW YOU WOULD BE ON AND WHY?
I sing as well so maybe a reality singing TV show. I made it to the celebrity round on American Idol this season which was my first time auditioning. I feel the Voice is a cool show that I would love to try out maybe in the future.
GIVE US SOME OF YOUR FAVORITES:
Olive Garden and Panera Bread
FAVORITE ICE CREAM FLAVOR?
FAVORITE ACTOR AND ACTRESS?
Jim Carey and Sandy Patterson
Alicia Keys, Beyonce and Britney Spears
WHAT ADVICE WOULD YOU GIVE TO SOMEONE TO PREPARE FOR A PROFESSIONAL AUDITION? WHAT WOULD YOU TELL THEM TO AVOID?
Clean head shots are so important for casting to see what you look like clean and making sure that your pictures are great quality. That means no blurry pictures and looking professional. Your resume needs to be in the proper format with as many credentials possible. Research the choreographer and the specific gig for which you are auditioning. Arrive at least fifteen minutes before call time. Be confident and go full out 100% of the time, and just GO FOR IT!