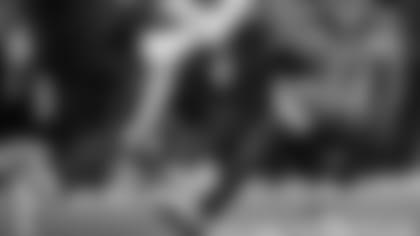 The Titans and Chargers square off Sunday at 3:05 p.m., CT at Qualcomm Stadium.
SAN DIEGO --** Oops.

The San Diego Chargers are suffering from a serious case of brain cramps. Seven games into the season, they've committed 18 turnovers, one more than they had all last year.

They lost three fumbles and had one interception on four successive drives in Sunday's 23-20 loss to New England. Twice, players inexplicably left live balls lying on the ground.

All those miscues help explain why Norv Turner's Bolts have lost three straight to tumble to 2-5, dropping them into a tie with Denver for last place in the AFC West, the NFL's worst division.

Earlier this season, Turner dismissed the notion that the Chargers let too many veterans go in the offseason.

On Monday, he made a surprising admission.

"Unfortunately, we've had some people handle the ball who shouldn't be handling the ball," Turner said. "We've put them in to give them an opportunity because we thought they could give us a play. We've got to bring them up to speed where they're ready to go in a game in this league and handle the football."

Turner -- who calls the Chargers' plays -- was referring to rookie wide receiver Richard Goodman and seventh-year tight end Kris Wilson.

Wilson fumbled trying to stretch an 11-yard reception on third-and-15 in the first quarter. Jerod Mayo recovered at the San Diego 22 and the Patriots scored the go-ahead touchdown five plays later.

On the next possession, Goodman followed his first NFL catch with a major mental blunder. Untouched by a defender, he left the ball on the ground just long enough for New England safety James Sanders to alertly pick it up.

The other brain cramp was by fullback Jacob Hester, who didn't realize it was a backward pass that had glanced off his hands. Hester didn't go after the ball. Linebacker Rob Ninkovich did, returning it 63 yards before Rivers dragged him down at the 8. Turner challenged, but the play was upheld after review.

"Early we had special teams plays that people were saying, `That's keeping them from winning," Turner said.

Now it's turnovers. They've lost 12 of 15 fumbles, and Philip Rivers has thrown six interceptions.

"It's the one thing that's kept us from having a chance to win throughout this entire season," Turner said.

Rookie running back Ryan Mathews and third-year fullback Mike Tolbert committed costly fumbles in the first few games.

"We made an emphasis this year because we knew we would have a lot of new guys handling the football," Turner said. "Early in the year it was clear that Tolbert and Ryan didn't understand the way you have to handle the football in this league. I think they've got a lot better understanding. I think they've done better as it's gone on.

"Yesterday, obviously we had a couple guys handle the ball that don't handle the ball a lot. Goodman is one of them and Wilson is one of them," Turner said.

Goodman recovered an onside kick later in the game, setting up a touchdown by Tolbert that pulled the Chargers to 23-20 with 3:20 left. The Chargers had a chance to force overtime but fill-in kicker Kris Brown clanged a 50-yard field goal attempt off the right upright.

"We win and lose together," Rivers said. "We've all got to do a better job taking care of the ball. I've touched the ball more than anybody out there. I need to do a better job. In Goody's case, that was the first time he touched the ball for us. It doesn't matter how many times you've touched it or if you've played in the league for seven, eight years."

Turner said on the eve of training camp that this could be his best Chargers team. Instead, the Bolts are off to their worst start under Turner, who is 92-103 in three stints as an NFL head coach. This is the third time a Turner-coached team has started 2-5. His worst starts were 0-7 in 1998 with Washington and 1-6 in 1994, his first with the Redskins.

The Chargers continue to lead the NFL in total offense and defense. They've outscored their opponents a combined 177-149.

None of that matters, though, because they're minus-seven in turnover differential, tied for 30th with the Arizona Cardinals.

"That sums it up right there," said coach Jeff Fisher, whose Tennessee Titans (5-2) visit the Chargers Sunday. "When you turn the football over and you're not getting your share ... I watched yesterday's game and they are a very, very talented football team. Their defense is playing very well. It's kind of like, here we go again, now we get to play another good defense and offense."