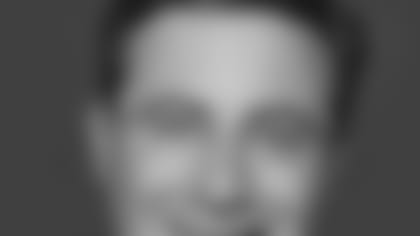 Ian Eagle
NASHVILLE, Tenn. --** As the Titans and Raiders continue preparations for Sunday's regular season opener at LP Field, the man calling the game for CBS -- Ian Eagle -- took time to answer a few questions about the 2010 Titans, exclusively for Titans Online.com.

Can the Titans carry their late-season momentum (8-2 finish) from last season into the 2010 campaign?

EAGLE: The Titans last 10 weeks wasn't a mirage in 2009. They were performing like a playoff team and I would expect some kind of carry over into this season. Their defense was such an uncharacteristic weakness early in the season, everybody in the league knew they were better than that. Coordinator Chuck Cecil was able to get that unit on the same page, but there are questions coming into 2010. They are very young and I'm curious to see how quickly they can jell.

Did Vince Young do enough last season as the starting quarterback to prove he can effectively lead this offense?

EAGLE:  The one thing that stood out watching Vince Young last season was his maturity.  Young's handling or mishandling of adversity in the past raised concerns if he would turn out to be an effective leader in the NFL.  There is no doubt that players followed him last season once the team got on that hot streak.  He just has a knack for finding ways to win games, it's not always the prettiest but the results speak for themselves.  He looked so much more comfortable in 2009 and it should be a spring board for him to be successful again this year.

Can Chris Johnson go over 2,000 rushing yards in back-to-back seasons?
EAGLE:  History would tell you that he can't (no RB has ever gone for 2,000 yards back to back), but Johnson may be different than all the other RB's.  Right now he is the most exciting player in the NFL, it's like he's playing a video game out there and everybody else is playing live football.  I believe he can be a 2,000 yard rusher once again, though it can't be something that gets in the way of the team winning games. The offense may be better served with more balance, which could traslate into more wins.

Can Jason McCourty or Alterraun Verner effectively handle the job at cornerback opposite of Cortland Finnegan?

EAGLE:  That's the million dollar question in Nashville.  Having one of the elite cornerbacks in the game is both a blessing and a curse. Obviously, Cortland Finnegan is one of the best in the business, and that's what you're looking for on your roster, but it also means that opposing Offensive Coordinators are going to pick on whoever is on the other side.  McCourty has good size and speed, but he was overwhelmed at times during his rookie season. As for Verner, you just never know how first-year cornerbacks are going to handle the pressure of being on an island in the NFL.  That question is just too tough to answer right now.

Two years removed from their 13-3 season, do the Titans have enough horsepower to return to the status as one of the NFL's elite teams in 2010?

EAGLE:  There is no doubt the Titans snuck up on people in 2008.  Kerry Collins caught fire and the defense was dominant.  It would be too much to expect this year's team to live up to the squad of two years ago.  Indianapolis, Pittsburgh, and New England are probably the class of the conference right now, after that I think it's wide open in the AFC.  Jeff Fisher has proven in the past that he can get the most out of his players.  I think the offense will do the job, I wonder how the defense will fare over the long haul.

Who do you see stepping into leadership roles with the departure of veterans like Keith Bulluck, Kyle Vanden Bosch and Kevin Mawae?

EAGLE:  Vince Young will be expected to be a bit more vocal.  Stephen Tulloch looks ready to take on more of a leadership role.  Also Tony Brown has become a real standout on defense, I have to imagine he has really earned the respect of his teammates as well.  Will Witherspoon has been a steady veteran in this league, and his strong work ethic should be a constant.