**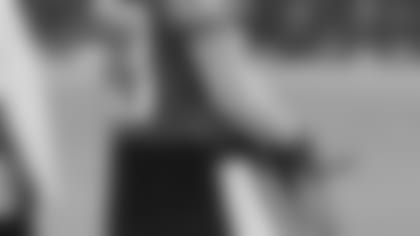 Keith Bulluck has been one of the NFL's elite linebackers over the last 10 years.
NASHVILLE, Tenn. --** Tennessee linebacker Keith Bulluck is a consummate professional until the end.
Only punter Craig Hentrich has been with the Titans longer than Bulluck, who anchors a defense he's led in tackles six of his seven seasons as a starter. Yet he heads into his 10th NFL season almost certain it will be his last with the franchise that drafted him in 2000.
Not that Bulluck threatened a holdout, griped to teammates in the locker room or fussed to reporters demanding a new deal. He just reported on time for training camp, willing to let his play decide his future.
"Now it's definitely straight business, straight business as far as on the football field and trying to win the Super Bowl," Bulluck said. "After this season, if they decide not to bring me back, that's fine. But it'd be more gratifying if we won the Super Bowl."
Bulluck has plenty of company on the Titans' roster, playing out the final year of his contract with few inquiries yet from the front office about the future. Defensive linemen Kyle Vanden Bosch, Tony Brown and Jevon Kearse, cornerback Nick Harper and All-Pro center Kevin Mawae and starting left guard Eugene Amano are among 10 in the same situation.
None have played for this team longer -- or as dependably -- than Bulluck, who is only the third player in franchise history to make 1,000 tackles.
Bulluck, who turned 32 in April, has started every game the past seven seasons. Among current linebackers in the NFL, only free agent Derrick Brooks (208), Washington's London Fletcher (135) and Dallas' Keith Brookings (128) have started more consecutive games than his 113.
"Win, lose or draw, I'm out there," Bulluck said. "I can be a pain ... I'm sure. But for the most part you want a guy like that. I would. ... They need to keep me here."
Bulluck is a favorite of reporters. He dubbed himself Mr. Monday Night, then went out and picked off three passes in 2007 against New Orleans. He angered Steelers fans last December by stomping on a Terrible Towel after a win over Pittsburgh, then showed off a gift from an unknown Steelers fan to reporters a few months later.
The Titans are paying Bulluck well. He already has picked up a $1 million bonus and will earn $5.5 million this season, and his salary cap number ranks him among the NFL's top five linebackers. It's the final year of the deal Bulluck signed in March 2006 that made him the league's second-highest paid linebacker to Ray Lewis.
To keep himself playing at a high level, Bulluck spent time in California this offseason for workouts that included running up hills and in sand. No offense to the Titans' strength coach or the team's offseason program, but Bulluck wanted a little variety, especially in his 10th year.
Still, Bulluck attended most of the team's on-field workouts during the offseason.
Middle linebacker Stephen Tulloch has tried to learn from how Bulluck handles the business side of the NFL. He called Bulluck a strong example for younger players.
"He's never once talked about 'I'm not going to be here next year' with us," Tulloch said. "Never threw a fit about it. Comes to work every day the same way as I first seen four years ago. That's what the true definition of what Keith Bulluck is all about. It's all about just coming to work and putting on a show like he always does, and I respect him a lot."
Bulluck was the 30th pick overall in 2000, just after Tennessee played in its lone Super Bowl. He watched the team go through salary cap struggles forcing the release of teammates like Eddie George, the late Steve McNair, Samari Rolle and Kevin Carter and the rebuilding process that has Tennessee looking for a third straight playoff berth.
So, Bulluck is approaching this season as his last with Tennessee. If that is the case, he wants to leave with a title.
"It just so happens to be I'm one person that's been here 10 years chopping wood trying to get it," he said.