**

"The Express" chronicles the true life story of college football hero Ernie Davis, the first African-American to be awarded the Heisman Trophy.

NASHVILLE, TN, OCT. 1, 2008 — **On Tuesday, the Titans linebacker Keith Bulluck and the Tennessee Titans through a partnership with Universal Pictures and Regal Cinemas, hosted close to 150 youth from area-Nashville youth groups for a special advanced VIP screening of "The Express", The Ernie Davis Story.
Not scheduled to be in theaters until October 10, 2008, "The Express" tells the inspirational true story of college football hero, Ernie Davis, and how he became the first African-American to win the Heisman Trophy— college football's highest award. In addition to the Heisman, Davis led Syracuse to it's first ever championship in 1960 (during a time of racial unrest) and was the first pick of the 1962 NFL Draft before leukemia tragically cut his career with the Cleveland Browns and his life short.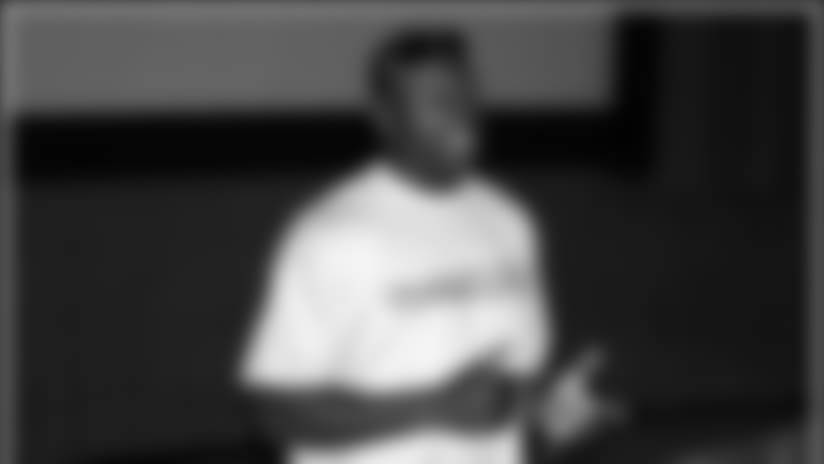 Titans linebacker Keith Bulluck introduced the special VIP screening of *"The Express" *to area Nashville youth.

Bulluck, a Syracuse alum who said, "we were taught about Ernie Davis the minute we stepped foot on campus," shared with the attendees the impact Davis had on Syracuse, Bulluck's life and the present day game of football. 
"He experienced a lot of adversity as an African American male back in the 1960s, playing in all these places [around the nation]," said Bulluck. "He broke a lot of barriers for African Americans today, in sports and in general." 
Joining Bulluck for this special screening were Titans teammates; Brandon Jones, Jason Murphy, Josh Stamer and Fernando Velasco. Before and after the movie, all of the players visited with the children, took pictures and signed autographs with the young guests. 

Close to 150 area youth came out to view "The Express" and meet Titans players.

"Today was great day for me to not only meet Keith Bulluck and his teammates but to also see an awesome movie," said a student from Nashville's Overton High School. "Seeing this movie really makes me appreciate the things we take for granted and it also inspired me to want to play football." 
For more information on
"The Express" The Ernie Davis Story
, and to watch the trailer visit
www.theexpressmovie.com
.