**
[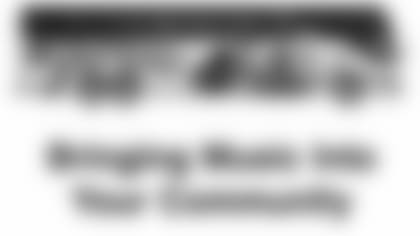 ](http://www.youtube.com/watch?v=WNQ5fOv6tKY)
NASHVILLE, Tenn. --** Titans kicker Rob Bironas was recently named a Titans Community All-Star for his philanthropic work in the community.  One of his desires for the community is to bring the gift of music to the doorsteps of children with a Music Mobile. 
In partnership with the Nashville Symphony, The Music Mobile program is competing to win a $250,000 grant through the Pepsi Refresh Project.  Finalists for the grant are determined by fan votes and Bironas is asking Titans fans to help make this project a reality for middle Tennessee by December 31st. 
The Music Mobile will be a rolling music education center featuring an Instrument Petting Zoo, a hands-on introduction to classical, country and bluegrass instruments. Children and adults alike will have the opportunity to participate in music-making experiences, live music demonstrations and multimedia instrument exhibits when the Music Mobile rolls into town to visit schools, community centers, parks and festivals.
Fans are encouraged to vote every day in December to help Bironas and the Symphony win this national grant competition. Funding will go toward outfitting and operating the Nashville Symphony's Music Mobile, a musical field trip on wheels for Middle Tennessee youth.
Bironas is the Music Mobile's spokesperson and has had an interest in music since childhood.  Now that he lives in Music City USA, he's had a chance to more involved in the music community, meeting various singers, songwriters and seeing what an impact music can have in the lives of others.   
"Children, when introduced to music are more likely to succeed in school and in life," Bironas says. "Applying the same commitment to mastering an instrument can be as challenging as attaining touchdowns on a football field. I am proud to be a part of this project because it's one way I can help share the life-changing power of music education."
The Music Mobile will become one of the many learning opportunities currently offered through the Nashville Symphony's education and community engagement programs, which served more than 170,000 children and families last year.  A vote for the Music Mobile is a vote for middle Tennessee communities by bringing the joy of music and the satisfaction of learning to thousands of children and adults throughout Middle Tennessee.