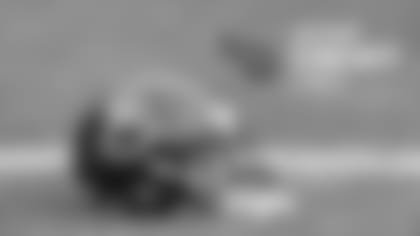 NASHVILLE, Tenn. – The Titans travel to Chicago on Sunday to take on the Bears.
The Titans (5-6) are coming off a disappointing 24-17 loss to the Colts. The Bears (2-8), meanwhile, lost 22-16 against the Giants, and they've been hit with a rash of injuries and bad news. Not only is quarterback Jay Cutler banged up with a shoulder injury, but tight end Zach Miller was lost for the season last week with an injury, and receiver Alshon Jeffery and linebacker Jerrell Freeman are both serving an NFL suspension and won't play this week.
This week I caught up with Brad Biggs, who covers the Bears for the Chicago Tribune. You can follow him on Twitter, and join over 84,000 others, @bradbiggs.
Wyatt:** What do you suspect happens at the quarterback position?
Biggs: I think Matt Barkley is the starter unless we see Jay practice (on Friday). I don't think your quarterback has a right shoulder injury and is a right-handed passer and comes and plays on Sunday without getting some work done during the week. What complicates it a little bit is he was able to finish the game against the Giants in New York last week, and nobody is saying when the shoulder injury really occurred. So he made at least a couple of passes with the shoulder injury. So I would think Barkley starts. It would be his first career start, and some people have beat up the Bears for Barkley being their back-up quarterback at this point, but I don't think he would have been on the roster had they not suffered other injuries at the position. Connor Shaw suffered a broken leg in the third preseason game and then Brian Hoyer suffered a broken arm against the Packers on October 20 so really if it gets to Barkley, which it looks like it will, he would sort of be the fourth option for them this season.
Wyatt: This is probably a tough one to know the answer on since he's only thrown 15 passes (completing six for 81 yards), but how do you think Barkley would do at quarterback?
Biggs:* *Well, he is going to be handicapped because Jeffery is suspended, and Miller suffered a broken foot last week, so you are looking at a wide receiving corps that has been beat up. Kevin White, of course, isn't playing. He's the first-round draft pick from a year ago. Eddie Royal has a lingering toe injury. So that leaves them a Cameron Meredith, a Josh Bellamy at wide receiver, with the best pass-catching tight end being Ben Braunecker, an undrafted free agent from Harvard, a rookie. And of course they are missing some missing pieces on the offensive line. I don't think Josh Sitton will play this week and we know that Kyle Long is out, so that is both their starting guards. So he is going to be in a tough spot. Now, he has gotten reps in practice, which he hadn't had before. But I think you'd have to search long and hard for a personnel guy that thinks Barkley is more than a No.2 that you are probably looking to upgrade on if you have him on your roster.
Wyatt: The folks in Nashville certainly know Cutler from his playing days at Vanderbilt. What's the future look like for him in Chicago after this season?
Biggs:* I think his future after this year is probably going to end up being somewhere else. The contract that he got at the end of the 2013 season, it is finally out of guaranteed money. So they can trade Jay or release Jay after this season and all they would face would be a $2 million cap hit for making that move. He is 33 – he'll be 34 in the spring. And he is 51-51 as a regular season as a starter for the Bears. Now they haven't had a perfect roster in the eight seasons that he's been here, but I don't know how you keep going back to the same guy at that position and expect different results. So I think that's probably why they'll probably make a move there and maybe they should have done it previously, but the contract held things up. And when you look at what teams with young quarterbacks are able to do, I mean look at the Titans with Marcus Mariota, and Dak Prescott with the Cowboys and the Eagles with Carson Wentz. I think they'll look for a shot in the arm with a young quarterback.*
Wyatt: Despite all their problems on offense, the defense has helped keep the Bears in games in many weeks. Is that group, now without Freeman, capable of muddying some games up down the stretch to get some more wins?
Biggs:* Oh yeah. Shoot, the defense played pretty darn well against the Giants, especially in the first half last week. Their defense is something they need to improve a little bit, but it has been OK. They can hang with teams and done a nice job against some really good wide receivers this season. They have gotten better at rushing the passer … and done a nice game in a lot of games. I definitely think the defense, with Vic Fangio as their defensive coordinator, can muddy up games and keep the team in them.*
Wyatt: Ok, last one here Brad. I know Chicago sports fans are passionate, and I know the Bears have dealt with a lot of adversity. What's the mood of the fan base this year, especially after the Cubs just won the World Series?
Biggs: Well, that Cubs run in September and October I think took a little beat of heat off the Bears because everyone was so wrapped up with the postseason. But I there is some frustration with the fans. This is the tenth season since the Bears made Super Bowl XLI and they have made the playoffs one time during that stretch since, and that was after the 2010 season. They have been particularly bad for 3 ½ years now, two years of Marc Trestman, when they had some embarrassing losses on the field. And they weren't good last year under John Fox and this year with the injuries, they just have not played well. So the fan base is starting to get a little antsy because the feeling is they should not have this kind of dry spell. And really, what a year to not be able to compete, because the Packers are having some real issues, and the Vikings have been hit by injuries like no one else and the division would seemingly be there for the taking if you were healthy and playing good football, and that is just not happening for the Bears this year.
TitansOnline.com looks back at the team's all-time series against the Chicago Bears. (AP Photos)