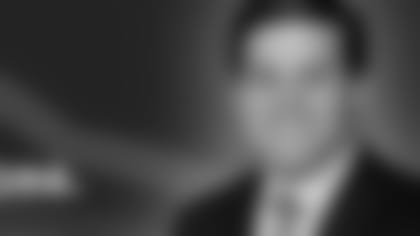 ](http://www.titansonline.com/news/ask-mike.html)

Tom in Joelton: "As someone who has watched nearly every game the Tennessee Titans have played, why should anyone pay money to watch the quality of football demonstrated in 2014 by this collection of people masquerading as coaches and players?"
Other e-mails like Tom's included ones that questioned many other aspects of the team. All expressed frustration similar to Tom's. 
The frustration comes from Titans fans who have not had enough to cheer about since 2009.
At this time in December 2013, my e-mail was running the same way. People were seriously bitter. The majority of fans demanded a head coaching change and, in a new coach, they wanted a major change from the Titans' past. 
In early 2014, they got both with Mike Munchak's release and the hiring of Ken Whisenhunt.  
Now, this is Year One of this new era in Titans Football. And the process has proven to be tough, tougher than anyone on the inside or the outside of the Titans had imagined. 
The team's two long-time, main roster issues have become painfully obvious this season. 
First, Tennessee has not had a regular, long-term starting quarterback since Steve McNair departed after the 2005 season. This week's opponent, the New York Giants, has been just opposite: Eli Manning has started every game since the start of '05 and will make his 175th straight start (including playoffs) this Sunday at LP Field. While the Giants are in the midst of a rough couple of years themselves, they do have two Super Bowl rings that make tough times easier to take.    
The other issue is that the team's draft classes between 2005-2011 produced too few long-term Titans. Thus, the team's depth and leadership have largely had to be imported, never a good thing in a league where the best teams are built through the draft. With a roster and a locker room culture constantly changing, the Tennessee Titans have been wandering. 
Whisenhunt is attempting to stop the wandering, giving the Tennessee Titans a specific direction on both sides of the ball. Whisenhunt's vision for this direction is a belief that this tough first year will lead to long-term, sustained success for the Tennessee Titans. But it is a very new direction in every way and the first 12 games going this way have featured disappointment. Positives have been hard to find recently.  
But the Titans may have finally found their long-term answer at quarterback. Ruston Webster's 2014 draft class is already very productive; the 2012 and 2013 draft classes have both produced several players who are already either starters or regular contributors.
Maybe the worst the is over. Maybe the light at the of the tunnel is no longer the oncoming train. 
This is why December is important for this 2-10 team. The Titans need to show progress in the season's final month, need to give everyone some positive moments to take into 2015.
The Titans need a good December. The fan base needs it just as much. The wandering needs to end. 
It has been a frustrating six years.  
---
David in Franklin: "What are some reasons why teams let go of good players? Example: (Darren) Sproles from New Orleans."
David, great example. The obvious reason is the salary cap, but it is not because the team doesn't want to pay the player. Teams are forced to view veteran players like Sproles like stocks when it comes to the salary cap. 
I'm sure the Saints loved Darren Sproles, but they had to weigh some facts last winter. Sproles was about to turn 31. While still a productive player, his rushing, receiving and punt return averages dropped from 2012 to 2013. The Saints had drafted and developed several young running backs, plus veteran Pierre Thomas is an excellent pass catcher out of the backfield (like Sproles). Tight end Jimmy Graham's salary cap cost was going to increase with a new contract. 
Plus, if there is a short-term or long-term medical issue, the team knows that, as well.  
In the allocation of salary cap dollars and playing time, a team must make a decision on the "Darren Sproles Stock" — is it time to sell and take a profit or do we hold on to the stock? The Saints sold on March 13, trading Sproles to Philadelphia for a 5th-round pick in the 2014 draft. 
Were they right to do so? Short-term, it doesn't look like it, as Sproles is having a great year for the Eagles. Long-term, we will see, as the Saints took linebacker Ronald Powell with the pick acquired from Philadelphia. Powell has appeared in 11 games this season. 
These decisions, however, are the tough ones for NFL teams. You must decide how to allocate your dollars and you must decide when you think a veteran has seen his better days pass. 
Sometimes, you guess right. Sometimes, you guess wrong.  
---
Ron in Clarksville: "What created review on Jake Locker's first interception? The Titans didn't get charged a timeout. It appeared as if Titans the red flag but kept 3 timeouts."
Ron, all scoring plays and turnovers are automatically reviewed in the replay booth; teams are unable to challenge either type of play. The referee was buzzed by the replay booth to make sure that  Houston's Jumal Rolle did make a clean catch on the interception. They also likely took the time to review the spot where Rolle was first touched by a Titans player.