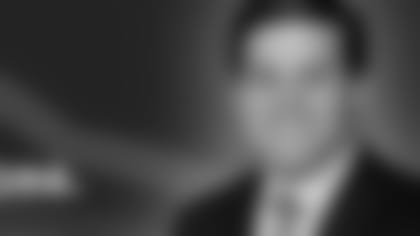 ](http://www.titansonline.com/news/ask-mike.html)

The final Ask Mike for this season begins with my favorite question of the year...
"Do you expect Coach Whisenhunt to get FRIED at the end of the season?"
I do not believe that Coach Ken Whisenhunt will be FRIED at the end of the season.
Ok, ok, I know this was merely a keystroke error. That's why I didn't identify the person asking the question; it's not my intent to make fun of someone, especially when I do the same thing quite frequently.
But a little bit of holiday laughter never hurt anyone. Especially right now.
The majority of this week's questions revolved around Jay Cutler. You were stirred up by national media speculation that he could be departing the Windy City for Nashville in 2015. You showed your fire, particularly on one side of the Cutler discussion.
I wouldn't spend a lot of time on it.
It is much easier for a team to replace their head coach than their quarterback. It is also more cost-effective, too. So running Cutler out of Chicago may happen, but it also might not be the foregone conclusion that many think. If the Bears dump Marc Trestman in the coming days, the Jay Cutler situation may turn a different way.
And while the Titans are likely to be looking for a quarterback, the people who make those decisions in Tennessee are specific about two things that they want in a signal caller: someone who takes care of the football and someone who leads on and off the field.
That leads to another group of questions, questions about Zach Mettenberger.
The Titans like Mettenberger. They liked what he did in his six starts and they like his upside. By all accounts, Mettenberger also did a good job in the meeting room and in the locker room.
After some further off-season evaluation wraps up, it's hard to see Zach Mettenberger not getting a positive grade. He could be the Titans' starting quarterback in 2015.
But he'll likely have competition for the job.
General manager Ruston Webster has made it clear that priority one for the Tennessee Titans is finding a quarterback who is the franchise's long-term answer. After years of not having a full-time quarterback answer and after the season that the Titans have endured, the logic behind leaving no stone unturned in the search for quarterback options makes sense. Webster now knows what Whisenhunt wants and needs at quarterback and the two will go looking in free agency, potential trades and the 2015 NFL Draft (April 30-May 2) to find players who can potentially elevate the Titans.
And yes, that does lead to your draft questions.
The draft is literally four months away. Most juniors haven't even declared yet. I enjoy all of the speculation and mock drafts. But it is almost too early even for all of that.
Keep this in mind as you read snippets about the Titans and the 2015 NFL Draft: rule nothing out right now. The Titans could take a quarterback in the first round, but didn't San Diego find Drew Brees at the top of the second round? Therein lies an important point to consider; the Titans will have one of the top picks in EVERY ROUND. After round one on Thursday, April 30, they will be able to re-set their board for Friday's second round. After Friday, they can do the same for round four. It also put them in a prime position to make trades, as well.
That's why they will consider every option. That's why the Titans will rule nothing out until much closer to the draft.
And while quarterback will be the national media's infatuation with the Titans draft, their more numerous needs will be on defense, as they continue to convert their personnel to a 3-4 scheme. Outside linebackers who can rush the passer, bigger defensive linemen and secondary performers with man coverage skills are just a few of the areas where the Titans will be looking for help. Yes, some of those needs will be met in free agency, but the draft is where the numbers can be added.
I was recently at a gathering and became involved in a deep discussion about the state of the Titans. Mostly I listened to this lively and spirited debate, but eventually I was hit with the following question: "Why should I be optimistic about the Titans?"
I offered three areas of positives.
First, the year of transition is over. Tommy Smith, Ruston Webster and Ken Whisenhunt have all been together for a full year. Outside of the move to Nashville, this franchise's biggest change has come in the last year — a new ownership team combined with the hiring of the first coach to come from truly outside of the organization in 30 years. Almost everything changed for everyone involved with Titans football. It needed to, but 2014 was very hard.
The Titans took their full spoonful of castor oil in one year. But now it is done and time to move to year two with everyone on the same page.
Second, stability. Tommy Smith made it clear in an interview weeks ago that Ruston Webster and Ken Whisenhunt would be back. This organization needs stability badly. For many reasons — some that the team could control and some that it could not — it has been a long time since the Tennessee Titans have had clear direction like they do at this moment. Maybe that seems odd considering how 2014 went for the team, but knowing that the offensive and defensive schemes will stay the same next season, knowing that the coaching messages and teaching points will stay the same in 2015, knowing that the personnel staff will have a better understanding of how talent needs to fit the schemes, it is all very important. Certainly there will be tweaks, sure, but the fact that everyone in Titans football understands what the plan is, it is vital if you wish to build something.
Finally, the Titans have some building blocks. Good players who would make any team in the NFL better. Jurrell Casey. Delanie Walker. Kendall Wright. Jason McCourty. Chance Warmack. Add in members of the 2014 draft class, led by first round pick Taylor Lewan. Veterans who had nice seasons like Sammie Hill and Michael Griffin. Put in some younger players who missed significant time in 2014 like Zach Brown, Taylor Thompson, Brian Schwenke, Justin Hunter and Blidi Wreh-Wilson. The Titans have personnel questions to answer, absolutely true. The Titans must get the quarterback situation straight, 100% correct. But the Tennessee Titans do have some good blocking blocks in place.
Those are my three best reasons for optimism for 2015.
Finally, I received some questions about why people should attend Sunday's game at LP Field.
I'm not one to chide fans or tell people what they should and should not do. As a stakeholder in this thing — which every Titan fan is —  you have the right to make your own decision. But whether the season has been going well or poorly, I'm always excited to head to the stadium on Sunday.
I grew up loving the NFL but living in a part of the country where we had no NFL team. The first NFL regular season game that I ever I saw in person, I called on the radio. To me, what these coaches and players do on Sundays is still amazing. It is so much fun to see an NFL game unfold in person. No matter the records of the teams involved, there truly is nothing like it. That's why it has been America's most popular sport for 30+ years and why it still is by a wide margin.
Yes, my job requires me to be at LP Field on Sunday, but I would be there even if it didn't. There is one more NFL game in Nashville in 2014 and it kicks off Sunday at 12pm CST.
Go because you love the Titans. But also go because you love the game.
RECOMMENDED: