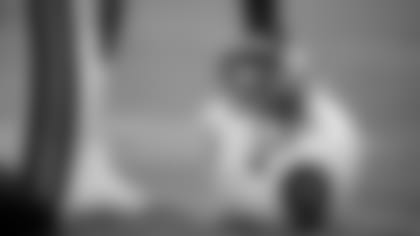 ](http://www.titansonline.com/news/ask-jim.html)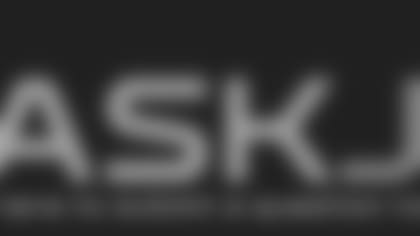 ](http://www.titansonline.com/news/ask-jim.html)
NASHVILLE, Tenn. – Training camp kicks off three weeks from today.
Let's pass the time by diving into another Titans mailbag…
Aaron Quarles from Cape Coral, Florida
Question: Hey Jim. I'm so pumped up for the season! Any idea if DeMarco Murray will be worth drafting in fantasy or will Derrick Henry take away too many snaps from him? And I really like Tajae Sharpe but do you have any idea what his two touchdown celebrations last year were supposed to symbolize? Jim: *Hey Aaron. Well, DeMarco's looked good this offseason and coach Mike Mularkey has said on numerous occasions he'll continue to be the team's workhorse back. So he's going to get plenty of work, and he has value catching the ball out of the backfield on top of running the ball. With that said, I've really been impressed with Henry in his second offseason as well. He looks faster, and there's no doubt he's hungry. If he makes the most of his snaps, he could earn more time. As for Sharpe, he went to the ground and pretended to sleep after scoring a touchdown against the Packers. He was flagged for it last year. It won't be illegal in the NFL's modified rules, so there's a chance we could see it again I guess. Stay tuned…   *
---
Dave Bettlach from Chesterfield, Misssouri
Question: Jim I really like your description of Alex Tanney's offseason progress. With no practice squad eligibility left and the high probability he would get grabbed by another team, it would seem to make sense to keep him and cut Matt Cassel. Can't believe a team would claim Matt thus leaving him available to re-sign in case of an emergency. Make sense?
Jim: Hey Dave. Tanney benefitted from the extra work, and he'll compete in camp. He has some upside, no doubt. Cassel has experience on his side, though, and it's why coaches and the front office think he's so valuable. He's a good influence on Marcus Mariota. A lot of things to consider here, of course, including keeping three quarterbacks.
---
Marcus Blankendaal from Denver, Colorado
Question: Mr. Wyatt! Thanks for keeping us updated! My question: How big of an upgrade is Jonnu Smith over Phillip Supernaw?
Supernaw did pretty well catching the ball when asked and he blocked even better. How do you see those two being used over the course of the season? I think Smith is going to have a tough time beating out Supernaw for the #2 TE spot. If he does... He's going to have a hard time getting targets with the revamped WR core and Delanie being Delanie.
Personally, I will be thrilled if Smith can beat out Supernaw. That would just mean the coaches are more comfortable with a brand new rookie over a dependable, battle hardened veteran with experience in the system. Thanks Jim!
Jim: Hey Marcus. Well, they're two different guys, and both should have a role behind Delanie Walker, and alongside him. Supernaw is a better blocker than Smith at this point, and he's solid on special teams. Smith is incredibly athletic, and he'll provide a bigger threat for big plays in the passing game. I suspect you'll see both of them on the field this fall, sometimes at the same time.
---
Ray F. from St. Louis, Missouri
Question: Hello Jim! I'm entering my second season as a Titan fan. Became one after the Rams left St. Louis. Hope the Titans give me one of the best Xmas presents Dec 24with a blowout!
My question is this: Even with the new members in the secondary (Ryan, Cyprien, Jackson), do you think the Titans should add another veteran (Revis) like the receivers squad did when they added Decker or should they stand pat? Thanks for reading. TITANUP!
Jim: Hey Ray. Glad to have you on board! I'm not ruling out another addition, especially after the final round of cuts when so many players will be available. Not necessarily banking on it being Revis, though.
---
Rick Davidson from Paducah, Kentucky
Question: Hey Jim. I like the way this team is shaping up. It's good to go into a season feeling like you have a really good shot at making the playoffs. But, there is always room for improvement. Do you think between now and training camp we will make a few more moves in free agency? As bad as the secondary was last season we could always use some more depth there. Someone like Revis, Shields, or Byrd maybe. Have a good one! RD
Jim: Hey Rick. As I just mentioned to Ray, I won't be surprise to see some additions still. Will it be before training camp? Well, not sure about that one. I will say GM Jon Robinson is always looking for ways to upgrade the roster, and he proved it late last offseason when he claimed Josh Kline off waivers and traded DGB for Dennis Kelly. I suspect conversations have already taken place about the potential for moves after analyzing the roster following minicamp. But sometimes the personnel guys and coaches want to see how things play out in camp before jumping. They want to give guys a chance to succeed, or fail. So we may have to wait a bit for this answer.
---
James Gordon from Franklin, Tennessee
Question: Hi Jim, I'm so excited to see the different offensive packages that will be employed this year. I was perplexed when a blocking tight end was not signed or drafted to replace the hole left by Fasano's departure, but I think it's clear that we are looking at spreading the field with quick speed and vertical passing attack. Will a tackle be used to replace Fasano in those formations or is Jace Amaro capable?
I've watched some of our games from last year and too often the defense was stacking the box and we run right into it. Does Mariota have the freedom to audible and is this something he needs to improve on? Also do you think Walker and Jonnu Smith will be used on the field at the same time? I'm still worried about our secondary but I'm optimistic that we will be better this year. Thanks for your insight that you provide.
Jim: Hey James. Coaches think Smith will develop into a nice blocker alongside Walker and Supernaw. Amaro, meanwhile, still needs to prove himself in this area if he's going to stick. In the meantime, tackle Dennis Kelly could get some work in formations like last year. He was a tight end in high school, and has some experience. As for Mariota, he does have freedom to make changes, and he's done so. I do think you'll see Walker and Smith on the field at the same time on occasion, and the secondary should be improved this fall.
---
Charles Hill from Tucson, Arizona
Question: Hey Jim. I've been a Tennessee Titans fan since we played the greatest show on turf in The Super Bowl, and I've never seen the Titans in person. I will be flying to Nashville the Friday before the opening game vs. the Raiders, and I wanted to ask a question that is slightly off topic from what people usually ask. This will be my first time being in Nashville. What attractions should I see when in Nashville and is there anything I must do that weekend? Thank you ahead of time. #TitanUp
Jim: *Hey Charles. You're going to love Nashville. It's a happening place. I'd spend time downtown, on Broadway. If you like country music you'll love the music scene. There's so much energy in the city, and that will especially be the case during NFL Kickoff weekend. Do a hop on/hop off bus tour – it will allow you to see a lot of the city's attractions. Check out the Parthenon and spend some time in Centennial Park across from the Vanderbilt campus – the Commodores will be in town that Saturday against Alabama A&M. You'll be a week early for the Predators – they start the preseason the following week. Not sure about concerts that weekend, or who will be performing at the Grand Ole Opry or the Ryman but you could look into that as well. You'll find a ton of great restaurants/honky tonks downtown for sure, and plenty to see. Have a big time!  *
---
Freda McClendon from Nashville, Tennessee
Question: Will the Titans hold an open scrimmage this year at Nissan Stadium?
Jim: Hey Freda. The training camp schedule hasn't been released yet – but it should be soon. I'm expecting there to be a night practice at the stadium like the team has done in previous years, probably the first week or so of camp, which kicks off on July 29. Stay tuned, and see ya there!
---
Albert Gardner from Dallas, Texas
Question: Hey Jim, this is my first time writing but I've been reading since day one. I've been a long time Oiler/Titans fan since the Run&Shoot days with Warren Moon. I live in the Dallas, TX area so it's always been a little lonely being a Titans fan around here.
My question is this: Steve McNair has always been my favorite Titan. Imo he was the heart and soul of our team and will be for time on end and I'll always have a special place in my heart for Eddie George, Warren Moon, Bruce Mathews, Jevon Kearse and many more. But with the way Marcus Mariota is progressing, I'm starting to think that I may have a new leader in my chair for greatest Titan.  I'm thinking Mariota has a chance to not only be my greatest Titan but also the best QB in the NFL for a long time. What do you think Jim?  Are you starting to get that same feeling? Thanks for always keeping us informed.  Love your work!
Jim: Hey Albert. McNair was a special player, and teammate. He was a great leader. He was tough mentally and physically. As for Mariota, I really like what I've seen from him earlier in his career. He's a hard-working, determined young man with a ton of talent. His teammates respect him, just like the guys respected McNair. I think Mariota has a chance to be a special player, no doubt. If he continues on his current trek, he could very well end up on your list.
---
Steven Crosio from Brick, New Jersey
Question: Will Adoree Jackson become the new Patrick Peterson?
Jim: Hey Steven. It's way too early for me to compare Adoree' to a guy like Peterson – they're different type players for starters. But from what I've seen, I think he's going to be good.
---
Michael Bailey from Greensboro, NC
Question: Hey Jim! Thanks for trying to keep us occupied in the most difficult part of every football fan's year..haha. I am so excited. Not just for this year, but envisioning a LONG stretch of success ahead. I'm talking like Steelers, patriots, 90s Cowboys, etc. The one place I lose in arguments with other team fans always involves tradition and history. They say things like "can you get season tickets right now? Well we have a 15 year waiting list." So this brings me to an issue that I know has been brought up a few times before. We have a strong tradition back from the Houston days, but we need to build a stronger traditional base here in Tennessee.
I would like to get a name for our "environment" at home (stadium, crowd, etc) like the Raiders have the Black Hole. I was thinking maybe "Mount Othrys" which is where the Titans base was during war times. Also, we've been talking about nicknames for the running back duo we have, but I'd like to see one for the offensive line we have, like Dallas had the Great Wall of Dallas. I was thinking the "Dead Sea" because they are dense making it extremely difficult for anything to make it through alive. They will drain the life out of you. Historically, the Dead Sea's most important role was as a barrier, blocking traffic to Judah from the east. So I think this fits our O-line and they are definitely good enough to get a group name! #TitanUp!!!
Jim: Hey Michael. Thanks for the email, and for the food for thought. Mount Othrys? The Dead Sea? Interesting. Ending on this one to give fans something to think about …
Have a great weekend everyone!