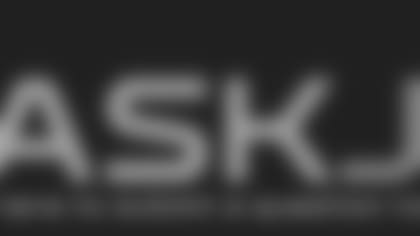 ](http://www.titansonline.com/news/ask-jim.html) The day everyone has been waiting for – the start of training camp – is now just two weeks away.

I get the sense fans are excited.

But let's not get too far ahead of ourselves. First, there's a mailbag to take care of.

Let's do this …

Dan Mondello from Largo, FL

Question: Long-time Houston Oilers fan -"Luv Ya Blue" days. I was living in Pittsburgh at the time in high school wearing my No 34 shirt...you can imagine! Fast forward to today, my wife and 2 girls - 9 and 13 -- are coming up to training camp the end of July. Super excited! Coming from No 22's home town- Largo Florida. I want to make the most of it as this is my first time in Nashville and we only have a couple days with me having to get back to work. When is the autograph schedule due out and how would you recommend us to spend our time so we get the most out of our short visit? Keep up the great work, Jim! Thanks!

Jim: Hey Dan. You're going to have a great time. Nashville is a happening place. I know you guys are going to hit training camp practices, and the team practices on Saturday and Sunday that weekend. The autograph schedule for the first week should be announced the week before camp starts, so be on the lookout. As for other things to do, you should definitely spend some time downtown on Broadway. I know there's a new double-decker, hop-on hop-off bus tour that would allow you to see a lot of sights. Hit the Country Music Hall of Fame if you like country music. The Opryland Hotel and Opry Mills mall are in the same area just outside of Nashville, and good places to spend time while staying cool. Your girls will like that, and you may need to reward them for dragging them to football practices in the heat. The Vanderbilt area with the Parthenon nearby is pretty cool, too. But I know the practices that weekend are from 2:15-4:30 each day so that's right in the middle of the day. Have a big time!

---

Chuck Logan from Mount Juliet, TN.

Question: Hey again Jim! As always kudos for all your insightful news and views of our team. What about Derrick Henry as our kick returner? He seems to see a hole make one cut and it's downhill north and south immediately. Of all the film clips I've seen of him he protects the ball, is a monster to bring down after he gets going for 10 yards. And I've never seen him caught from behind. A biased opinion on my part I'm sure but would like your take. Thanks Much For Your Time.

Jim: Hey Chuck. I certainly wouldn't want to get it Derrick Henry's way in the open field! I don't think he'll be in the mix as a returner, though. I think the new kickoff rule will cause teams to approach kickoffs differently. I'm expecting teams to try and kick the ball higher, and land it somewhere in the corners more often. Kind of like a pooch kick. With that in mind, Dexter McCluster could be in play even more for kicks, in addition to returning punts. And while Henry is a load, shiftier players could be better-suited to returns kicks with the new rules.
 

---

Don Wessels from Nashville, TN

Question: Hi Jim. I have been a loyal Titans fan and season ticket holder since they moved to Tennessee and played in Memphis. You are doing a great job with your coverage. My question: What is the status of Kevin Byard. Is he still not signed? If that is the case, what do you think the issue is? Everyone else has been signed for weeks. Have they found something that they are hesitant about? Just curious. Really eager for the start of the season. Keep up the great work. Don

Jim: *Hey Don. Appreciate the email. I know you sent this before the news broke yesterday, but I decided to leave it in so everyone would know: Byard has agreed to terms. It happened on Friday. He'll report with the rest of his teammates on July 29, and the first practice is set for July 30.
*
*
*

---

Luis Murra from Torreon, México

Question: Hi Jim, I'm maybe the biggest Titans fan in México. I have been at Nissan Stadium twice, one at Houston and one at Indy... It has been a really hard time especially with a lot of Steelers fans around. Everybody is talking about the new additions at RB, the doubts about the WR corps and the fight at the DBs positions. But what about Austin Johnson and Kevin Dodd? I know they are not expected to play as starters (right now) but do you see them both playing on 2nd or 3rd and long situations? Maybe talking about nickel formation? I´m asking this to you because it has been frustrating to see how many former 2nd and 3rd rounders are not starters or even they are not with the team because they never developed (Sankey, Hunter, Brown, Ayers, BWW, Gooden, Martin, D. Williams, Curran, Cook)... Arriba los Titanes!!!

Jim: Hey Luis. Hope all is well in Mexico! Those guys are going to help, not just in time, but this year. I've heard really good things about Johnson, and the team is optimistic about Dodd despite his injury. Keep in mind Dodd is recovering from foot surgery, so he's going to need to work himself into playing condition during training camp.


---

Joel Rohm from Yuba City, CA

Question: Hey Jim. This one is all over the place. First off, although there has been a lot of buzz surrounding Tajae Sharpe, I'm not exactly sold on him just yet, as the pads have yet to come on and he's not exactly physically imposing or a speedster by any means. And although much of this offseason progress has been credited to GM Jon Robinson I think "the real MVP" has been Amy Adams Strunk. She came in and made some huge changes. Bad coach, gone. Bad GM, gone. I personally think she is the best thing to happen to this franchise in a long time. Now to my question: What is your prediction on our floor/ceiling as far as wins and losses this season? I'm saying floor is 5-11 ceiling 10-6 and a division title. Oh yeah and one more thing, I think our best uniform combination is the dark blue jersey with dark blue pants hopefully we'll see more or it this year! Thanks Jim, TIAN UP

Jim: Hey Joel. Appreciate the question. Sharpe has looked good. He's a great route runner, and he's sure-handed. But like you said, he's going to have to prove himself in camp. And I expect some veterans to step up and challenge him. As for predictions, it's just so hard to say. So many games come down to the end, and it's just a matter of being able to make plays when it counts. I really believe if the team can find a way to win some tight games early, it could light a spark for a surprising season.


---

Braulio Cardenas from Saltillo, Mexico

Question: Hi Jim. Congratulations for the great work in keeping us informed on all about what is happening with the Titans. I'm a fan in México since 1976!!... Go Titans!!!!... Spoke very well of the first impressions of rookie Kevin Byard, and then hear little of him. How is his development? Best regards.

Jim: Dos preguntas from Mexico in the mailbag! Welcome. Byard has looked good. He's a playmaker on the field, and he's smart. And he's getting good advice from the veterans on the team helping him. He's definitely going to help on special teams, and potentially in the defense.

---


Dana Aberle from Fargo ND

Question: Looking at the Titans roster right now, they have 6 TE -- 3 of them are over the age of 30. How many do you think they keep on the 53-man roster, and do any of the younger guys stay on? Also, they brought in undrafted kicker Aldrick Rosas, any chance he beats out Succop? Thanks for all you do keeping me informed with Titans news way up here in the great north!

Jim: Hey Dana. After Delanie Walker, Craig Stevens and Anthony Fasano, I'm expecting the team to keep at least one more. Remember, last year the team kept five out of camp. Phillip Supernaw is currently in line to be the fourth, but there's going to be competition, and the Titans will continue to keep an eye on the waiver wire as well. As for Succop, I think he's safe.


---

Ralph Haase from Paris, Illinois

Question: First off, this is Swiftwolf (twitter name). I just cannot thank you enough for all your insight and knowledge you give me about the Titans. As a young boy in 1969, I wrote to all the NFL teams for a class project. The then Houston Oilers and Chicago Bears were the only teams that responded, thus becoming my favorite team. I have followed them both since then. But my first love was the Oilers. Been thru some rough seasons with them, and now with my Titans. But things are looking up. My question is: Do you think the Run and Shoot offense is a thing of the Past? Our team now does resemble those old Warren Moon led teams. This central Illinois boy once again thanks you for keeping me informed. Not a lot of Titan fans around here! But I represent us proudly. Thank you once again Mr.Wyatt!

Jim: Hey Ralph! Hope all is well. Yes, I see you on Twitter. Way to represent in Illinois! Those were some fun days in the Run and Shoot, but I really believe this team is being built to do a little more bruising of their opponents then those teams did. With DeMarco Murray and Derrick Henry, there's going to be some hammering, but plenty of weapons are definitely on board to let Marcus Mariota have a little fun!

---


Spencer Foote from Nashville, TN

Question: Hey Jim. Big fan of yours, and have been for years. My question for you is about the preseason and regular season schedule. I know there are usually deals where teams play each other for a number of years each preseason (we always played the Packers I remember), but is it just a coincidence with the divisional rotation that we are playing three of the four teams in the preseason and regular? More specifically, is it normal to play Oakland twice within a month? Not only that, we play them in our THIRD preseason game where starters play most, and then turn around and play them less than a month later? Obviously we've played division opponents twice in three weeks in recent years, but I wonder if the scheduling committee might have missed something here? At least put Oakland later on in the season, right? Thanks again for all your time and effort for the Titans. The darkest days are over! TITAN UP.

Jim: Hey Spencer. Appreciate it. Good observation by you about the schedule. It is odd, and I was surprised myself the way it worked out. But it's just the way it fell this year. It definitely makes things a little tricky, especially with Oakland. But I don't think you'll see either team giving much away in the preseason.


---

Devon Chester from Memphis, TN

Question: Hey Jim. I hope you are having a great summer and off season. My question is with Byron Bell going down will the Titans bring in Louis Vasquez to be the new guard or is the new guard already on the team and we just don't know it yet? As always you're doing a great job Jim and have a great summer.

Jim: Hey Devon. Appreciate it. There will be competition at guard, and right now I say it's a battle between Quinton Spain and Jeremiah Poutasi for the starting spot, with Sebastian Tretola trying to work his way into the mix. I think Brian Schwenke makes the team as a swing man, and he'll be in the competition as well. There's a chance the team could add here either with a waiver wire claim, but Vasquez has been on the market a long time now, which makes me wonder.

---


Timmy Rever from St. Joseph, Missouri

Question: Hello Jim. Thanks for doing the job you do and doing it well! I always look forward to Titans in Two with you and Amie (who I have a well-documented crush on). It was great to meet her at the pre-Draft party! I was nearly just excited to meet her and Mike Keith as I was DeMarco Murray, Marcus Mariota, and my childhood hero Keith Bulluck. What's wild is I've seen you multiple times (on New England sidelines, at Pre-Draft party on stairwell) but never could summon the courage to say hello. Next time! Funny story of how I became a Titans fan in '99, I was only 4 years old and only picked them as my team because Tennessee and Titans started with "T" just like Timmy! Crazy how things work out! It's 2016 and I'm still a fan, albeit a more diehard fan. I suppose I should stop rambling and get on with the question. Okay, so we've improved our roster, we have a new attitude, we have a GM who isn't afraid to do what he wants, and we have a QB able to put it all together. I've heard were a Cinderella candidate, but how far does that go? 10 wins? Wildcard? Division? How far do you believe this team can go IF you had to put a number on it pre-training camp?
BONUS QUESTION: I assume you'll be coming up to my neck of the woods in Kansas City for the cold, cold game on December 18th. There truly is no stadium and no fans like that at Arrowhead. If I show up early enough, could I meet you on the sidelines from the front row to finally say hello and get a handshake and picture? It'd be awesome! Thanks for everything Jim! #TitanUP

Jim: Hey Timmy. Appreciate the email, and I'll tell Amie hello for you. She was just in Kansas City recently, hanging out with some folks from St. Joseph. As for the Titans, I think this team is capable of surprising a lot of people this year, but so much depends on health and making plays at crunch time. As for saying hello, I'd be disappointed if you didn't! I'll be there in K.C. I always go on the field during pre-game, so give me a shout. Although it sounds like you might be locked in on Amie. :)

Have a great weekend everyone!