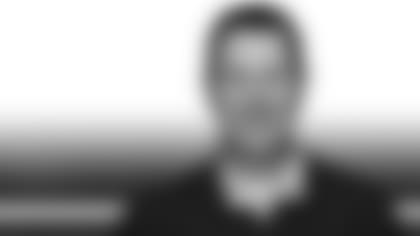 ](http://www.titansonline.com/news/ask-jim.html)

NASHVILLE, Tenn. – Are you ready for some (Monday night) football?
But first, let's knock out this mailbag.
These questions continue to pour in from all over the map, and I appreciate it.
Jamie Konitzer from Manitowoc, Wisconsin
Question: Hey Jim. What a difference two weeks make in the NFL.  At 2-1, I was stoked about the way this team looked and only two weeks later, I'm trying to find answers. I'm tired of Mike Mularkey telling us that they are going to be smart about these injuries. It appears that Marcus Mariota and Corey Davis are getting the baby treatment. If we continue to have this attitude, our season will be over even before it had a chance to begin. This isn't the MLB or NBA! EVERY GAME IS HUGE! It's time to tell these guys to strap it on and get out there!!
Jim: Hey Jamie. I understand your frustration. But I can assure you the team hasn't been giving anyone the "baby treatment." These guys want to play, and the team wants them to play. When they're good enough physically, they'll return. But bringing them back too soon could set them back for a long, long time. Hamstring injuries are tricky. All muscle injuries are tough to deal with. The late, great Steve McNair played through rib injuries, sternum injuries, turf toe and much more, but it was a calf strain that gave him the most trouble, aside from his back. When those guys are healed, they'll return. I think everyone wants to make sure they're around for November, December, and hopefully beyond.
---
Don Erickson from Missoula, Montana
Question: Hey Jim. I've been a fan since the Earl Cambell days. Always loved a good running back and we have been lucky to have some great ones on the team. We have two of the best in the league right now. But I'm curious why I haven't seen any plays with both (DeMarco Murray and Derrick Henry) in at the same time? It seems it would be harder for defenses to stop the ground game if they had to account for both of them at the same time. Any thoughts?
Jim: Hey Don. Well, it's happened some, but not a whole lot. I think you'll see it on occasion moving forward as well. The problem with having both of them out there at the same time is you're losing a blocker, or a target to pull defenders out of the box.
---
Clark Reynolds from Eagle River, Alaska
Question: Hey Jim. I've never been to a Titans vs Colts game but I presume you have. Is there a difference in the locker room, stands compared to other games? I say this because of all the continual losses to the Colts.
Jim: Hey Clark. Hope things are well in Alaska. I'm guessing this was written tongue and cheek. I have been to every Titans-Colts game over the years, from Day One as Titans and the days of the RCA Dome, before Lucas Oil Stadium. Has nothing to do with the locker room or stands, it's all about what's happened on the field. The Colts have won a lot of them in recent years because they've been better, and they've won others because the Titans either didn't finish, or show up with the right mindset to win. The team wants this to change on Monday night, of course.
---
Mr. O Titan from Bay Area, California
Question: Jim- I'll cut to the chase. What are we doing at the backup qb position? Our GM and coaches say we want to field the best possible team and that trades, etc , everything is open. We don't seem to be following our directive. Sure Matt Cassel has invaluable experience and I'm sure would be a fine coach but lack of mobility kills this offense. If we are going to go with him in Marcus' absence then the play calls have to change. What gives? Are there better options available out there?
Jim: Hey Mr. O. Plan A is and always has been Marcus Mariota. His injury is short term, and that's why the Titans signed Brandon Weeden as the No.3 after also working out on Matt Barkley, Matt McGloin and T.J. Yates. Those were the options the GM and head coach were interested in. Cassel has experience, and the team remains confident in him as the No.2 QB if Mariota can't play. Was he great against the Dolphins? No. I think he'd tell you he's had better days. He was sacked six times, and the offense never got on track. But players have to be better around him. If not for some shaky calls, I think Cassel would've guided the Titans to a win in Miami. It didn't happen, so now everyone has to get better vs. the Colts.
---
Scott Arnold from Columbia, Tennessee
Question: Jim, you do a great job of informing and understanding the fans of the Titans. Thank you for that effort.
My 2 part question stems around the seemingly large number of hamstring injuries we have seen this year including those to Corey Davis, Marcus Mariota, Demarco Murray, Jonathan Cyprien, etc. Has the organization looked into the root cause and has the organization considered a change in exercise, stretching, diet and recovery? We are losing a large number of players to this injury that we obviously need. "Titan Up" is a great slogan. We just need to stop "tightening up".
Jim: Hey Scott. I appreciate it. I hear ya on the hamstring injuries. Mularkey said the team isn't doing anything different from previous seasons, when they didn't have issues. Guys have been hydrating, and are good on conditioning. This is just me, but thinking Davis missing so much time this offseason while recovering from his foot injury probably didn't help his cause. The same could probably be said for Mariota, who got a late start while recovering from his injury. It doesn't explain all of them, but it's on my mind. Definitely need for the trend to end.
---
Nick Stine from Shippensburg, Pennsylvania
Question: Hey Jim. Love that you do this for the fans!! My question is kind of a 2 part question. So with the Defensive backs getting torched against Houston, what's the game plan going forward with these guys? Will Logan Ryan cover the number 1 receiver more now and put Jackson in the slot? Last thing is do you think that Jon Robinson will look to bring in help at the position through a trade before the deadline?
Oh and one more thing. I know in the off-season the team was focused on playing better in divisional games but again against Houston didn't look like it. Was that game just a fluke?
Jim: Hey Nick. It was definitely ugly in Houston. The secondary showed great improvement vs. Miami. Mularkey and DC Dick LeBeau have discussed potentially matching up corners vs receivers, but it's very much "to be determined" and would probably be done on a week to week basis. As for the division games, it's now 1-1. A big one on Monday night, which would get the team to 2-1 in the AFC South with two of the three played on the road.
---
Leandro Betbeze from Buenos Aires, Argentina
Question: Hola Jim, tu que ves y conoces toda la plantilla de nuestros Titans. No existe un Mariscal de campo mejor que Cassel? El es realmente nuestra mejor opcion para remplazar a Mariota? Como quedan los suplentes de Cassel que no juegan despues de terrible actuacion en este partido y medio que le toco actuar. Son muy jovenes sin experiencia o son veteranos a los cuales hay que licenciar por que si no superan a Cessel realmente no estan a la altuta de nuestro equipo Para mi el coach se equivoca al no apostar por otro, si realizas las mismas cosas, porque piensas esperar resultados diferentes? Gracias por todo.
Jim: *Hola Leandro. Gracias por la pregunta. Matt Cassel sigue siendo el Quarter back número dos, y jugará si Marcus mariota no puede ir. Él tiene que jugar mejor, seguro, pero los jugadores van a tener que jugar mejor a su alrededor, también. Gracias por la pregunta y cuídate. *
---
Rob Smith from Aiea, Hawaii
Question: Hey Jim, Hope all is well with you!  Thank you for keeping us up to date on everything Titan!
My question is regarding Taywan Taylor. He seemed liked he picked up things pretty well in the off season and preseason.  The coaching staff threw a lot his way and he seemed to eat it all up.  Why is he not being used more in the regular season other than sweeps, reverses, and simple routes here and there?  I assume he's more dynamic then Eric Decker and has speed to get open or at least have some separation on the outside.  Am I missing something here?  With CD84 out, why not give him more opportunity to get some plays in?  Real game experience now would really benefit the team once Davis plays I would think.
Thank you Jim and looking forward to reading and watching your segments all season!
Jim: Hey Rob. I appreciate you taking the time. Taywan has picked things up well, and he's in good standing. Coaches have worked him in, and are trying to get him involved. Taywan played 32 snaps against the Dolphins, and he has seen his play-time increase. I'm with you in thinking he might get more chances, but it hasn't worked out that way yet. They've just relied on others in the passing game more. But I'm still convinced he's going to be a big-time playmaker in the future.
---
James Cox from Nashville, Tennessee
Question: On the Matt Cassel fumble why weren't the Miami players flagged for hitting the QB in the head his helmet was knocked off and he had to be tested for concussion just asking?
Jim: Hey James. I remember the play well, and actually wondered the same thing myself. I think Kiko Alonzo got hit with his helmet, on the shoulder pads and just under Cassel's facemask. It was close, but I thought it was a clean hit. As for the rest of that play, from the fumble call to the way officials handled it, now that was bad.
---
James Ellison from Nashville, Tennessee
Question: Hey Jim, die hard Titan fan here. As many other die-hard fans, the QB situation and a few defensive positions are very frustrating. What are your thoughts on us picking a QB in the draft such as J. Rosen or L. Jackson, or even going after Jimmy Garoppolo or Teddy Bridgewater in Free Agency?
Jim: *Hey James. Thanks for the question. I know Jon Robinson will start thinking about questions like this in the offseason. My thinking:  Mariota is the quarterback of the future, so I can't see an early pick being used at the position. Will the team bring in a different No.2 next year? Well, I know Cassel signed a one-year deal and he's not getting any younger. I'm not sure what his plans are moving forward. So we'll have to see how this one plays out. *
---
Mike Chapman from Gulfport, Mississippi
Question: Hey Jim. I hate to say this after our loss at Miami, but I think our offense lacks imagination and is way too predictable.  I want to point out that when Tony Romo was the color man weeks back, he called our offensive plays before we ran them with uncanny accuracy.  For those of us watching the game, and enduring his accuracy, it was maddening and frustrating. I gave the benefit of the doubt to our offense and OC at the time, but since then our offensive production, particularly during the first two quarters, has continued to be abysmal.  So, Jim, do you suspect we, as an offensive unit, telegraph our playcalling to savvy DC's? Another indicator is our low third down conversion rate. As a fan, how can we improve these game situations?
Jim: Hey Mike. Well, getting Mariota back – hopefully for Monday night -- is going to help. I'll say this about Romo: He's correctly predicted play calls in a lot of games I've watched. Against Seattle, I saw a lot of unique play calls that were executed well. When the offense got rolling against Jacksonville, same thing. The Titans need to execute better and keep from falling behind. The hope is they can be successful and wear down teams even when the defense suspects what's coming. That's what good teams do.
A look back at the Titans over the years on Monday Night Football. (Photos: AP, Donn Jones)