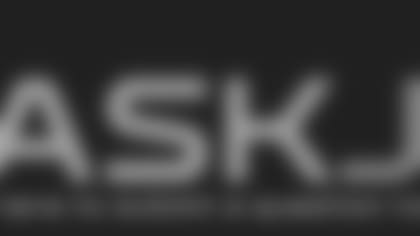 ](http://www.titansonline.com/news/ask-jim.html)
The NFL season, well, it's just heating up.
I voted to get this mailbag up and going. Picked just five questions because I was running out of time during a crazy busy week.
Let's make 'em count. Here we go…
Kenny Gore from Horse Cave, KY
Question: Jim, I have to ask...... What is wrong with Titans fans these days!! I see far too many fans downing Marcus Mariota for his play. IMO the kid has been remarkable!! Are they forgetting he has barely played a full rookie season. Are they forgetting he has thrown MULTIPLE TDs in MULTIPLE games with just barely over a full season under his belt? Have they forgotten that he is learning his 3rd offensive system in less that a full season (Whis, Mularkey-Whis Hybrid, & now full on Mularkey)? ..... Better still HAVE THEY FORGOTTEN WHAT THIS TEAM HAS HAD AT QB FOR THE PAST DECADE!!!!
Marcus has made some bone-headed mistakes with ball security. ALL YOUNG-ROOKIE QBs do it! ALL!! I absolutely LOVE Marcus!! He is a thrill to watch!! He is a threat running & has proven that he can carry this team passing as well. Last week was a bad game for him. However, I feel the defense put too much on the young signal caller. The defense failed to stop much of ANYTHING. This forced Marcus to take some risks in order to attempt to keep pace scoring. IMO he did remarkably well for the weapons he has. On the fumble; yes he needs to tuck it away better. However, he was tackled around the neck. It was border-line a Horse Collar Tackle IMO.
I REALLY feel the officials missed SEVERAL calls in this game that changed the outcome of the game. I seriously question the intentions & credibility of the officials in this game. There were OBVIOUS holds against SD that were not called. Brian Orakpo was continually held. It was not ticky-tack holds, OBVIOUS holds. I do not remember one being called. Several other big plays were HORRIBLY officiated as well. Overall I think fans are being WAY too judgmental & harsh on Marcus. He has some growing to do; no doubt. However, he should be allotted the appropriate amount of time to do so IMO. Marcus is far & away the best QB we have had since Steve McNair. People would do well to remember what life was like with Mettenberger starting!!!
Keep up the great work informing us fans Jim & overlook my game-day tweets......I love my Titans & get a bit too excited-anxious on game day!! I know I flood out the frustration on Sundays!!! LOL
Jim: Hey Kenny. I appreciate the email. Going to let your mini-rant keeps folks entertained here. :)
---
Bryan T from South Carolina
Question: Hope this question reaches in you good spirits. I swear I meant to ask this question last week prior to Derrick Henry's warm up injury and Antonio Andrews being called up. But I was curious as to how Andrews was looking in practice even though he was behind DeMarco Murray and Henry. I'm guessing now you're getting more looks with the coaching staff putting Henry to the side and seeing Andrews getting more touches in practice now.
Also, I think I along with a few other Titan fans are starting to not look at WR as a glaring need now as we once did with Rishard Matthews coming into his role and having Kendall Wright and Delanie Walker still. But do you see the Titans using the first 2 first round picks on DBs and the first 3rd round pick for a WR?
Thanks Jim and keep styling with those sports coats!
Jim: Hey Bryan. I appreciate the email, and for recognizing the sports coats! First, Andrews has looked good. But he's not getting a lot of reps in practices because of Murray and Henry. I was impressed with how he ran on his two carries after getting thrown in the mix just before the game. As for the draft needs, I still think those are positions that will be addressed in the draft, possibly early. But that's a Jon Robinson call, and the GM steered clear of those questions when asked on local radio here on Friday.
---
Joscha Viertauer from Vienna, Austria
Question: Hey Jim! I have to thank you for your previous answers back in off-season. I'll have a few questions for the upcoming game. Will Derrick Henry be ready against Green Bay?
In the game against the Chargers I was very impressed how good the no-huddle offense worked out and how comfortable Mariota was directing the offense. Yes we abandoned the running game a little bit - but it was working and we started the running attack before the opposing defense could settle down on us. Could we see something similar against the Packers?
What is the feeling right now at the home games? Because I'm starting my quest on Thursday to get to Nashville - hopefully it'll all work out and I'm in town on Saturday! Look out for my sign #5300miles.
Are there any open practices or any opportunity to meet players from 12th November to the upcoming week? Any recommendation for a first time in Nashville? Looking for seeing my Titans for the first time! Thanks as always for your time!
Jim: Hey Joscha. Thanks for the email. For starters, yes, it looks like Henry is a go for Green Bay game. He said yesterday he feels good, and coach Mike Mularkey declared him ready. As for the no-huddle, we've seen it sprinkled in and I think it will continue to be a part of the plan. Oh man, sounds like you have a great trip planned. Will be in the lookout. Practices are closed this time a year, but get to the game early and get down low. Maybe you can get someone's attention in pregame. As for Nashville, you're going to love it. Make sure you hang out downtown. The scene is great on Broadway, whether you like country music or not. Have fun! And give me a shout.
---
Ruben Williams from Sulligent, Alabama
Question: Why is Rashad Johnson out right now? When is he expected back? Love our home town son.
Jim: Hey Ruben. Rashad's been out with a neck injury. He practiced all week and should be good to go Sunday, however.
---
Asa Fitzpatrick from Lutz, Florida
Question: Hello, Jim! I am the boy from Tampa, Florida that flew up to see the Thursday Night game against the Jags! I met you and Amie on the sidelines before the game! Do you remember me? Anyway, I have two questions for you. First, Marcus has been on a hot streak as of late, what do you think is causing it? Do you think he's just found his rhythm or is it the fact that he has more weapons around him? What's your thoughts? Second, the Titans are right in the thick of things in the AFC South. What do you think the chances are that we make the playoffs this year? Thanks, Jim for all you do! Keep up the good work!
Jim: Hey Asa. It was great to meet you and your father. What a great dad, taking all his sons on sports trips. You picked a good one. Marcus has been good (except for the turnovers). I think he's in a good rhythm with his receivers, and really settling in with the offense. And he's just going to keep getting better. The Titans are in the thick of things in the AFC South, but they need to keep winning. Some big games on the horizon, beginning with Sunday's game against the Packers. With Indianapolis, Houston and Jacksonville on the second half of the schedule, the team has a chance to do some damage to their other AFC South foes along the way as well. Have a good one!
Have a great weekend everyone!
TitansOnline.com looks back at the all-time series between the Tennessee Titans and Green Bay Packers. (AP Photos)