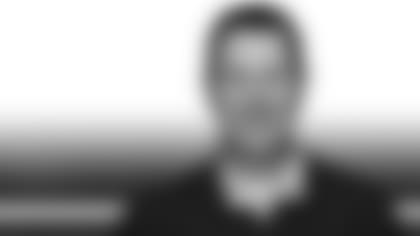 ](http://www.titansonline.com/news/ask-jim.html)

NASHVILLE, Tenn. –** Welcome to Week Five.
Time is flying by, huh? A quarter of the season is over, and we're into October.
And we're also kicking off another mailbag. Let's do this…
Asa Fitzpatrick from Lutz, Florida
Question: Hey Jim. The Titans play the Dolphins in Miami this week and I am going to be watching from the stands! I can't wait. I have a few questions though:
1). How has it been in the locker room? Are the players holding their head up high or are they still disappointed about the Texans game?
2). I thought we would see Corey Davis back faster than this. When is his projected return date?
Jim: Hey Asa. The locker room has been good. Players have put the Texans game behind them. Titans DC Dick LeBeau said this week: "That's not us, and we're going to prove that's not us." I think there needs to be a mixture of having it sting, and letting go. Guys were embarrassed, no doubt. But it's one game. Take care of business on Sunday in Miami and 3-2 is a good start. As for Davis, he's making progress but there's no set date. He hasn't started running, and until that happens it's hard to put a timetable on it.
---
Gabriel Martinez from Denver, Colorado
Question: Hola Jim. Coming off the ugly loss to Houston, I'm excited to see how the team bounces back! 2-2 through those 4 games isn't a bad mark, considering teams like the Pats and Raiders (have also lost 2 games). Anyways, when I read about the Brandon Weeden signing it left me scratching my head. First of all, he's not proven anything in the NFL winning a grand total of 6 games. I get that we have Cassel but why not bring up a practice squad guy as an emergency if Cassel goes down? Or better yet what about a guy like Kaepernick or RGIII? Maybe the Titans will cut Weeden once Mariota is 100%. I just don't understand the signing considering the talent still out there. Weeden hasn't thrown a pass since 2015. Why not Kaep?
Jim: Hey Gabriel. I got a lot of Kaepernick questions on Twitter. The reality it Weeden is Plan C. Plan A is Mariota, Plan B is Cassel and Plan C is the guy signed this week. Weeden was signed because of his familiarity with the offense. It's close to what he ran in Dallas, so he could pick it up quickly and be ready to roll. To be honest, I was surprised there was so much chatter about a guy the team hopes never plays.
---
James Gordon from Franklin, Tennessee
Question: Hi Jim, it seems that we always start slow on offense. Why do you think that is? My initial thought is that we focus on establishing the run and teams are expecting that and stack the box. So we run and then run again for short gains and then we find ourselves in a predictable situation to throw on 3rd and long when teams can focus on stopping the pass and we have to punt. I think we should come out throwing and loosen the defense up first much like how the Patriots start games. I have the confidence that Marcus can be successful with this approach and maybe we can get out to faster starts. The slow starts haven't hurt us yet but I'm worried that we will start out down 14 and then can't establish the run and control the game.
Jim: What's up James? I can't explain why on the slow starts, but I know something that would help: Converting third downs in the first quarter. The Titans have gone three-and-out too many times of late, and that's caused the offense to get out of sync, and caused the defense to get worn out. Getting the run game early is key, but teams are stacking the box for sure. It's going to have to be a mix of run and pass to work.
---
Morgan Reynolds from Melbourne, Victoria, Australia
Question: Hi Jim. Saw my first and only NFL game back in 2012, with the Titans hosting the Texans at Nissan Stadium. I was visiting Nashville, and fell in love with the city, the people and the Titans. Yes, we (I say we now) lost, but I just loved everything about the experience. Can you help a novice but learning NFL fan, a passionate but sometimes perplexed Titan fan (waking up at 4am to watch most games is hard) out with a reality check after the most recent game? Over here in Australia, it is common for our football teams to be trounced, and bounce back the next week. With American football, I am still learning so much of the depth and complexity, and am worried that with Mariota out, we might not have the successful season we had hoped for. Can you shine a positive light on the next few games? Cheers.
Jim: Hey Morgan. I'm glad you liked the city -- my hometown – and the team. Well, teams aren't supposed to get trounced like what happened on Sunday, I can tell you that. That better be a one-time thing, huh? That ranks up there among the uglier losses I've witnessed (thinking of a 59-0 at New England, and a 55-7 in Green Bay). Mariota's injury is short term, so that's good news. Some big games are on the horizon, starting with Miami. The Titans won there last year with a strong running game. Indy is after that, and the Titans definitely owe the Colts for years past. The season is still young. The Titans started 1-3 last year and finished 9-7. It's time to get rolling. G'day mate!
---
Joe Jennings from Santa Fe, Tennessee
Question: I have two questions: One, I am not superstitious but I'm starting to think I should be why do we continue to wear white jerseys when out record is so horrible? Two, the record number two I'm a fan of the Exotic Smash Mouth but when you're down 21 to nothing you need to throw actually. I have 3 questions: What happened to DeMarco Murray being thrown 2 out of the backfield
Jim: Hey Joe. The good news is the Titans will be wearing light blue in Sunday. As for running when behind, the Titans threw it around in Houston of that's what you're referring too, and it wasn't pretty with Mariota out. DeMarco is still a big weapon out of the backfield, but you're right – his numbers are down at the ¼ mark compared to a year ago when it comes to catching passes. But I'm sure he'll be used more catching the ball out of the backfield moving forward.
---
Scott Taylor from Dayton, Ohio
Question: Hey Jim I enjoy reading your columns and really appreciate your input about the Titans. I gotta say WOW what a butt kicking they took. I don't know what else to say big time breakdown all around I don't even know where or what question to ask I can't remember if the Titans have ever lost by that much in the time I have been watching Oilers & Titans history but enough of the bad. Just hope Marcus #8 gets better before the Miami game and I truly hope we never lose by that much again I believe in the coaches and players that they will learn a lot from this and possibly pull of enough wins to get to the playoffs. Now to my question why in training camp we kept hearing about T.Taylor #13 how he ran great rts & had good chemistry with M.Mariota #8 but he's not being thrown to very much Question #2 And I'm at a loss as to why they go away from the run game so soon when things get tuff and they fall behind they did it in wks 1 and they lost they stay with it in wks # 2 & 3 and they won I thank you in advance for your answer and again I look forward to your mailbox & stories tell the team we fans believe in them and GO TITANS
Jim: Hey Scott. Yes, that was ugly for sure. There really isn't a lot more to say about that one. Keep your fingers crossed on Mariota – he's questionable. As for Taylor, he's getting more playing time each week, and I think he could be a factor moving forward. Believe me, he's looked good in practices and he'll make some plays, especially with Davis still out. Lastly, the run game got on a roll against Jacksonville and Seattle, but when you fall down 21-zip and trail by several scores most the game, it pretty much changed the game and made running it a bad idea at Houston. Have a good one, and don't be afraid to use periods from time to time! :)
---
Davis Garcia from El Paso, Texas
Question: Not to get in panic mode but, shouldn't the offense be more diversified, trick plays, screens, etc. Seems like defenses are content with stacking the box. I understand they are a run first offense, but why not change it around, pass on run downs and visa versa? Also, what's up with the defense? Why wasn't Adoree' Jackson given more help, clearly he is struggling.
Jim: Hey Davis. I think there's been a pretty good mix with the play calls. It's funny, O.C. Terry Robiskie looked like a genius during the Seattle game, and folks are after him after the Houston game. But that's life in the NFL. The defense, well, it was bad vs. the Texans -- there's no getting around it. Jackson is going to keep getting better, though. He's a talented guy just four games into his career.
---
Mario Bradford from Indianapolis, Indiana
Question: My largest concern this season was definitely our secondary and our defense.  Do we need to continually rebuild this section of the team in next year's Free Agency and the Draft?  I just think if we had an Elite defense like the Jags and the Texans we will be able to contend, I don't believe we will get over the hump until this is fix.  What's your opinion?
Jim: Hey Mario. Well, it took on a different look this offseason with Jackson (first round draft pick), Logan Ryan (free agency) and Johnathan Cyprien (free agency). Unfortunately Cyprien has been hurt. Kevin Byard is in just his second year. Will it be addressed further moving forward? I'd say probably so. But it's not like the team has stayed status quo in the secondary.
---
Bill from Spokane, Washington
Question: Mr. Wyatt. The AFC South is anybody's division to win.  The Titans have three weak teams coming up, then the bye week.  I say let's shut down Corey Davis, Marcus Mariota, Jonathan Cyprien and DeMarco Murray until after the bye. Then come back full strength for the second half of the season.  Your thoughts?
Jim: Hey Bill. Well, they're not shutting Murray down. The team is hoping to get Mariota back ASAP (he's a game-time decision for Sunday), and the same goes for Davis and Cyprien, who is still recovering from his hamstring injury and still needs time. It makes no sense to "shut them down." To steal a line from Herm Edwards: You play to win the game! Sit all those guys and go 0-3 before the bye and the team would be 2-5. Not ideal.
---
Darin Finkelsyein from Chatham, New Jersey
Question: Hi Jim. In spite of last week's blowout the Titans overall record is exactly where I thought it would be after four games. With that being said, the slow starts are troubling.  Last week the Titans won the coin toss and elected to receive.  Personally I would always vote to receive in the second half.  Better to have an understanding of the flow of the game.  Do you agree that given the option it would be better to receive in the second half?
Jim: Hey Darin. I get your theory. Taking the ball first and scoring out of the gate is great, and it sets the tone. Keep in mind the early plays are scripted, and coaches go in thinking they are going to work. I understand where you're coming from, though, and have seen Mike Mularkey and many other coaches take that approach. It's really a feel thing for the coach.
---
Mike Temple from Birmingham, Alabama
Question: Hey Jim.  We've all been very impressed with Jon Robinson's work rebuilding our lineup in a very short period of time!  But one concern I have is that we ended last season knowing our Defense really needed to strengthen its pass defense, but after giving up an incredible 57 points to a rookie QB, the Titans are currently 28th in the league in passing yards allowed and 30th in total points allowed.  We're only at the quarter point of the season, but do you see any reason for an improved pass defense over the remaining 3 quarters of the season or will we likely have to wait until next offseason to address this nagging weakness.  Thanks for the great coverage and go Titans!
Jim: Hey Mike. Well, the Titans are actually 29th in pass defense. It's not where you want to be, of course, but this is a unit with plenty of potential. As I mentioned to Mario earlier, it's not like the Titans ignored the secondary in the offseason. A lot of new faces were brought in. Guys are going to have to play better, and if they don't, there's no doubt it will continue to be addressed. But I fully expect the play to improve as guys get more experience, and get used to playing alongside one another in the defense.
Have a great weekend everyone!