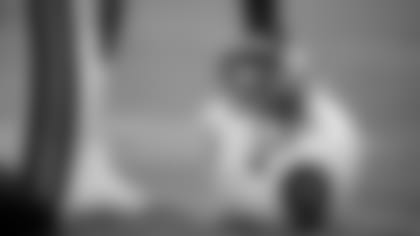 ](http://www.titansonline.com/news/ask-jim.html)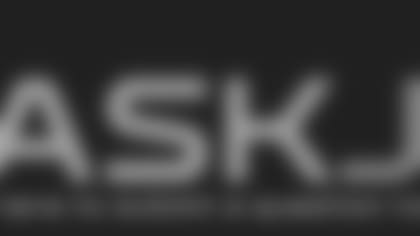 ](http://www.titansonline.com/news/ask-jim.html)
NASHVILLE, Tenn. – One preseason game down, three to go.
It's back to the field for the Titans today at Nissan Stadium, where they'll face the Panthers.
Let's knock out this mailbag first…
Jeff Neal from Murfreesboro, Tennessee
Question: Hey Jim. I watched the Titans game last Saturday and they looked terrible. Offensively nothing, defensively pretty good only allowed seven points. But they gave up eight sacks and turned it over three times. I know that Marcus Mariota was not going to play much but to lose to a team that in the NFL power ratings was at the very bottom at number 32 has to do something for the team's confidence. Two television anchors say not to worry about it. It is preseason, and one of them mentioned the Detroit Lions one year going 4-0 in preseason and going 0-16 during season. To me they should have killed the Jets they are the worst team in the league preseason or no? What do you think? If the Titans had won the media would have been going crazy about them.
Jim: *Hey Jeff. I'm not going to deny it – last week's performance was ugly, especially on offense. But you have to keep it in perspective. Mariota played nine snaps. DeMarco Murray didn't play. The starters played roughly a quarter. The team has 90 players right now, and half will be dressed out on opening day. Yes, everyone wanted things to look better, and for the guys in Titans uniforms to play better. That's the case every game, and it will be today. But let's be honest: I don't think anyone is going to be "going crazy" or throwing any parades after preseason wins.  *
---
Brian Roos from Oakdale, California.
Question: Hey Jim, love your Q & A!  Not a question, but a request. I want to suggest that we give Marcus Mariota a new, fitting, nickname. How about "THE HAWAIIAN BREEZE"! #thehawaiianbreeze #hawaiianbreeze. I'm a diehard TITANS FAN, out here in California, and I can't wait to see what this year holds! I'm a firm believer in quality people, and great leadership, and the TITANS have all of this going for them. Super job in sticking with Coach Mularkey, picking up Jon Robinson and Dick LeBeau!
Jim: Hey Brian. Thanks for the email. We'll see if it sticks!
---
Dennis Pfeifer from Lake Havasu City, Arizona
Question: I'm really impressed with the free agents that JR and Mularkey have brought in to compete for spots on the roster. They brought in special team players, they signed Eric Decker which I thought was a great addition and they have some good free agents making a lot of quality choices when upgrading the team. I'm really impressed with every aspect of what JR has done with the direction he has taken this team. Also of the three WR's taken in the first round Corey Davis is the only one standing as the other two are injured being out maybe for the year or on the pup list. Ok I have two questions. Corey Davis says he expects to be a starter when the season opens so do you think that is realistic and how good of condition is Kevin Dodd in to be a full time player?
Jim: Hey Dennis. Davis wants to be out there, and he's making progress. Mularkey said he'd like to see him play in the preseason, but they're not going to risk it. It really depends on how he does in his rehab, and return. So far, he hasn't done anything in practices since the injury earlier this month. As for Dodd, he took a big positive step last week. I thought he played well, and he's only going to get better. He played in 37 snaps, which was big. The thing about Dodd is he doesn't have to be a full-time player with Brian Orakpo and Derrick Morgan around. Coaches are counting on him adding to the rush, and keeping everyone fresh.
---
Eric King from New Albany, Mississippi
Question: What's up Big Jim? Man am I pumped for this season but first I want to pray ALL NFL players remain healthy and playing at a high level because when we kill it in the Win column I want no excuse lol. Good luck all 32. But my question is am I wrong because me personally I don't want to see Adoree' Jackson play on offense. Some ST maybe, but with the struggles we've had at corner I just feel that's where all his efforts should be focused. Sims stepped up late last season, B. McCain & Kalan Reed made plays and with the addition of Logan Ryan I see us putting "flight restrictions" on our opponents passing game. Just my opinion tho...what's yours? #TitanUp!
Jim: What's up Eric? I hear ya on Adoree, and I think coaches subscribe to your theory. They're going to let him get comfortable on defense before throwing him into the offense. But he's going to be hard to keep off special teams as well. The guy is explosive, and he's proven it in practices and a scrimmage.
---
Ethan Medley from Kingsport, Tennessee
Question: Hey Jim. I think we all love your insight on the Titans. I think what we all want to know is:
Any chance we get a sequel to "Tales From the Titans Sideline"? It was a fantastic read and a lot has transpired since 2004. I am positive there are some tales about Taylor Lewan we all need to hear.
Jim: *Hey Ethan. Thanks for remembering. Man, that book was fun to do. So many great players in that era, and with Steve McNair on the cover, coming out of the tunnel, it brings back memories when I see it in my bookcase. Maybe one day I'll dive into a Part 2! And yes, Lewan might need his own chapter. *
---
James Williams from Hermitage, Tennessee
Question: If Marcus Mariota is hurt, would we want Alex Tanney for our QB? I don't think so.
Jim: I understand where you're coming from James. It wasn't a great performance by Tanney last week. But he had guys in his face all night, and was sacked seven times. Tanney has looked much better in practices and in prior showings, so you need to consider the big picture. The reality is Matt Cassel is the team's back-up. He didn't play last week, but he's expected to play in the preseason and I'll be surprised if he's not the No.2 QB this fall.
---
Anthony Palmieri from Wall, New Jersey
Question: Hi Jim. I was wondering if you could tell me a little about how Kalan Reed is doing and in your opinion what are his chances of making the final roster this year??
Jim: Well, Anthony, Kalan played really well in the preseason opener. He was around the ball, and made plays. Pro Football Focus had him listed as one of the highest graded players in last weekend's preseason games. He's had a really good camp. I think he has a shot to stick because of his versatility. He can play cornerback or safety, and he can help on special teams. He needs to keep in going to stay in the chase. Kalan missed practice on Thursday, but the head coach said it's nothing serious. Hopefully he won't miss much, if any, time.
---
Ray House from Honolulu, Hawaii
Question: Jim, always enjoy reading the commentary between you and fans. A couple less sexy guys not talked about much are Corey Levin and Brad Seaton. I have read where Corey Levin is working at Center, rather than the FA we signed, Tim Lelito. How have these guys looked in camp? Also curious how Brad Seaton has looked, and whether he has been used at G too. With Tretola gone, I could see one or even both these guys making it onto our roster.  Thanks, Jim!
Jim: Hey Ryan. I'm not sure of Corey and Brad would take offense to being called "less sexy guys" but I get where you're coming from. I think both guys are improving, and in the mix. The Titans worked Josh Kline some at center with the early group against the Jets, but Levin is getting reps. He had family in East Rutherford at the game holding signs, wish him a happy birthday. He played 27 snaps in all. Seaton is a big man battling as well. He played 11 snaps vs the Jets. I noticed he helped open up a big hole on an Akeem Judd touchdown run in practice this week.
---
Mark Jackson from Nashville, Tennessee
Question: Part question, part request. When I played offensive line in high school we took pride in, and had fun calling ourselves the "hoggies" or "hogs."  It has become wildly apparent that this o line group that the Titans has is special - they seem to have more fun together than any other position group in the NFL, and they were also one of the most dominating lines last year. Does this group have a nickname that they, or the team refers to them as?  If not, can we go ahead and put in an order for one? #TwoTonedTon? #BlueCrush? #CatfishandBeer???
Jim: Well Mark, I've heard a few, but not sure anything has really stuck. Leaving this in here to see if the fan base likes any of them. I can hear it now: #thehawaiianbreeze lines up behind #CatfishandBeer …
Have a great weekend everyone! See ya at Nissan Stadium!
The Titans practice against the Carolina Panthers on Day 20 of the team's training camp at Saint Thomas Sports Park. (Photos: Donn Jones Photography, Gary Glenn)