Titans USA Football Youth Football Coaches Clinic Set for June 4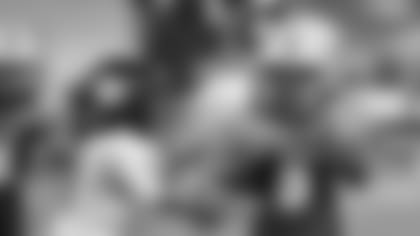 The Titans place an important emphasis on youth football throughout Tennessee.
NASHVILLE, Tenn. --** USA Football's 4th Annual State Youth Forum was held April 30th at Nashville's Downtown YMCA.  Deno Campbell, Mid Atlantic Regional Manager for USA Football, conducted the forum which was hosted by the Titans.

A highlight of the forum was the formation of Tennessee's Youth Football State Association.  Long a hotbed for youth football, administrators have never acted to form a state association until it was voted in at the recent forum.  More news regarding the formation of the association will be forthcoming.

Other topics discussed included many administrative issues regarding the ever-growing popularity of youth football, the importance of proper coaching techniques, how to certify those coaches as well as the constant discussions regarding player safety.

Campbell also introduced the USA Football's "MyCoach and MyPlayer" online database systems which allows communication between coaches and players about practice drills, game times, game film, messages to players/families from their coaches and so much more.

TITANS USA FOOTBALL YOUTH COACHES CLINIC:

The next youth football event hosted by the Titans will be the annual Titans USA Football Youth Coaches Clinic, which will be held at Nashville's Montgomery Bell Academy on Saturday, June 4 at 10 am.

CLICK HERE for more information and to reserve a spot in the clinic!

Endowed by the NFL and NFLPA in 2002, USA Football is the official youth football development partner of the NFL, its 32 teams and the NFL Players Association and manages U.S. national teams for international competition. USA Football is an independent 501-c-3 non-profit organization that leads the development of the game through educational programs and innovative resources. USA Football also annually awards $1 million in equipment grants and subsidizes league volunteer background checks.  For more complete information on USA Football, please log on to http://usafootball.com/#.