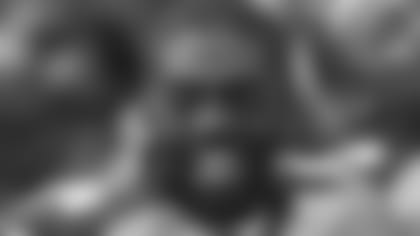 Veteran wide receiver Randy Moss is retiring after a sure-fire Hall of Fame career that included his last stop with the  Titans.
MANKATO, Minn. - Randy Moss is calling it a career after 13 seasons in the NFL as one of the most dynamic and polarizing players the league has ever seen.
Moss's agent, Joel Segal, said Monday that the receiver was considering offers from several teams, but made the decision to retire. Segal declined to comment specifically on the offers, instead saying his 34-year-old client felt the time was right to step away.
"Randy has weighed his options and considered the offers and has decided to retire,'' Segal said.
If this indeed is the end for Moss, he leaves the game with some of the gaudiest statistics ever posted by a receiver. His 153 touchdowns are tied with Terrell Owens for second on the career list, and he's also fifth in yards (14,858) and tied with Hines Ward for eighth in receptions (954).
Those numbers, and his status as perhaps the best deep threat in NFL history, will make him a strong candidate for the Hall of Fame. But voters will also be weighing those numbers and his six Pro Bowl seasons against a history of boorish behavior and a penchant for taking plays off when he lost interest in the game.
His career started with seven electric seasons with the Minnesota Vikings before he went dormant for two years in Oakland. He re-emerged as a force with the New England Patriots in 2007, hauling in a single-season record 23 TD passes from Tom Brady to help the Patriots reach the Super Bowl.
Moss was traded back to the Vikings in October of last season, but the celebrated reunion lasted just four weeks. Fed up with his petulant behavior, Vikings coach Brad Childress cut Moss in November, a stunning move that played a role in the coach's dismissal a few weeks later.
Moss finished the season with eight games in Tennessee, but made little impact with the Titans. Segal said earlier this summer that the receiver was training hard and determined to prove to the doubters that he could still dominate the game like he had in the past.
"Randy has been a great player for a long time,'' said Bob Pruett, Moss' college coach at Marshall. "He's choosing this on his own terms and I think that's good. If that's what he wants to do, that's what he should do.''
Throughout his career, Moss earned the reputation as one of the most dangerous players in the game, when he wanted to be. His combination of size, speed and intelligence has rarely been seen for a player at his position, and he deserves some credit for the influx of Cover 2 defenses throughout the NFL that were designed in large part to prevent Moss from burning them down the field.
Trouble off the field in high school prevented Moss from attending Notre Dame or Florida State, so he landed at Marshall and scored 54 touchdowns in two electrifying seasons with the Thundering Herd.
The off-field questions hurt Moss in the 1998 draft. He fell to the Vikings at pick No. 21 and he spent the next seven years making every GM in the league who passed on him regret it. He scored 17 touchdowns as a rookie to help the Vikings reach the NFC title game and only once failed to score at least 10 TDs in a season in his first tour with the team.
He also got into several controversies along the way, bumping a traffic cop in downtown Minneapolis, squirting a referee with a water bottle during a game and leaving the field early in a game against Washington, just to name a few.
Sensing a change of scenery was needed, the Vikings traded Moss to Oakland in 2005, where he spent two quiet seasons before his career was revived in New England.
Vikings fans were euphoric at the news of his return last season, but things soured in a hurry. He caught 13 passes for 174 yards and two touchdowns in four games back in purple, clashed with Childress in the locker room and turned some teammates off with his poor treatment of a team caterer toward the end of his run. He hugged former Patriots teammates after a Vikings loss, and then bizarrely stepped to a podium to fawn over the Patriots, criticize the Vikings for ignoring his strategic advice, and announce his plan to interview himself the rest of the season instead of letting reporters do it.
Next stop, Tennessee, where he caught just six passes in eight games.
---
AP Sports Writer John Raby in Charleston, W. Va., contributed to this report.