NASHVILLE, Tenn. —Nearly a dozen Titans could end up taking part in the NFL's "My Cause, My Cleats" campaign this weekend.
The NFL is allowing players a chance to express themselves in the campaign. Players from 30 NFL teams wore custom cleats to display causes important to them last week, and this week the Titans will be allowed to wear cleats for Sunday's game against the Broncos.
The league said players could wear the cleats in the game, although some indicated they might just wear them in warm-ups.
Here's a list of nine players who said they plan to take part in the "My Cause, My Cleats" campaign, although several others indicated they could join them:
Titans TE Delanie Walker – Mothers Against Drunk Driving/Delanie Gives Back Foundation
"That is something I care about. One cleat will be gray and one cleat will be red. The Mothers Against Drunk Driving will be awareness for people being at the games. I know some of them consume a lot of alcohol and I just want them to be smart and make the right decisions. I hate to see something bad happen to our fans or our opponents' fans getting in a car accident. I have gotten great feedback since I have been involved, but I can't say I am changing the culture of drinking and driving. I think it is going to be a long process. It has been happening long before I lost my aunt and uncle to a drunk driving and it's going to be a long road before a dent is made. But it will hopefully bring even more awareness when they see my cleat."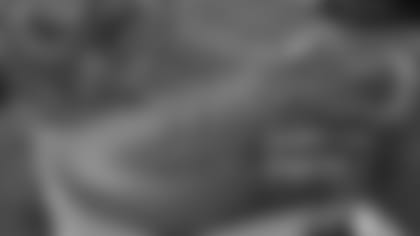 Titans CB Jason McCourty – Tackle Sickle Cell
"My brother (Patriots safety Devin McCourty) got a chance to wear his and I am pretty sure the campaign will be talked about, so that alone hopefully will bring awareness and hopefully people will check out the web site or gain interest in it. And you may have some people who actually have the disease or know some people with it just watching football and now all of a sudden they've found a cause that's close to them they can get involved with. The hope is it creates more awareness."
Titans WR Tajae Sharpe – East Tennessee wildfires
"It is right in our backyard, right here in Tennessee,'' Sharpe said of the fires. "We have so many great fans throughout the state who support us, throughout the season and the offseason. So whenever we can show support for them, I think it is important. And I think it's good to let them they are being thought of."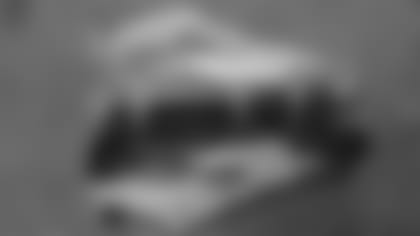 Sharpe said he plans to auction off the cleats to raise money for those impacted by the fires.
"The idea I had is to bring awareness to help support any victims, and any families that were affected by the wildfires. I kind of feel like being a professional athlete we get so caught up on doing our job and performing well on the field that we kind of lose track on what is really important and that is the real world. There's a lot of terrible things going on where people are hurting. With the platform we are on as professional athletes, there's a lot of people who look up to us in a positive way. If we can bring attention to a negative situation and bring awareness to that and kind of help out any way we can, that's a good thing."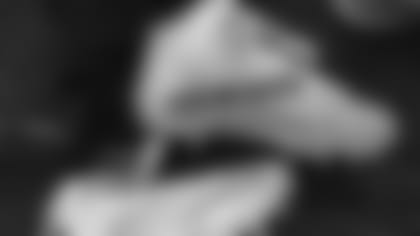 "I wanted to use my platform for a good cause, and this is one going in the direction I have been protesting the last couple of weeks. So I thought it would be good ones for me to wear. The biggest thing is knowing we are in a new day and age where everybody is equal, and everybody deserves an equal opportunity and fair shot in this world and we all should love one another. And we need to start acting that way."
Titans LT Taylor Lewan – Waterboys (clean drinking water)/The Chris Long Foundation
"Chris Long reached out to me and told me about the cause they were doing with Waterboys and it's a much bigger deal than people actually care to look at. In the Third World Countries people don't have clean water and it's an opportunity to help out any way you can. When you are put in an opportunity like this to play in the NFL it gives you a voice as a pro athlete and it's great to help. I just want to do my best to help. I chose to support that group and anything I can do to support them is good."
Titans LB Wesley Woodyard – ALS, "16Ways Foundation" and his literacy program
"It is a great way to bring awareness to a disease that has struck America. These is no cure for it, and no one really knows much about it … and the only way we can find a cure for it is if we bring awareness to it. So hopefully there will be somebody out there watching this game that will see my cleats and they will be the reason why there is a cure for it."
Titans LB Nate Palmer – Spinal Muscular Atrophy/Kevin's Freedom Fund
"There's a guy, his name is Kevin (Barton), who lives in a Tennessee community, and at birth he was given a couple of weeks to live. He is now 40. I am just trying to spread awareness to the illness. Medicaid and another organization that was helping him is cutting back on him, and his quality of life is going to start deteriorating because he doesn't have the money, so I am trying to raise awareness as a whole for the organization. It is one of those rare things people are suffering from but you don't hear a lot about, so I want to bring awareness to it. Everybody knows about AIDS, everybody knows about cancer, and everybody knows about heart problems. But I want to bring awareness to this as well. He'll be at the game."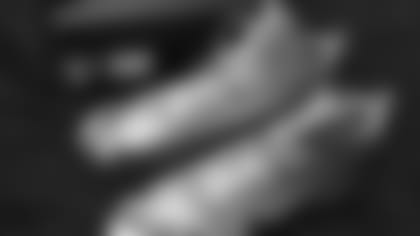 Titans LB Derrick Morgan – Sideline Racism
"It's a way we can help use our platform to kind of speak to the problem of racism in the country and just doing our best to spread awareness. It's just a way to spread our platform."
Titans RB Derrick Henry – Save Youth Sports (DICK's Sporting Goods)
Henry said he wants to help brings awareness to the decline of youth sports in public high schools across the United States.
"The DICK's Foundation has pledged more than $50 million to support teams and raise awareness … and to date has helped over 2,000 youth sports league and teams and over 100,000 athletes across multiple sports."
Titans Online looks back at the all-time series against the Denver Broncos. (AP Photos)