NASHVILLE, Tenn. — **Card No. 486.
Titans general manager Jon Robinson held it up during a live auction at the JDRF Promise Gala, and he wasn't about to put it down. He was thinking about his oldest daughter as tears filled both their eyes, and all those impacted by Type 1 diabetes.
Robinson won more than just a painting with his $10,000 bid that night. He provided a lasting memory for his family, and all those in attendance at the Omni Hotel the weekend before the NFL Draft.
"I guess it kind of showed a father's love and a family's love for their child, and that we are willing to fight to make her life better,'' Robinson said. "It was a really, really special moment for me and hopefully it impacted somebody out there to help continue to fight to find a cure. It was a really special night."
Anyone who thinks the Titans GM is aggressive in pursuing players or trades should've seen him at the 17th Annual Promise Gala.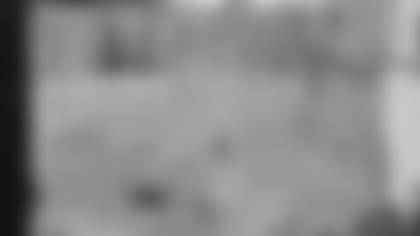 ](http://www.titansonline.com/assets/images/170504titans750.jpg)
Mary Lyn A. Schuh, Executive Director of the JDRF Middle Tennessee Chapter, got emotional retelling the story about the night Robinson refused to let anyone in the crowd of 830 outbid him for a special painting at the black tie affair.
The last item up for bid during a live auction was a "Dreams of the Future" painting inspired by 10 youth ambassadors, all of them impacted by Type 1 diabetes.
Robinson's 11-year-old daughter, Taylor, was diagnosed with Type 1 diabetes in April 2012, on Easter Sunday. She is on an insulin pump and a glucose monitoring system. Finger pricks, middle of the night searches for juice boxes to address low sugars, and daily stress are a part of the routine for Taylor and the Robinson family as they hope and pray for a cure one day. Jaimie Robinson, Jon's wife, serves on the JDRF board in Nashville, and at previous NFL stops in Boston and Tampa, the Robinsons were involved with the JDRF community as well.
Inside a triangle on the painting, Taylor penned her dream: "I want to go to Harvard and become a doctor or lawyer." Other children wrote about dreams of being a No.1 draft pick in the NFL, an athletic trainer, a veterinarian or a dermatologist. Others said simply they hoped to one day find a cure for the disease, or to simply "stop worrying" because of it.
"I want to be able to say I HAD diabetes," one child wrote.
Schuh described what happened when the item went up for bid. And when card No.486 was raised into the air.
"Jon put his bid card up, and he wouldn't put it down,'' Schuh said. "And so the bidding is going on, and slowly people are realizing someone over there is not putting their bid card down. And then people started realizing it was Jon, and he has this look of utter determination and love on his face, looking at his daughter. And then Taylor looks at him and sees him, and she starts crying…
"The next thing you know Jon is walking up on stage toward Taylor, his arm is still up in the air holding the card in the air. He holds her and they are both crying on stage as he held that big card in the air. When (he won) there was a standing ovation. Everyone in the room could identify with that feeling of wanting to support their child. It was such a beautiful, beautiful moment.
"And it was very emotional. There was not a dry eye in the house. I had all these grown men come up to me telling me they couldn't remember the last time they'd cried, and they cried."
Robinson called it a "special night."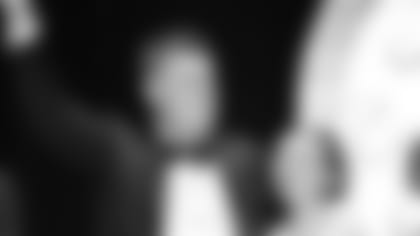 "I didn't do it for recognition," he said. "It was really to show her how much we are willing to fight for her, and to really show everybody in attendance how passionate we are about finding a cure, not just for her but for all the kids and families affected by diabetes."
The Promise Gala raised roughly $1.6 million for JDRF, and the money the foundation raised goes toward helping find a cure for children and adults with the disease.
Type 1 diabetes is usually diagnosed in children and young adults. Since the body does not produce insulin, those with the disease are required to take shots or use an insulin pump, in addition to regularly monitoring their blood sugars.
In addition to the $10,000 bid, the Robinsons, who have two daughters, also made a substantial donation to JDRF.
The highest bid of the night – $16,000 – was an opportunity to call a play in a Titans preseason game. Other Titans memorabilia, including a Marcus Mariota helmet, a VIP experience at a Titans practice, and a chance to play golf with Robinson and Titans head coach Mike Mularkey were also part of the fundraising event.
Schuh praised the Robinsons for their support, and generosity.
"That organization is making great strides and working on an artificial pancreas that will hopefully help slow the disease until we can eventually find a cure," Robinson said. "It is something we are very passionate about.
"I know there are certainly worse things that afflict families out there, but this one is one that impacts our family so we are going to do everything we can to thwart it."