My Cause My Cleats | Tennessee Titans - TitansOnline.com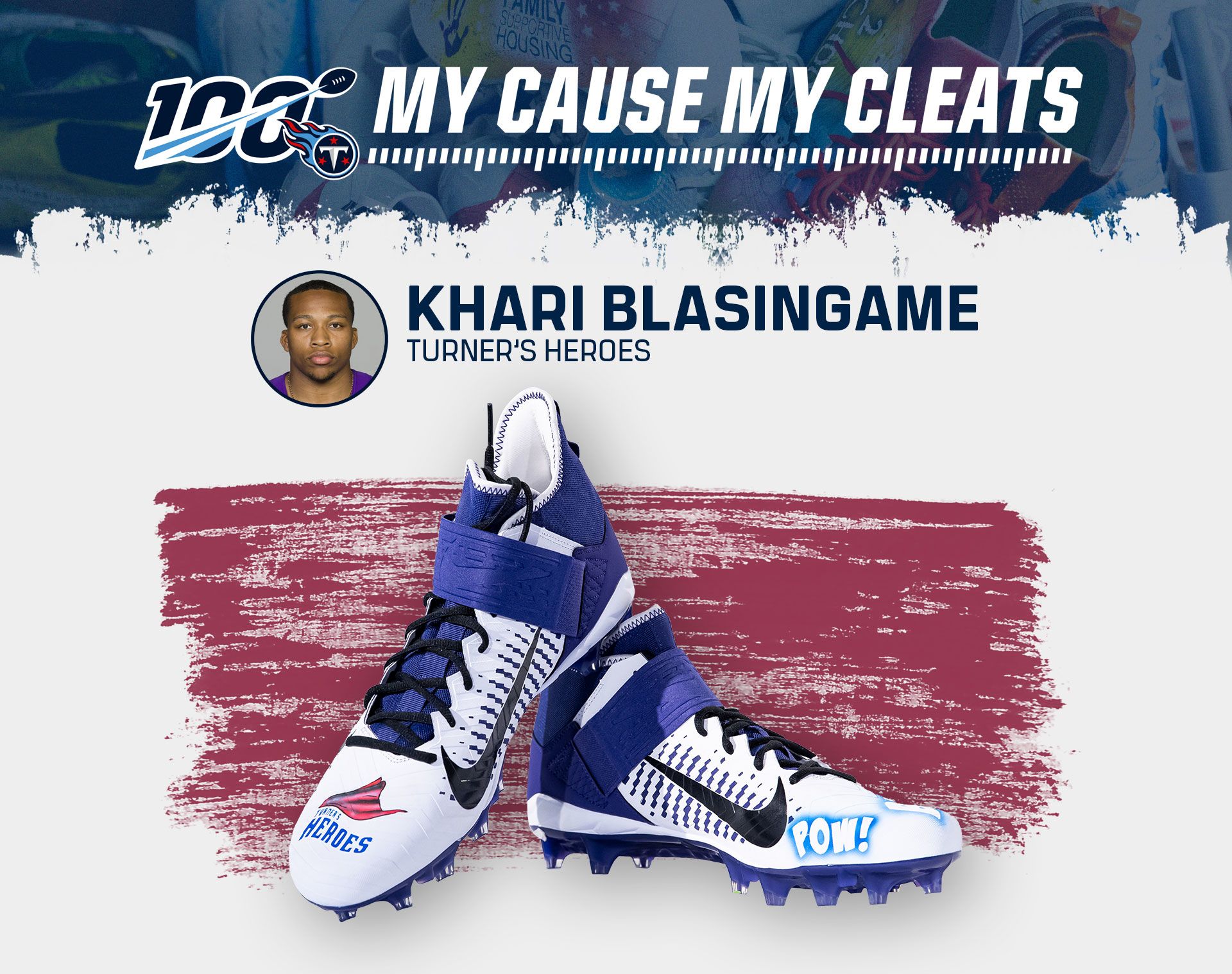 Running Back Khari Blasingame
Cause: Turner's Heroes
Shoe size: 14.
Titans running back Khari Blasingame lost a teammate, and a friend, while at Vanderbilt.
He'll pay tribute to him – and Turner's Heroes -- with his cleats.
Blasingame is honoring his late Vanderbilt teammate, Turner Cockrell, through his cleat design. During Cockrell's sophomore year at Vanderbilt, he started to notice two lumps growing on his neck. It turned out that Cockrell had melanoma, a type of skin cancer. After a year-long battle of extensive surgeries, radiation and immunotherapy treatments, Turner passed away on November 28, 2018.
"Turner was one of my teammates, and I got to spend time with him and got to know him well," Blasingame said. "His passing was very sad, and it made such an impact on the entire team. He meant so much to everybody with the program."
Turner's Heroes was started by Turner's former teammate, Cody Markel, as a way to honor his late friend and carry on his spirit. Their mission is to provide patients at children's hospitals a means of escape and enjoyment through superhero-themed events.
They also raise funds for pediatric cancer research.
"Cody did such a great job with Turner's Heroes," Blasingame said. "So I want to bring some light to that and hopefully I can help Turner by raising some money for Turner's Heroes."