My Cause My Cleats | Tennessee Titans - TitansOnline.com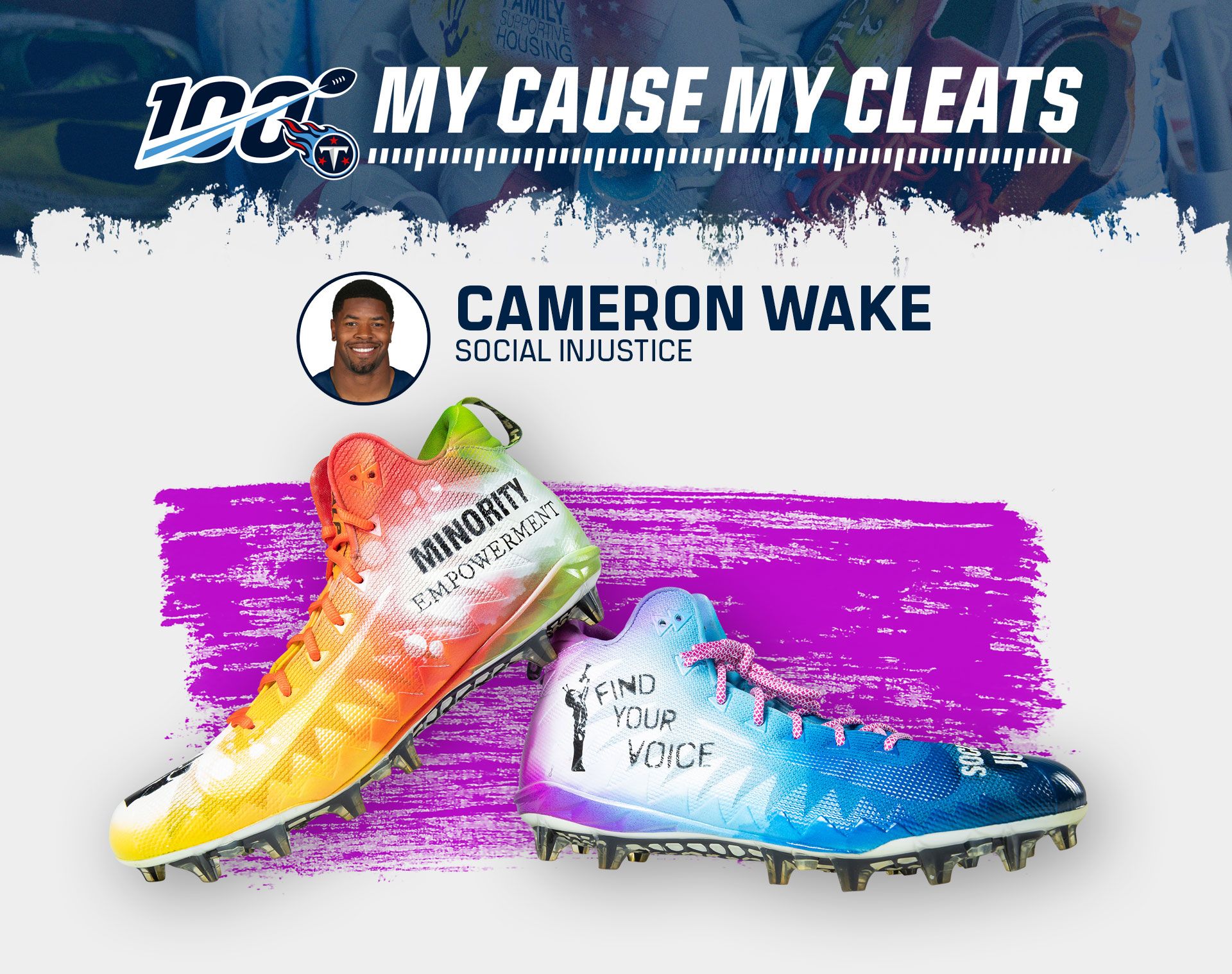 Linebacker Cameron Wake
Cause: Social Injustice
Shoe size: 13 ½
Titans linebacker Cameron Wake wants to bring attention to injustice in society.
And he'll do so with his cleats.
"I think it's one of those things that's bigger than football," Wake said. "And obviously in this time, in this day and age, we have a lot of situations that cause many issues.
"Any time you can bring attention to push it in the right direction, it helps. This may be a very small thing, cleats, but it's a very big issue I think we all would benefit from some focus on it."