My Cause My Cleats | Tennessee Titans - TitansOnline.com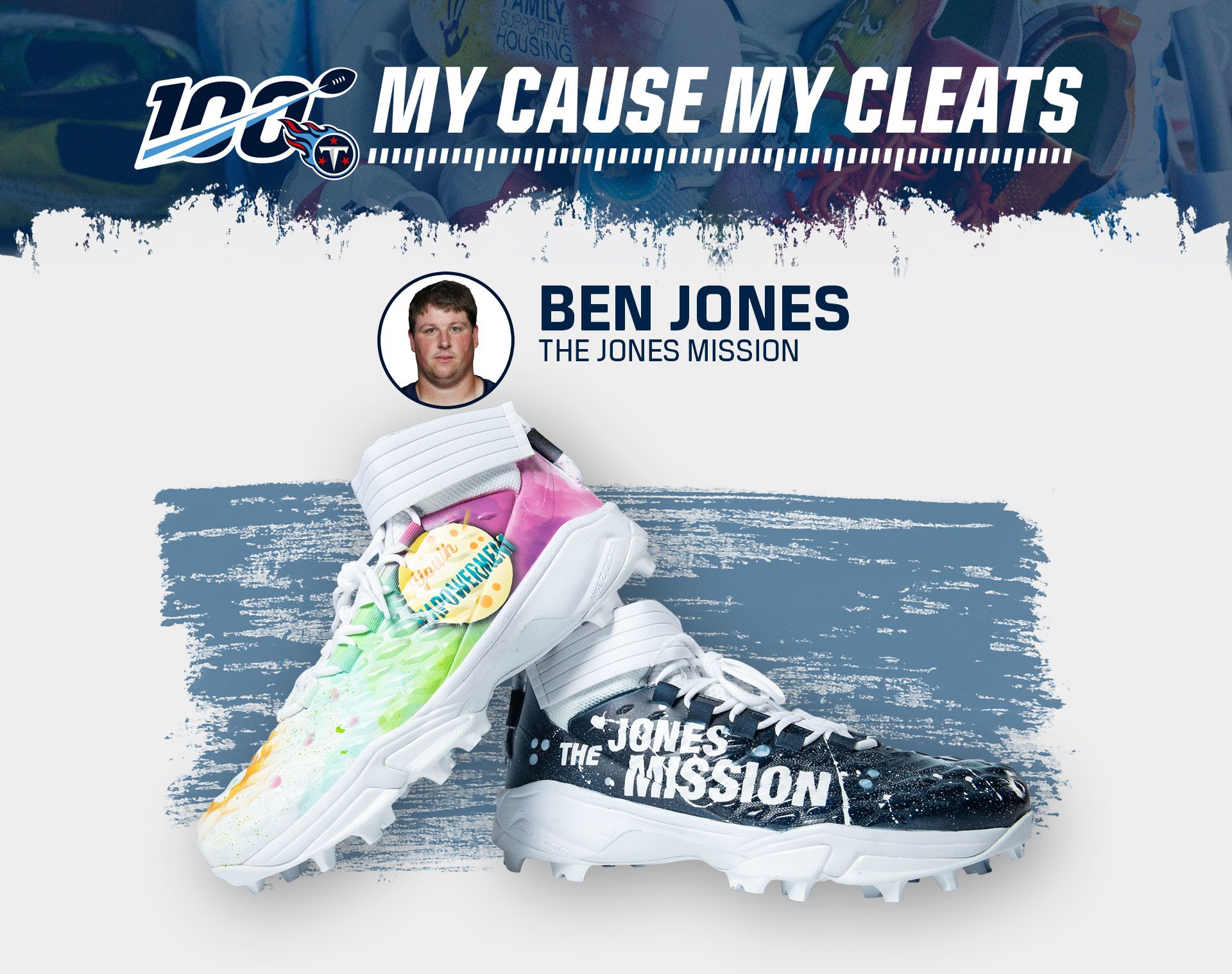 Center Ben Jones
Cause: The Jones Mission
Shoe size: 15
Titans center Ben Jones wants to make a difference in the lives of today's youth.
Jones established The Jones Mission Fund at The Community Foundation back in 2017 to provide at-risk youth with opportunities they might otherwise not have through grants, additional resources and educational opportunities.
He'll raise awareness with his cleats.
"If it's from an after-school program, if it's sending them to camps, if it's bringing them to football games, if it's getting them the skill they need outside, a tutor," Jones said. "We're just trying to give a kid that needs a little extra help a shot."
During each of the past three offseasons, Jones and his wife, Alex, have hosted the annual Ben Jones Celebrity Clay Shoot. The three events combined have raised more than $400,000 benefitting The Jones Mission Fund.
Through The Jones Mission Fund, Jones said they've been able to serve more kids each year in after-school programs.
"We've done counselors for homeless kids who are in after-school programs," Jones said. "We've done things with the church to bring kids and their mentor to a Titans game. The more time they are able to be around positive role models and getting to have an experience and knowing they can get out of where they are. I want to give kids something to look forward to. I just want to give kids a chance."