Tennessee Titans 615 Day | Tennessee Titans - TennesseeTitans.com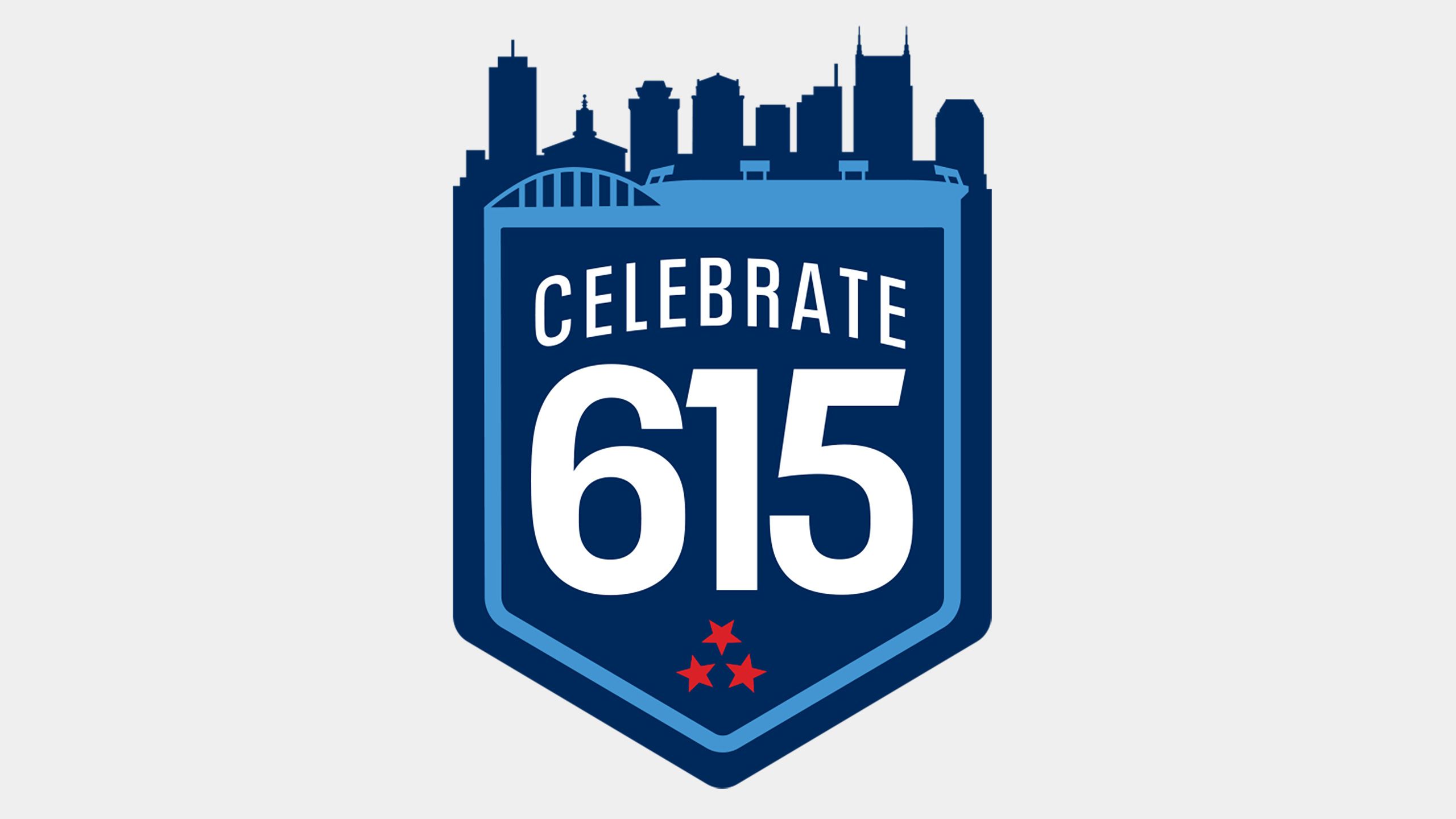 Celebrate 615 is the Titans' way of saluting the Nashville community and all that makes our city great.
With the Titans 2021 season just a few months away and summer in full swing, we invited everyone to join us June 15 in a celebration of the Nashville spirit.
Titans mascot T-Rac and Titans cheerleaders visited different neighborhoods throughout the day with free Titans giveaways and special prizes from Titans partners. Check out some of the photos and videos below from the Celebration Tour!
Support Nashville with a limited edition 615 T-shirt exclusively available at the Titans Pro Shop – all proceeds benefitting the Titans Foundation.
June 15 is your day, Nashville!
Celebrate $615 Day Sweepstakes Winners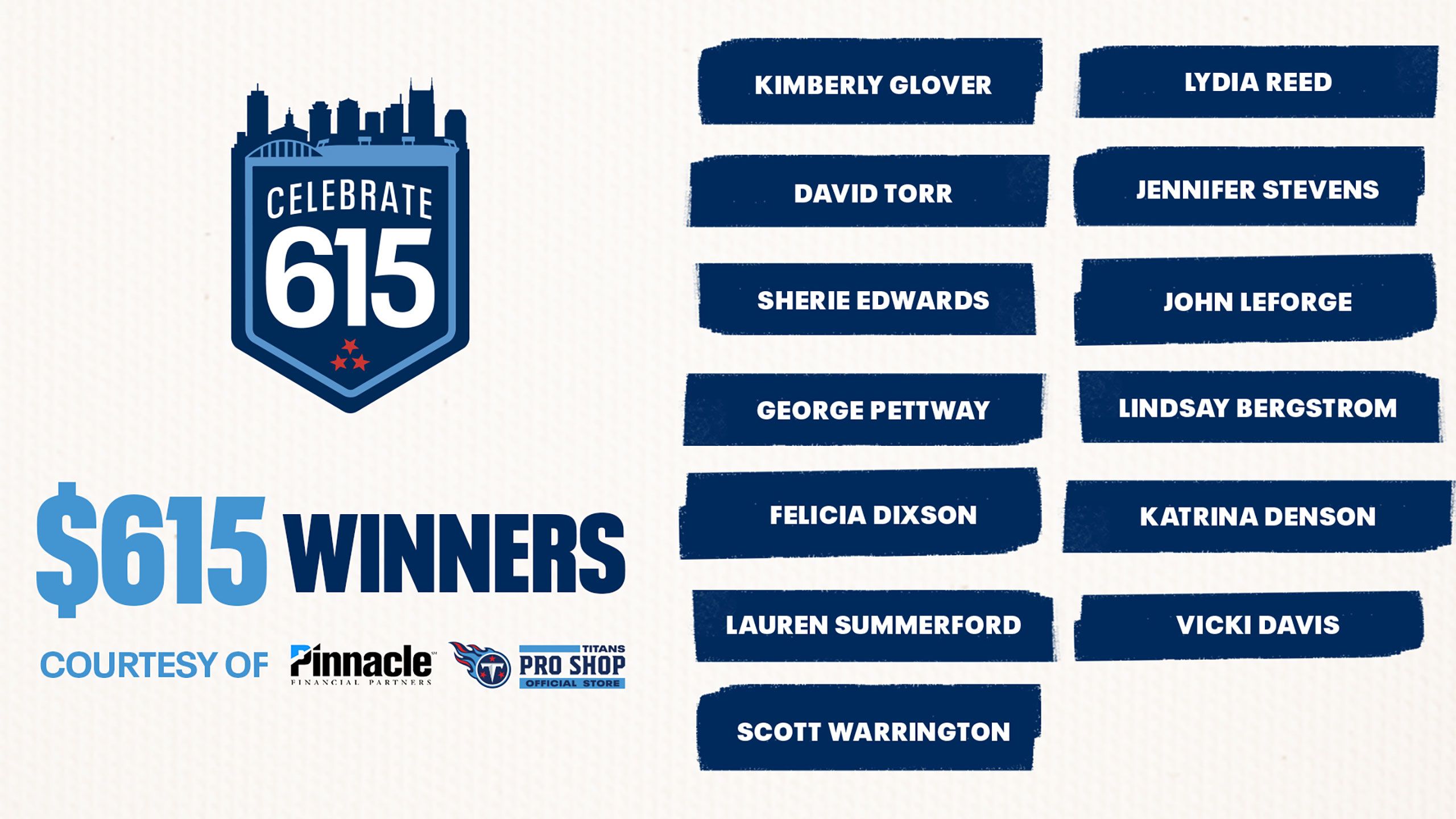 Support the Titans Foundation and the Nashville community when you rock this limited edition 615 T-shirt
Celebrate 615 T‐shirts are available online at TitansProShop.com and will be available at the Titans Pro Shop store in Nissan Stadium starting June 9. Titans Pro Shop merchandise trailer will also be on-site at the 12 South Farmer's Market in Sevier Park on Tuesday, June 15 from 4-7PM. Proceeds from 615 T-shirt sales will go toward the Titans Foundation, which distributes funding and resources to local non‐profits.
Represent your Nashville neighborhood! Fans will have the opportunity to customize their 615 T-Shirt with their local neighborhood at our screen-printing station in Sevier Park.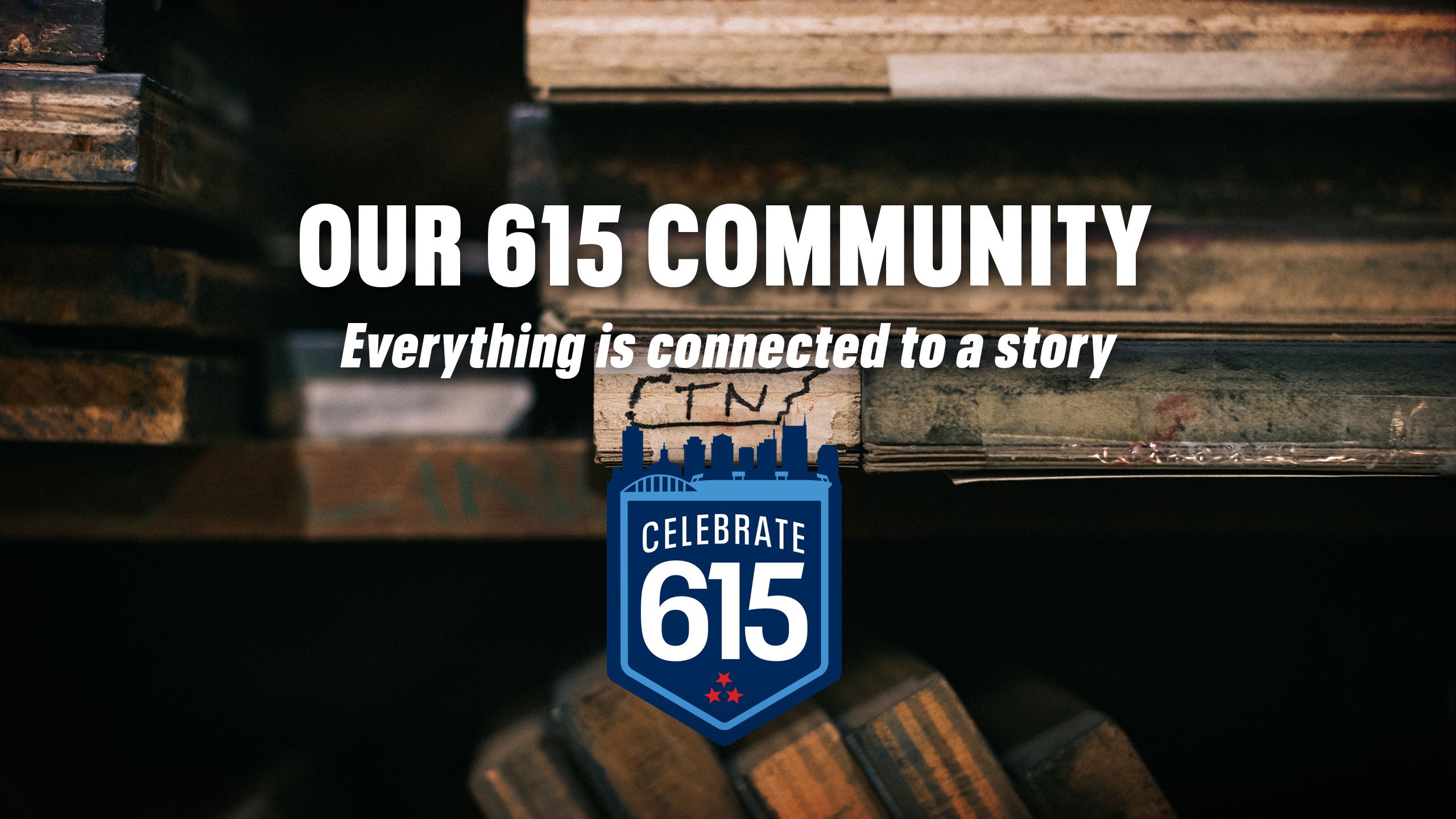 Celebrating Our 615 Community
It is impossible to celebrate the 615 without acknowledging the many establishments that make this city so great. From the food we eat, to the art we see, the fabric of Nashville is woven together by local businesses.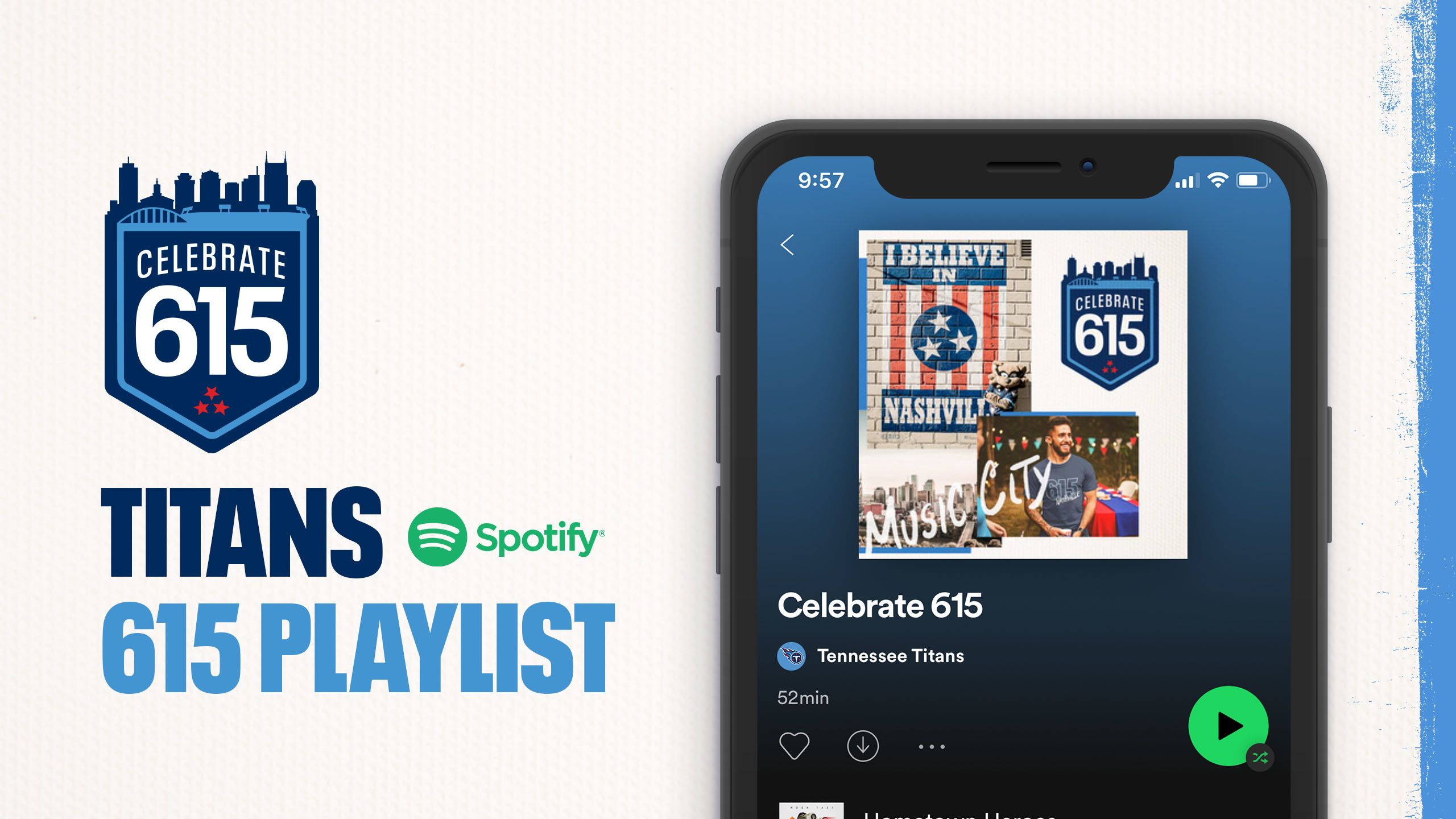 Celebrate 615 Spotify Playlist
We are building the ultimate Nashville playlist for Celebrate 615 that shines some light on newcomers, features new releases and pays respect to the favorites.