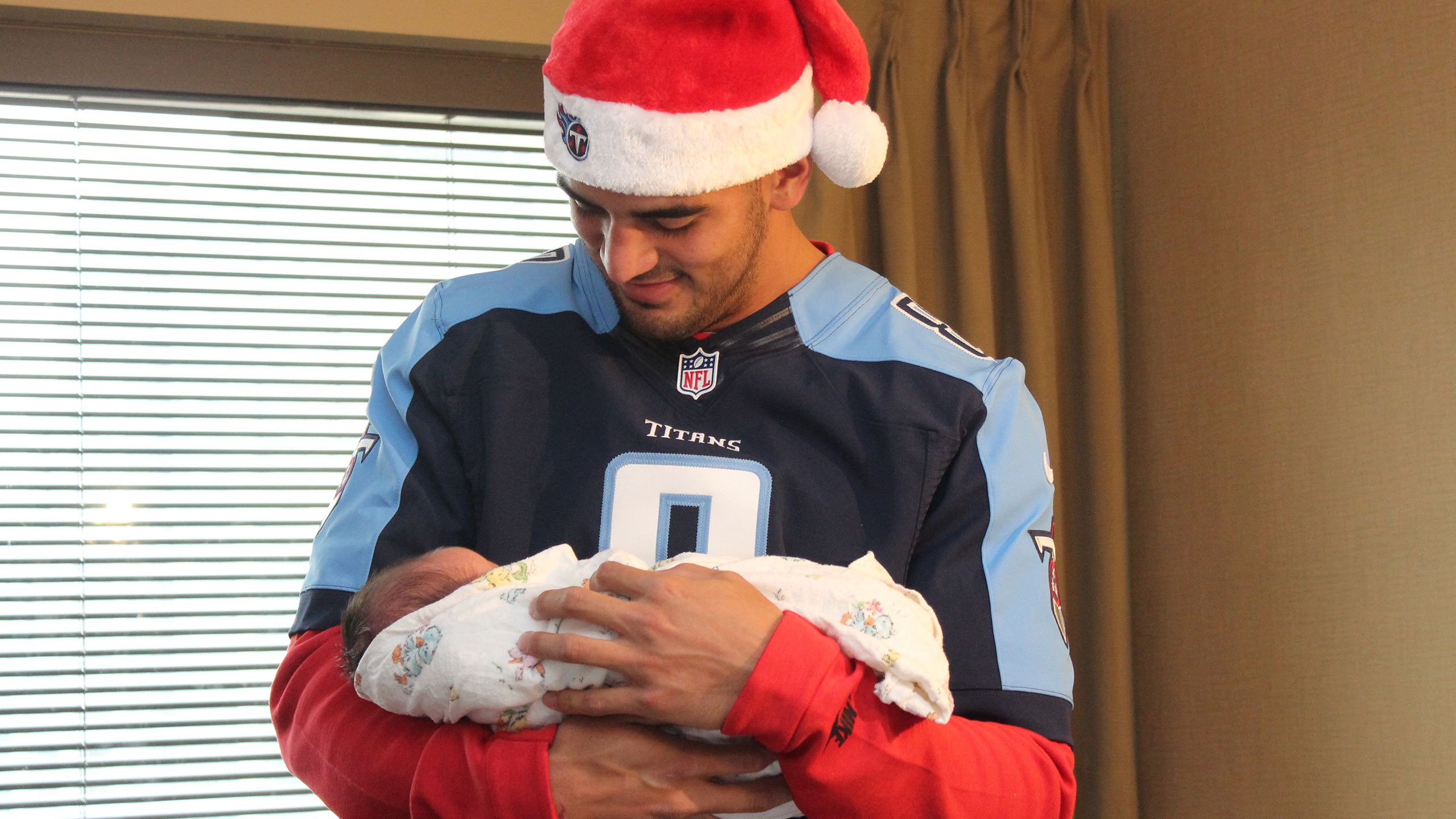 Hospital Visits
The hospital program is a long-standing tradition the team implemented in 1999 where players visit with Saint Thomas Health patients who are receiving care ranging from joint replacement to minimally invasive surgical procedures including heart transplants to families who are welcoming a newborn babies.
Visits include the hospitals located in Davidson and Rutherford counties, where many patients are season ticket holders, making the moments even more special. Players also visit a 40-bed JCAHO-accredited nursing home in Hickman County, where senior adults receive extended care.
Saint Thomas Health is a family of Tennessee hospitals and physician practices united by a single mission: to provide spiritually centered, holistic care that sustains and improves the health of the communities they serve. As a part of Ascension Health, the largest not-for-profit health care system in the United States, they are committed to healing and dedicated to service, especially to persons who are poor or needy, reflecting the spiritual core of their mission, vision and values.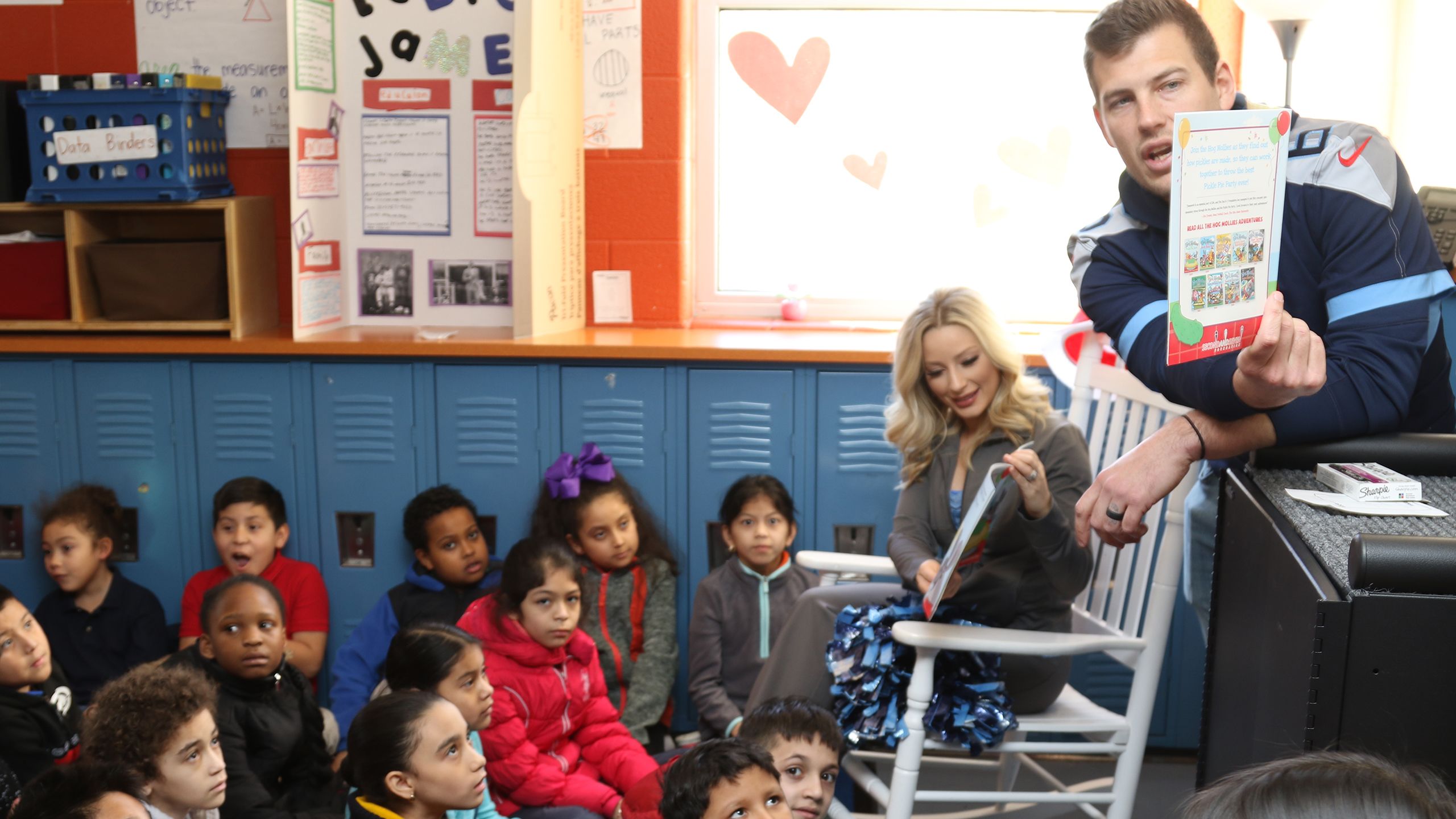 School Visits
The Titans school program – implemented at both the middle and elementary school level – is focused on promoting the NFL's PLAY 60 and Fuel Up to PLAY 60 campaign. During an assembly, Titans players share their personal story and the importance of making good choices, staying focused, making homework a priority before outside activities, staying in school, and listening to their parents and teachers. The players also stress the importance of healthy eating and leading an active lifestyle. Following the assembly, select students – nominated by their schools for leadership, grades and behavior – are invited to a special meet-and-greet opportunity.
Tennessee State Parks began a partnership with the Titans school program in spring 2012 and has added further educational elements to the program that include displaying of bald eagles, red-tailed hawks, owls and other animals in the care of Tennessee State Park rangers. There are 54 state parks across Tennessee and any one of them is a great place to be active.
Additional partners of the Titans school program include the State of Tennessee Department of Health, the American Heart Association and the Southeast United Dairy Industry Association.