Usually, about this time of year, agents and general managers would be deep in preparations for free agency. Next week, at the NFL Scouting Combine in Indianapolis, is when many a blockbuster trade and free-agent signings have been lined up over the years. March has long been one of the most anticipated months on the NFL calendar, with player transactions a daily topic of discussion and debate.
Issues with the collective bargaining agreement have put all of that on hold for now. We have no idea when free agency will start, what the new rules of labor engagement will be, and what exactly will comprise a new deal (Franchise players? Rookie cap?). Uncertainty reigns.
But in boardrooms and meeting rooms around the NFL, execs, coaches and scouts are still trying to prepare for possible scenarios. Many of them I've been in contact with are assuming that whenever we do have a new CBA, free agency will most likely go back to more of the norm we've seen (three or four or possibly five accrued seasons, depending on draft position), and not the six-year threshold used for the 2010 season under the uncapped rules that were in place.
NFL officials, in making the case for the need for a new agreement prior to the expiration of this deal, March 3, have pointed to the nearly 500 players who were banking on becoming free agents this March, and all of the millions in compensation for them that will be put on hold until we do have a new CBA. With that in mind, I figured it made sense to take a look, by position, at what the free-agency class of 2011 would look like (assuming three or four years required for free agency), even if it could be quite some time before they hit the market.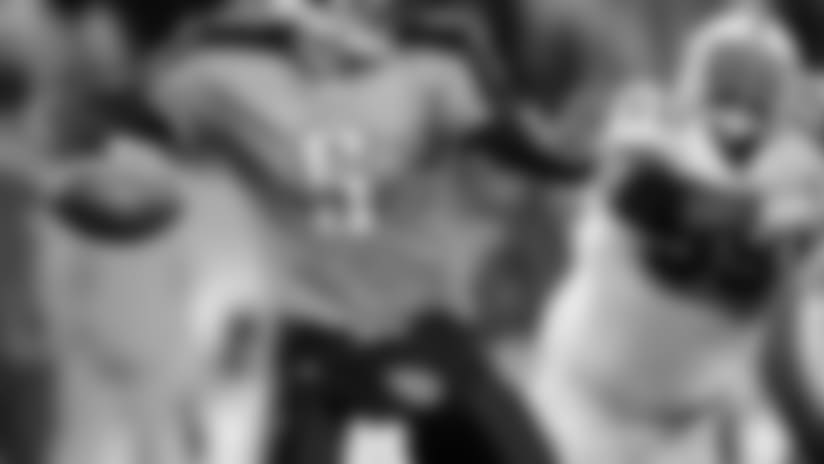 Will Kerry Collins return for a sixth season with the Titans in 2011?
This is not a position of strength in free agency. Players like Kevin Kolb and Kyle Orton becoming available via trade could spice it up some. And Vince Young and Donovan McNabb, who have yet to be released but are fully expected to eventually be so, are not included, since they remain under contract at this point. Even with their additions it's not a star-studded group. JaMarcus Russell, who I expect to be on someone's roster in 2011, is not listed either, as he was not in the NFL in 2010. Like the rest of much of this list, he'd be seen as a backup at best for the start of next season. Tyler Thigpen could end up getting some play with the Eagles should Philly trade Kolb.
As for big names, we already know Michael Vick and Peyton Manning aren't going anywhere with their exclusive franchise tags (players listed below with 2010 teams).
» Kyle Boller, Raiders
» Marc Bulger, Ravens
» Kellen Clemens, Jets
» Kerry Collins, Titans
» Todd Collins, Bears
» Brodie Croyle, Chiefs
» Trent Edwards, Bills
» Brett Favre (retire), Vikings
» Charlie Frye, Raiders
» Bruce Gradkowski, Raiders
» Rex Grossman, Redskins
» Matt Hasselbeck, Seahawks
» Tarvaris Jackson, Vikings
» Matt Leinart, Texans
» Peyton Manning (franchise), Colts
» Luke McCown, Jaguars
» Matt Moore, Panthers
» J.T. O'Sullivan, Raiders
» Chad Pennington, Dolphins
» Alex Smith, 49ers
» Troy Smith, 49ers
» Jim Sorgi, Giants
» Drew Stanton, Lions
» Tyler Thigpen, Dolphins
» Michael Vick (franchise), Eagles
» Billy Volek, Chargers
» Seneca Wallace, Browns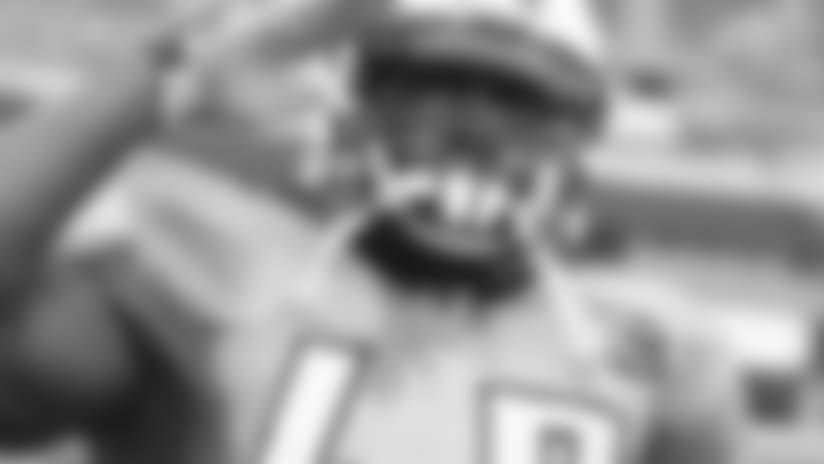 Can the Titans hold onto FB Ahmard Hall?
There is some quality to be had here, although most teams have learned that free agency and running backs -- with such short primes of their careers -- isn't often a good match. The Panthers are unlikely to franchise DeAngelo Williams, according to a league source, but could work to re-sign him on the open market. Injuries have been a problem for Pierre Thomas (the Saints won't be franchising him). The Giants do not intend to franchise Ahmad Bradshaw, either, according to a league source, but again, are expected to re-sign him at some point (and he, too, is coming off offseason surgery, and durability over the long haul could be a question). Leon Washington began working his way back from the horrific injury he suffered in 2009, and without those concerns would be sitting on a big deal by now, given his special teams prowess. He won't be franchised either, sources said.
Joseph Addai, when healthy, has been effective and is the best all-around back on the Colts roster. The Bengals would like to keep Cedric Benson, but unless they franchise him, that might not end up happening.
I don't expect a ton of action at fullback, though John Kuhn and Pro Bowlers Le'Ron McClain and Vonta Leach could make sense for someone to pursue.
» Joseph Addai, Colts
» Jackie Battle, Chiefs
» Mike Bell, Eagles
» Michael Bennett, Raiders
» Cedric Benson, Bengals
» Ahmad Bradshaw, Giants
» Ronnie Brown, Dolphins
» Rock Cartwright, Raiders
» Patrick Cobbs, Dolphins
» Kevin Faulk, Patriots
» Jerome Harrison, Browns
» Julius Jones, Seahawks
» Laurence Maroney, Broncos
» Le'Ron McClain, Ravens
» Mewelde Moore, Steelers
» Sammy Morris, Patriots
» Jerious Norwood, Falcons
» Jason Snelling, Falcons
» Darren Sproles, Chargers
» Fred Taylor, Patriots
» Pierre Thomas, Saints
» Derrick Ward, Texans
» Leon Washington, Seahawks
» Brian Westbrook, 49ers
» Carnell Williams, Buccaneers
» DeAngelo Williams, Panthers
» Ricky Williams, Dolphins
» Garrett Wolfe, Bears
» Jason Wright, Cardinals
» DeShawn Wynn, Saints
» Deon Anderson, Cowboys
» Tim Castille, Chiefs
» Desmond Clark, Bears
» Kyle Eckel, Broncos
» Heath Evans, Saints
» Justin Griffith, Texans
» Ahmard Hall, Titans
» Korey Hall, Packers
» John Kuhn, Packers
» Vonta Leach, Texans
» Brian Leonard, Bengals
» Le'Ron McClain, Ravens
» Tony Richardson, Jets
» Michael Robinson, Seahawks
» Naufahu Tahi,Vikings
» Lawrence Vickers, Browns
Is Bo Scaife's time up in Tennessee?
The two most intriguing prospects here, Marcedes Lewis and Zach Miller, might not be going anywhere. The Jags are working hard to sign Lewis and, short of that, will franchise him, according to a league source. The Raiders are unlikely to use the franchise tag on anyone, according to a source. Miller would get lots of action on the open market. If Owen Daniels was not coming off a major injury he might as well. Kevin Boss has emerged as a fine cog in the Giants' offense.
I would look for David Thomas to get plenty of looks as well. He has flashed good ability with the Saints, but with rookie Jimmy Graham poised to continue taking a prominent role there, Thomas could end up finding better value on the open market.
» Kevin Boss, Giants
» Daniel Coats, Bengals
» Owen Daniels, Texans
» Greg Estandia, Browns
» Daniel Fells, Rams
» John Gilmore, Buccaneers
» Tory Humphrey, Saints
» Darcy Johnson, Rams
» Edgar Jones, Ravens
» Reggie Kelly, Bengals
» Jeff King, Panthers
» Marcedes Lewis, Jaguars
» Randy McMichael, Chargers
» Zach Miller, Raiders
» Ben Patrick, Cardinals
» Leonard Pope, Chiefs
» Dante Rosario, Panthers
» Bo Scaife, Titans
» Alex Smith, Browns
» Stephen Spach, Cardinals
» Matt Spaeth, Steelers
» Jerramy Stevens, Buccaneers
» David Thomas, Saints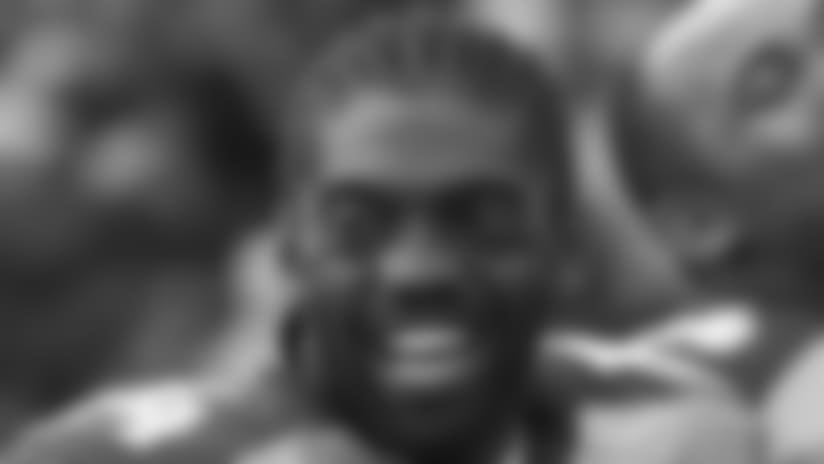 Will Randy Moss get a second go-around with the Titans?
Two former Bengals, Terrell Owens and Chad Ochocinco, will get plenty of attention. You won't find Chad Johnson listed here, as he remains under contract, but I fully expect him to be released at some point, with the Bengals disinclined to pay him $6 million to return. A pair of Jets will add flash to this list -- Braylon Edwards and Santonio Holmes; league sources expect Holmes to be New York's priority to re-sign.
Oh, and Randy Moss. Remember him? He could be in for the kind of offseason wait that T.O. dealt with last year before he finds a new home. Between Chad and T.O., I have a feeling at least one of them ends up in Oakland. Steve Smith (Giants) and Brad Smith (Jets) would be in demand for various reasons. Mike Sims-Walker (Jags) might be able to be pried away from a small-market team, some execs would believe. And if the Vikings don't franchise Sidney Rice he could be the jewel of the entire position group. Overall, receiver is one of the deepest groups in 2011.
Oh yeah, and Plaxico Burress isn't listed here as well, but he will be a subject of significant interest in June when he is no longer incarcerated. No position will generate more headlines in free agency than this group.
» Hank Baskett, Eagles
» Steve Breaston, Cardinals
» Mark Clayton, Rams
» Terrance Copper, Chiefs
» Rashied Davis, Bears
» Braylon Edwards, Jets
» Brian Finneran, Falcons
» Malcom Floyd, Chargers
» Mike Furrey, Redskins
» Joey Galloway, Redskins
» Johnnie Lee Higgins, Raiders
» Domenik Hixon, Giants
» T.J. Houshmandzadeh, Ravens
» Sam Hurd, Cowboys
» Vincent Jackson (franchise), Chargers
» Dwayne Jarrett, Panthers
» Jacoby Jones, Texans
» James Jones, Packers
» Greg Lewis, Vikings
» Lance Moore, Saints
» Randy Moss, Titans
» Santana Moss, Redskins
» Legedu Naanee, Chargers
» Ben Obomanu, Seahawks
» Terrell Owens, Bengals
» Sidney Rice, Vikings
» Laurent Robinson, Rams
» Courtney Roby, Saints
» Mike Sims-Walker, Jaguars
» Brad Smith, Jets
» Steve Smith, Giants
» Donte' Stallworth, Ravens
» Isaiah Stanback, Seahawks
» Maurice Stovall, Buccaneers
» Chansi Stuckey, Browns
Not a bevy of top options here. Jermon Bushrod made Jammal Brown expendable in New Orleans. The Falcons do a nice job of wrapping up their own and though they won't be franchising Tyson Clabo, he might not be going anywhere once we get a new CBA.
Jared Gaither is someone the Ravens would like to get signed; despite his inconsistencies and lack of full-determination at times, and the fact that he missed all of 2010 with a back injury the team thought might have been dubious. There is no question that the offensive line, with him at left tackle in 2009 and Michael Oher on the right side, was far superior than Baltimore's group from 2010. Even though he missed all of last season, he would create considerable interest, I imagine. Similarly, Willie Colon missed all of 2010 for the Steelers, but could be looking at a major deal on the open market. Doug Free did well stepping in for Flozell Adams in Dallas last season.
» Khalif Barnes, Raiders
» Alex Barron, Cowboys
» D'Anthony Batiste, Broncos
» Jammal Brown, Redskins
» Jermon Bushrod, Saints
» Rashad Butler, Texans
» Tyson Clabo, Falcons
» Jeromey Clary, Chargers
» Willie Colon, Steelers
» Doug Free, Cowboys
» Jared Gaither, Ravens
» Mario Henderson, Raiders
» Stephon Heyer, Redskins
» Wayne Hunter, Jets
» Charlie Johnson, Colts
» Matt Light, Patriots
» Sean Locklear, Seahawks
» Pat McQuistan, Dolphins
» Tony Moll, Ravens
» Ryan O'Callaghan, Chiefs
» Chester Pitts, Seahawks
» Jonathan Scott, Steelers
» Barry Sims, 49ers
» Zach Strief, Saints
» Will Svitek, Falcons
» Adam Terry, Chargers
» Jeremy Trueblood, Buccaneers
» Tony Ugoh, Colts
» Langston Walker, Raiders
» Ray Willis, Seahawks
Marshal Yanda proved himself as a fearsome interior blocker, then excelled at right tackle for the Ravens in 2010 with Gaither out. Baltimore had best find a way to keep him. And the Ravens have serious concerns about aging center Matt Birk's productivity as well, which could lead them to more seriously consider keeping center/guard swingman Chris Chester on the roster. Richie Incognito is coming off his best season, and he managed to stay out of trouble and control his temper with the Dolphins. A pair of Eagles could be in line for nice paydays, too, and Robert Gallery was reportedly upset the Raiders let go of offensive line guru Tom Cable as head coach. Logan Mankins would have been prized, but getting franchised ends that.
» Justin Blalock, Falcons
» Kevin Boothe, Giants
» Chris Chester, Ravens
» Nick Cole, Eagles
» Daryn Colledge, Packers
» Ryan Cook, Vikings
» Harvey Dahl, Falcons
» Trai Essex, Steelers
» Alan Faneca, Cardinals
» Robert Gallery, Raiders
» Adam Goldberg, Rams
» Ben Hamilton, Seahawks
» Richie Incognito, Dolphins
» Max Jean-Gilles, Eagles
» Davin Joseph, Buccaneers
» Kyle Kosier, Cowboys
» Daniel Loper, Raiders
» Deuce Lutui, Cardinals
» Logan Mankins (franchise), Patriots
» Evan Mathis, Bengals
» Quinn Ojinnaka, Patriots
» Cory Procter, Dolphins
» Manuel Ramirez, Lions
» Mark Setterstrom, Rams
» Kasey Studdard, Texans
» Reggie Wells, Eagles
» Floyd "Pork Chop" Womack, Browns
» Mansfield Wrotto, Seahawks
» Marshal Yanda, Ravens
» Billy Yates, Browns
The Panthers are seriously considering using the franchise tag, and if they do, young center Ryan Kalil would be a safe bet to be the one getting tagged. He would be the cream of this crop. It's hard to imagine Olin Kreutz leaving Chicago at this point in his career.
» David Baas, 49ers
» Ben Claxton, Cardinals
» Dylan Gandy, Lions
» Jonathan Goodwin, Saints
» Ryan Kalil, Panthers
» Olin Kreutz, Bears
» Scott Mruczkowski, Chargers
» Rudy Niswanger, Chiefs
» Samson Satele, Raiders
» Lyle Sendlein, Cardinals
» Chris Spencer, Seahawks
» Casey Wiegmann, Chiefs
» Tony Wragge, 49ers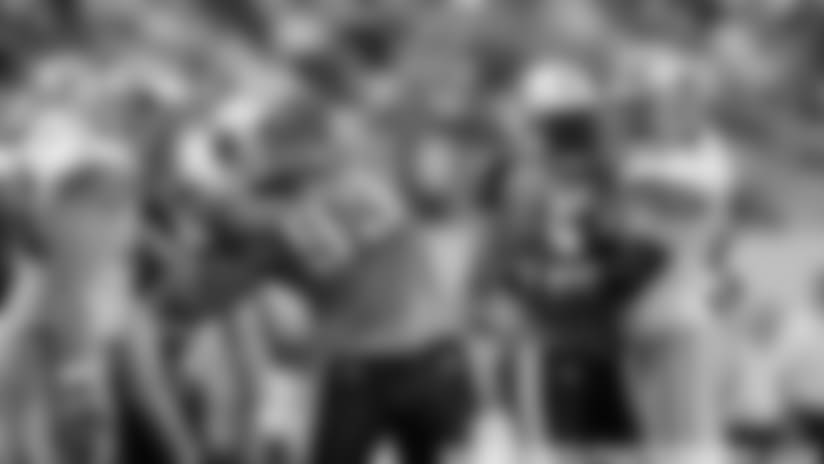 Will Jason Babin look to build off his Pro Bowl season with the Titans?
This is a position that tends to do well in free agency. Pass rushers are always in need and earn top dollar. A talented, young end gets to market, and, much like with a left tackle, that's a rarity that will result in big bucks. Ray Edwards is highly unlikely to re-sign with the Vikings. He's made major strides the past few years and would do quite well in free agency. The Packers are unlikely to franchise Cullen Jenkins at over $12 million -- teams will covet him as a hybrid DT/DE.
Charles Johnson quietly did some very nice things helping to fill some of the void left by Julius Peppers departing Carolina. Mathias Kiwanuka has a unique skill set and could be a versatile piece for several teams if he leaves the Giants.
» Victor Abiamiri, Eagles
» Mark Anderson, Texans
» Jason Babin, Titans
» Dave Ball, Titans
» Antwan Barnes, Eagles
» Stephen Bowen, Cowboys
» Raheem Brock, Seahawks
» Tim Bulman, Texans
» Jacques Cesaire, Chargers
» Jeff Charleston, Saints
» Tim Crowder, Buccaneers
» Ryan Denney, Texans
» Jared DeVries, Lions
» Nick Eason, Steelers
» Ray Edwards, Vikings
» Shaun Ellis, Jets
» Demetric Evans, 49ers
» Jonathan Fanene, Bengals
» Jacob Ford, Titans
» Kedric Golston, Redskins
» Jason Hatcher, Cowboys
» Cullen Jenkins, Packers
» Charles Johnson, Panthers
» Travis Johnson, Chargers
» Mathias Kiwanuka, Giants
» Turk McBride, Lions
» John McCargo, Bills
» Tony McDaniel, Dolphins
» Ray McDonald, 49ers
» Jayme Mitchell, Vikings
» Adewale Ogunleye, Texans
» Trevor Pryce, Ravens
» Derreck Robinson, Browns
» Brian Robison, Vikings
» Shaun Smith, Chiefs
» Marcus Spears, Cowboys
» Marcus Thomas, Broncos
» Dave Tollefson, Giants
» Kevin Vickerson, Broncos
» Gerard Warren, Patriots
» Stylez G. White, Buccaneers
Haloti Ngata would have been the most coveted player here, but he has been franchised and the Ravens will make him among the highest paid defenders in the NFL once we get a new CBA. Paul Soliai had a quiet breakout season for the Dolphins, and talks aimed at an extension did not result in a deal. Barry Cofield was nearly dealt to the Saints at the draft last year, and New Orleans could be in market for reinforcements along the line. Meanwhile, New Orleans free agent Anthony Hargrove, an amazing story in the run to the Super Bowl, will be looked at by some teams as more of an end.
The 49ers franchised Aubrayo Franklin, an elite 3-4 defensive tackle, a year ago, but team sources said it is very unlikely they would do so again this year. He will command heavy market interest. Brandon Mebane is going to be tough for the Seahawks to retain, and he too will be coveted. Richard Seymour would have added even more power to a quality free agent group of tackles, but agreed to a two-year deal to stay in Oakland. But Shaun Rogers has already been released by the Browns and is getting free agent sniffs, and options abound.
» Anthony Adams, Bears
» Remi Ayodele, Saints
» Alan Branch, Cardinals
» Shaun Cody, Texans
» Barry Cofield, Giants
» Ron Edwards, Chiefs
» Fred Evans, Vikings
» Ronald Fields, Broncos
» Aubrayo Franklin, 49ers
» Gary Gibson, Rams
» Tony Hargrove, Saints
» Chris Hoke, Steelers
» Chris Hovan, Rams
» Antonio Johnson, Colts
» Thomas Johnson, Falcons
» Derek Landri, Panthers
» Louis Leonard, Panthers
» Trey Lewis, Falcons
» Brandon Mebane, Seahawks
» Daniel Muir, Colts
» Haloti Ngata (franchise), Ravens
» Bryan Robinson, Cardinals
» Shaun Rogers, Browns
» Clifton Ryan, Rams
» Junior Siavii, Seahawks
» Paul Soliai, Dolphins
» Gabe Watson, Cardinals
» Jimmy Wilkerson, Saints
» Pat Williams, Vikings
Inside/middle linebackers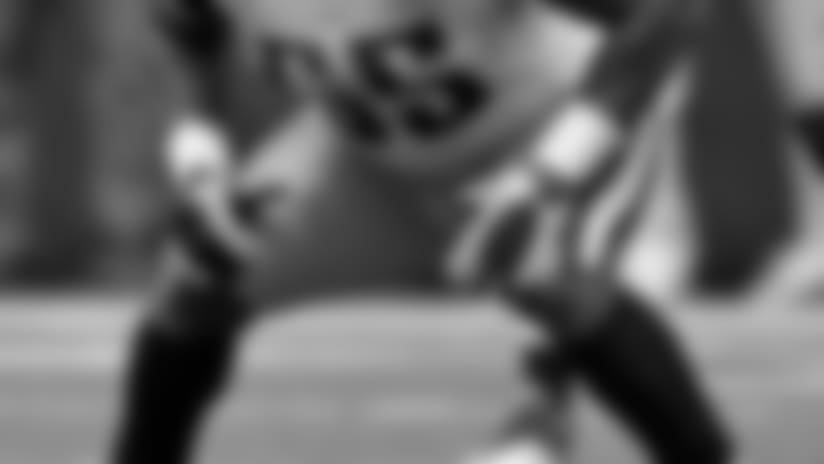 Can the Titans hold onto Stephen Tulloch?
With the Packers extending Desmond Bishop and the Jets franchising David Harris, this group lost some luster. Barrett Ruud had on-and-off contract talks with the Bucs for the past few years but was never able to strike a deal in that Bart Scott/$9-million a year range. He'll take his chances on the open market if he gets there. Injuries robbed Stewart Bradley and Omar Gaither of the Eagles of full seasons in recent years. The 49ers could like to retain veteran leader Takeo Spikes.
Inside linebackers (3-4 defense):
» Akin Ayodele, Bills
» H.B. Blades, Redskins
» Kevin Burnett, Chargers
» Bobby Carpenter, Lions
» Stephen Cooper, Chargers
» Keith Ellison, Bills
» Keyaron Fox, Steelers
» David Harris (franchise), Jets
» D'Qwell Jackson, Browns
» Lance Laury, Jets
» Rocky McIntosh, Redskins
» Paul Posluszny, Bills
» Brandon Siler, Chargers
» Takeo Spikes, 49ers
» Tracy White, Patriots
» Leon Williams, Cowboys
Middle linebackers (4-3 defense):
» Kevin Bentley, Texans
» Chase Blackburn, Giants
» Stewart Bradley, Eagles
» Ricky Brown, Raiders
» Omar Gaither, Eagles
» Dhani Jones, Bengals
» Freddy Keiaho, Jaguars
» Niko Koutouvides, Buccaneers
» Marvin Mitchell, Saints
» Kirk Morrison, Jaguars
» Barrett Ruud, Buccaneers
» Stephen Tulloch, Titans
» Rod Wilson, Bears
» Coy Wire, Falcons
LaMarr Woodley and Tamba Hali will both eventually be making DeMarcus Ware-type money. For now, though, they will have to settle with the franchise tag that is coming for both. They would be extremely sought after on the open market. Chad Greenway, who has the ability to be a factor in a 3-4 or 4-3, however, could well hit the market and the Vikings would hate to lose him. Will Herring could end up departing the Seahawks. Clint Session is a great fit in a Tampa-2 scheme, and the Colts would love to keep him, but there might not be too much cash left over given the Manning situation.
» Charlie Anderson, Chiefs
» James Anderson, Panthers
» Quincy Black, Buccaneers
» Keith Bulluck, Giants
» Prescott Burgess, Ravens
» Danny Clark, Saints
» Thomas Davis, Panthers
» Zac Diles, Texans
» Justin Durant, Jaguars
» Chad Greenway, Vikings
» Tamba Hali (franchise), Chiefs
» Will Herring, Seahawks
» LeRoy Hill, Seahawks
» Thomas Howard, Raiders
» Clint Ingram, Saints
» Brian Iwuh, Bears
» Brandon Johnson, Bengals
» Landon Johnson, Lions
» Akeem Jordan, Eagles
» Chris Kelsay, Bills
» Travis LaBoy, 49ers
» Manny Lawson, 49ers
» Ben Leber, Vikings
» Matt McCoy, Seahawks
» Quentin Moses, Dolphins
» Stephen Nicholas, Falcons
» Mike Peterson, Falcons
» Nick Roach, Bears
» Matt Roth, Browns
» Clint Session, Colts
» Scott Shanle, Saints
» David Thornton, Titans
» Pisa Tinoisamoa, Bears
» Mike Vrabel, Chiefs
» Gerris Wilkinson, Giants
» Jamar Williams, Panthers
» Sam Williams, Raiders
» Chris Wilson, Redskins
» Jamie Winborn, Titans
» LaMarr Woodley (franchise), Steelers
Nnamdi Asomugha will be as heavily pursued as any free agent, I figure. Many big-spending teams need a corner (Dallas, Washington, Houston) and he is clearly the best available. Champ Bailey is aging (but could give someone a year or two for sure). I can't fathom Ronde Barber leaving the Bucs and his good friend, their coach Raheem Morris. Johnathan Joseph has been part of one of the elite corner tandems in the NFL with the Bengals, but they could be hard-pressed to keep him. In fact, given the interest he is likely to draw, I don't see the Bengals being able to compete financially to keep him. The Jets would like to retain Antonio Cromartie, but finding the right price could be tricky. Stanford Routt of the Raiders and Chris Carr of the Ravens can be very effective in the slot. With so many teams deadset on spreading defenses these days, you cannot have too many slot corners.
» Nnamdi Asomugha, Raiders
» Champ Bailey, Broncos
» Ronde Barber, Buccaneers
» Fred Bennett, Chargers
» Phillip Buchanon, Redskins
» Chris Carr, Ravens
» Michael Coe, Jaguars
» Drew Coleman, Jets
» Antonio Cromartie, Jets
» Travis Daniels, Chiefs
» Kevin Dockery, Rams
» Drayton Florence, Bills
» Corey Graham, Bears
» Ellis Hobbs, Eagles
» Roderick Hood, Titans
» Chris Houston, Lions
» Dante Hughes, Chargers
» William James, 49ers
» Kelly Jennings, Seahawks
» David Jones, Jaguars
» Johnathan Joseph, Bengals
» Anthony Madison, Steelers
» Richard Marshall, Panthers
» Brandon McDonald, Cardinals
» Dimitri Patterson, Eagles
» Carlos Rogers, Redskins
» Stanford Routt, Raiders
» Lito Sheppard, Vikings
» Ivan Taylor, Steelers
» Joey Thomas, Raiders
» Leigh Torrence, Saints
» Deshea Townsend, Colts
» Nathan Vasher, Lions
» Jonathan Wade, Lions
» Fabian Washington, Ravens
» C.J. Wilson, Panthers
» Josh Wilson, Ravens
» Eric Wright, Browns
» Ashton Youboty, Bills
Roman Harper made the Pro Bowl for the Saints, though more people will remember the horrific game he had at Seattle in the playoffs. Darren Sharper's age and health will limit the interest in him, as the Saints secondary is now led by Malcolm Jenkins. If Tanard Jackson can put his off-field issues behind him, he could end up making some general manager very happy, whether staying in Tampa or departing. Eric Weddle has developed very well for the Chargers and is in line for a hefty, hefty raise.
Bob Sanders appears to be at the end, and has for quite some time, so the Colts would love to re-sign Melvin Bullitt rather than see him end up walking in free agency. But Bullitt himself is coming off a season in which he spent most of the year on IR.
Dawan Landry is a quality starter at a position where the Ravens have let players walk before.
» Jordan Babineaux, Seahawks
» Sean Considine, Jaguars
» Reed Doughty, Redskins
» Abram Elam, Browns
» Hiram Eugene, Raiders
» Dashon Goldson, 49ers
» Ken Hamlin, Ravens
» Antoine Harris, Eagles
» James Ihedigbo, Jets
» Tanard Jackson, Buccaneers
» Michael Johnson, Giants
» Jon McGraw, Chiefs
» Paul Oliver, Chargers
» Jarrad Page, Patriots
» Darren Sharper, Saints
» Eric Weddle, Chargers
» John Wendling, Lions
» Gibril Wilson, Bengals
» Usama Young, Saints
» Hamza Abdullah, Cardinals
» Atari Bigby, Packers
» C.C. Brown, Lions
» Melvin Bullitt, Colts
» Josh Bullocks, Bears
» Eric Frampton, Vikings
» Deon Grant, Giants
» Roman Harper, Saints
» Marcus Hudson, Panthers
» Dawan Landry, Ravens
» Michael Lewis, 49ers
» Danieal Manning, Bears
» Quintin Mikell, Eagles
» Chinedum Ndukwe, Bengals
» Donnie Nickey, Titans
» Charlie Peprah, Packers
» Sabby Piscitelli, Buccaneers
» Bernard Pollard, Texans
» Brodney Pool, Jets
» Pierson Prioleau, Saints
» Chris Reis, Saints
» Gerald Sensabaugh, Cowboys
» Anthony Smith, Packers
» Eric Smith, Jets
» Nick Sorensen, Browns
» Matt Ware, Cardinals
» Roy Williams, Bengals
» George Wilson, Bills
There are a few standout kickers and punters who could become available. Mason Crosby won a Super Bowl with Green Bay. Jeff Reed has had some big highs with the Steelers over the years. Adam Vinatieri has an impressive resume, though at 37 is clearly not as powerful as he once was. Still, there are sufficient options for veteran kickers.
» David Akers (transitioned), Eagles
» Matt Bryant, Falcons
» Mason Crosby, Packers
» Phil Dawson, Browns
» Nick Folk, Jets
» Rhys Lloyd, Panthers
» Ryan Longwell, Vikings
» Olindo Mare, Seahawks
» Jeff Reed, Steelers
» Adam Vinatieri, Colts
» Ben Graham, Cardinals
» Michael Koenen, Falcons
» Brad Maynard, Bears
» Adam Podlesh, Jaguars
» Sav Rocca, Eagles
» Daniel Sepulveda, Steelers
» Matt Turk, Texans
» Steve Weatherford, Jets
» Dave Zastudil, Browns
» Jeremy Cain, Jaguars
» Jon Condo, Raiders
» James Dearth, Chargers
» Ryan Neill, Chargers
» Greg Warren, Steelers
Follow Jason La Canfora on Twitter @jasonlacanfora.