NASHVILLE – How does it feel to be a fan one of the NFL's few unbeaten teams.
Well, the Titans aren't celebrating anything around Saint Thomas Sports Park.
After a win on Tuesday night, it was back to work and now the Texans are next on the docket.
Let's open up another round of questions in the latest Titans mailbag…
Bryan Lloyd from Hillsborough, New Jersey
Question: Hello Jim. Much has been said about Derrick Henry's stiff arm of Josh Norman, and it may be one of my favorite highlights from his career so far. However, I can't help but wonder if this is the best stiff arm ever delivered to a Titans opponent? I go back to January 3, 2004 on a cold day in Baltimore. In the first half, Eddie George separated his shoulder in the Wild Card playoff game against the Ravens when he tacked Ed Reed following a McNair interception. Despite an injury that usually keeps players on the sideline for weeks, Eddie refused to come out of the game. Later in the 4th quarter, he took a handoff and collided with Ray Lewis, driving him into the turf with his right arm in what Derrick Mason later said was the turning point of the game. I remember jumping off my couch with Eddie as fired up as ever and Ray Lewis flat on his back! He went on to rush for 44 more yards and a pair of receptions after the injury and converted a key 3rd down on the game-winning drive that ended a 5-game losing streak to the Ravens.
Jim: Hey Bryan. Well, I remember that one well. I was at that game, covering the team for The Tennessean back then. And Eddie George's display of toughness and courage that night is something I'll never forget. He came back after suffering a shoulder injury in that contest and took the fight to Ray Lewis. But I must say, the Derrick Henry stiff-arm of Bills cornerback Josh Norman on Tuesday was the best I've seen in person. I mean, he decleated Norman while throwing him to the ground. Eddie's physicality was on full display on that run in Baltimore, but Henry took things to another level.
Bryan Talmore from Beaumont, Texas
Question: Simple: Where in the world is Adoree' Jackson???
Jim: Simple: He's hurt. I know there have been a lot of questions about this. Adoree' suffered a knee injury in the week leading up to the opener. He was placed on Injured Reserve, and he remains there today. The good news is I saw Adoree' this week working on a side field, so he's making progress. But he's not ready to play, and until he is he'll remain on IR.
Ross Allwein from Orangevale, California
Question: Hola Jim, what a tremendous win for The Boys! I'm still watching all the highlights, and hope the players effected are feeling better, and are excited to get back on the field. Last I wrote was during coach Vrabels first year at the helm due to being impressed with the overall positive energy the team exudes during each game. Watching the interviews, it's easy to see Vrabel isn't very open, or engaging with the media, but if I was a player, I would love that! Being close to the team, do you feel Vrabel is infectious in regards to inspiring The Boys week in, and week out? There's just an energy to the team, that inspires even me all the way to California. I attended the Raiders/Titans game last December, and left very happy, contrary to my friends. Hopefully I can attend a home game next year! Thank you for everything you do, take care, and stay safe.
Jim: Hey Ross. Good to hear from you. When Vrabel was hired, he was hailed for being a "leader of men." I think he's great with players, because he used to be one. He relates to what they are going through, and knows when to push them, and when to back off. His approach has a way of inspiring them. His ability to have the team ready to play vs the Bills after everything that had gone on the previous two weeks goes down as one of the best coaching jobs I can remember since I first start covering the team in 1999.
Patty Commons from Phoenix, Oregon
Question: What is the status of Marcus Mariota? Will he be coming back?
Jim: Hi Patty. Marcus is with the Raiders, and he's working his way back off from IR himself. I wish him well, but he won't be back with the Titans. Marcus is under contract with the Raiders, and the Titans already have a back-up quarterback.
Brady Thomas from San Francisco, California
Jim: Does Jon Robinson or Mike Vrabel see these mailbag questions? If so, how often do they see or read these questions?
Jim: Hey Brady. I just assume they read the mailbag every Tuesday and Saturday like everyone else… 😎
Michael Liguori from Lelystad, the Netherlands
Question: Loving the season so far!! The Boys have shown such a strong resilience and team spirit.
Jim, do you have any update on Isaiah Wilson? What is his current status - he is off the COVID list but wasn't on the Inactive List this week? Will we see him at practice and in games soon?
We have learned from past years that we shouldn't evaluate the draft picks (yes, I am looking at you Jeff) and I really thought that the Wilson pick was for the 2021 season and beyond. That said, I was hoping for a bit more than what we have seen so far.
Jim: Hey Michael. Isaiah is back and practicing with the team. The Titans had a roster exemption for him last week, and he was added back on the 53-man roster on Wednesday after previously being on the Reserve/COVID-19 list. He's getting back in shape and finding his way. As for when he'll be in games, well, I'll be surprised if he's not one of the inactives on Sunday since he's only had two days of practice, and as I've said here many times – Isaiah was drafted for the future. That was always the plan. He's not going to bump Taylor Lewan or Dennis Kelly from the starting lineup this year, and the reality is that was never going to happen.
Kirk Williams from New Zealand
Question: Hi Jim. I'm a 16 year old fan from New Zealand. My friends also follow the NFL and are Steelers, Ravens, Bears, Broncos and Vikings fans. What can I tell them to show why the Titans are gonna win this Super Bowl?
Jim: Hey Kirk. I've got you here. Just show them this hat...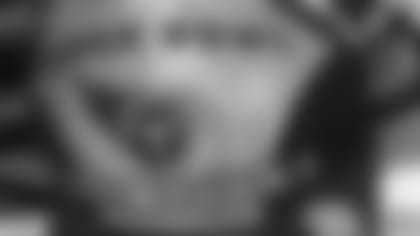 John Oneill from Jim Thorpe, Pennsylvania
Question: No questions, but I wanted to mention that I really enjoy reading your material. After a long day, it's nice to read you articles which are insightful but never divisive. You're a great influence during a difficult time. My son is 13 years old and we bond over the Titans and I share your opinions/information with him. Keep up the good work.
Jim: Thanks, John. I really appreciate this.
Damon Wright from South Carolina
Question: How did Evans #32 get injured against Buffalo? What is his status?
Jim: Hi Damon. Darrynton Evans suffered a hamstring injury against the Bills, and was placed on Injured Reserve (Short Term) this week. He's out at least three weeks.
Tyler Gross from Easton, Pennsylvania
Question: Hey Jim. Diehard Titan fan but being from PA I've been force fed a lot of Eagles games. I was fortunate enough to watch Will Compton during his time in Washington. Love his podcast with Taylor Lewan and glad to have him back as he seems like a good locker room presence, mentally gets the game and is a motor. Curious to hear your thoughts on him off and on the field and if you'd count on him to make a big play or two down the stretch. Stay safe!
Jim: Hey Tyler. I think Will has done a nice job in his return to the team. He's a high-energy player, and a player the coaching staff likes, and trusts. I do think he's going to continue to make an impact.
Al Reeves from Upper Marlboro, Maryland
Question: Jim, I going to purchase a jersey as a birthday 🎂 gift 🎁 for my friend. He is in love with the Titans. What are a couple of recommendations names and number should I put on the jersey that are an outstanding player. Thanks in advance.
Jim: Hey Al. Well, I think it's always safe to get a jersey for a guy who is going to be around for a while. I think you're safe in going with No. 17 (Ryan Tannehill), No. 22 (Derrick Henry) and No. 11 (A.J. Brown). All are marquee players who will be Titans for a while.
Have a great weekend everyone!