NASHVILLE – We're off and running at Titans camp.
Nine practices down, and a few more to go before the preseason opener on Friday night in Atlanta.
The Titans have Sunday off, so I figured it's a good day for another mailbag.
David Copelin from Bowie, Maryland
Question: Hello Jim. Just a few weeks ago I read how DeShone Kizer looked really good in practice and has picked up playbook well. The following week, he gets cut and the Titans bring in Matt Barkley, which is a step backwards. I don't understand this move other than he is a veteran. Can you help me understand why the Titans would release a guy who was apparently looking better than Woodside? Even Kizer's skill set is closer to Tannehill but I just can't see the Titans can win with Barkley if Tannehill was to get injured (God forbid).
Jim: Hey David. Not sure where you were getting your DeShone Kizer info. I know I never wrote he was looking really good in practices and was picking up the playbook well. And I sure as heck never said he was looking better than Logan Woodside. In Kizer, I saw a guy who struggled in camp. He held on to the football too long, threw three interceptions, and just never looked comfortable. Even DeShone admitted he was struggling. It's early with Matt Barkley – he's only practiced a few days. But I don't think it's fair to say he's a step back from Kizer. He's played more than Kizer has in recent years and did well enough to hold a job in Buffalo the past three years. And he's looked pretty good in camp so far.
Jurail Pinder from Cambridge, Maryland
Question: As a long-term Titans fan do you think we have all the pieces we need to make it over the hump to get to the Super Bowl? 🏈
Jim: Yes, I do think the Titans have all the pieces to get to the Super Bowl. But I could probably say the same thing about 7-8 other teams at this point as well. In the NFL it's all about staying healthy, winning close games, and finding some magic at the right time. And that time is not in August. We'll see how things look in December and January to know whether this team is capable of making a run.
Josh Potter from Davenport, Florida
Question: From what you have seen, who has the best chance to be the punt returner?
Jim: The team is working a lot of guys there in practices, with Chester Rogers, Cameron Batson and Mason Kinsey getting the most looks. Just being honest, Kinsey is going to have a hard time making the 53 with the depth at receiver. So either Batson or Rogers right now, and I think there's probably room on the roster for one of them, and even that is hard to guarantee right now. Start counting the receivers, and you can get to five on the 53 pretty fast. Let's see who is working there at the beginning of September for some real clues.
Stevan Dyer from Davie, Florida
Question: How does the rookie Rashad Weaver look?
Jim: Physically, he looks the part. He's long and athletic, and he has a burst. But he also looks like a rookie a lot of days, something Mike Vrabel pointed out on Saturday. He needs to be more consistent, but the same can be said about a lot of the young guys. I'm looking forward to seeing him in pads.
Zach Barrett from Winnipeg, Manitoba, Canada
Question: Hello from Canada. My question is we brought in Jim Schwartz but why is he not the DC? I know Vrabel likes to promote within but wasn't Shane calling the defense plays last year? I hope we don't let our defensive downfalls of last year carry into this season. And if does we bring in the proper defense coaches. P.s i miss Dean Pees
Jim: Hey Zach. Schwartz was brought in here to be a resource for the defensive coaches, and not the DC. Shane Bowen was the DC when Schwartz was hired, and he remains the guy in charge as well. Give him a chance. With all the new acquisitions on defense, and with a year under Bowen's belt and now the title, I expect the defense to be much improved.
Brett Heard from Nashville, Tennessee
Question: Please update us if the guy found a pair of size 14-15 black shoes.
Jim: A great story developed this week, Brett. All those who read Thursday's mailbag saw the email from JW Austin from Bethpage, Tennessee, a disabled veteran with diabetes and neuropathy in his lower legs and feet. JW explained his daughter was getting married this weekend, and he was hoping to borrow a pair of size 15 dress shoes from a Titan so he could look good for his daughter at the wedding. His other was a pair of beat up white tennis shoes, because of the swelling in his feet. JW left his phone number, and email address. Well, Johnston & Murphy saw the email, and did a great thing. They gave JW not one, but two pairs of shoes, so he could look good on the big day. Pretty cool, huh? I talked to JW on Sunday morning, and he said "I don't know why, but God always looks out for me. I feel blessed." Way to go Johnston & Murphy!
Adam Finlan from Spring Hill, Tennessee
Question: Hey Jim is Adam I am a Down syndrome Tennessee Titans is underdogs go to super bowl at New LA Rams Stadium
Jim: Hi Adam. I do think a lot of folks still consider the Titans an underdog. But that would make the story even better, huh? Have a great day.
Jana Alexander from Pinellas Park, Florida
Question: TITANUP and good afternoon. My name is Jana, I am originally from Germany but moved to Clarksville, TN in 1991 when the Titans were the Houston Oilers. I've been a huge Fan ever since and my Dream was to meet the Team on day. Unfortunately I moved to the Sunshine State, which made me even a bigger fan. I had my car wrapped in the Tennessee Titans logo and are going to every game in Jacksonville, Miami and Tampa. My biggest wish is for the team to autograph my car. It would mean the world to me. I would love to send you a picture if I could. My question is, would it be possible to have the team sign it when they come down to the pre-season game against the Tampa Bay Buccaneers or the training facility from the Buccaneers?? I have tickets to the game on Aug . 21st already but I would live to come to training if any way possible. Hopefully I will hear from you soon so I can E-mail you a picture of my Tennessee Titans ride that is making heads turn all over the Sunshine be State. Thank you for your time.
Jim: Hi Jana. I really wish I could make it happen. With the practices, the team's busy schedule, and COVID protocols, I can't arrange it myself. But hey, maybe you can get lucky and spot a player with a Sharpie! I'll be on the lookout for you and the car when I'm down there, though! You'll be easy to spot! Thanks for sharing the pictures!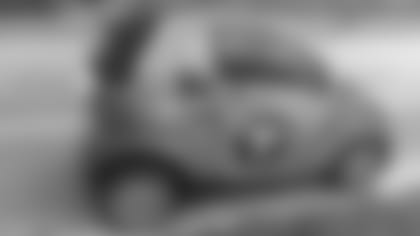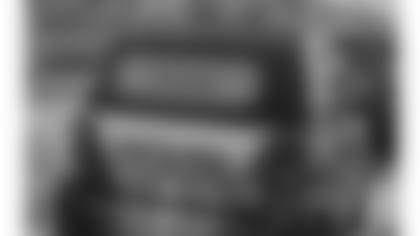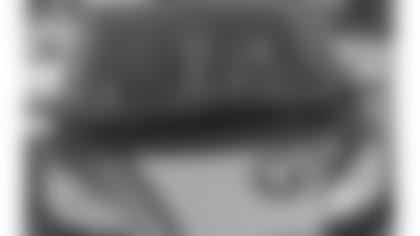 Aaron Garfrerick from Nashville, Tennessee
Question: Jim. I'd like you to touch base on how EDGE/OLB is looking so far in camp. Behind Dupree and Landry, who's most likely to be next in rotation and earn meaningful snaps this year? I like what I'm reading about Simon and Weaver, what about the guy we picked up from the Steelers and Roberson? Anyone else in the mix?
P.S. do you also have info on the open practice announced for August 16th I believe was the date, or can point to a resource with more info? Thanks and Titan Up. Most excited I've been for a season in a long time can't wait to be in Nissan!
Jim: Hey Aaron. Bud and Harold have both been somewhat limited in camp, with Bud just starting to practice this week, about the same time Harold's been sidelined a bit. I'll tell you who has looked good to me: John Simon. He's made some plays. Derick Roberson has flashed as well. Same for Rashad Weaver. We'll know a lot more when the pads come on.
As for the open practice, here's all the info: CLICK HERE.
Freddie Kimball from David, Panama
Question: I was born and raised in TN. Jim I would like for you to tell me how many games do you think the Titans will win this season? They should be better than last season with the new players they have now.
Jim: Hey Freddie. Since I started working for the team, I don't do predictions any more these days. You have to understand: If I pick the team to go 15-2, I look like a homer. If I pick the team to go 8-9, everyone would probably wonder how a guy who works for the team could be so pessimistic. I will say I think the team has the potential to be pretty good. But as I mentioned to Jurail early in this mailbag, a lot of things will need to come together.
Have a great Sunday everyone!