PHOENIX – We've almost made it.
One more day to Super Bowl LVII, and if you're not excited about that, then look at it this way – the chase for the 2023 season's Vince Lombardi Trophy begins as soon as Sunday night's game ends.
It's been a busy week, so I'm cutting straight to the chase in this Titans mailbag.
Joe Pinzur from Hartsville, Tennessee
Question: Through his first three seasons as coach of the Titans, Mike Vrabel had two OC's hired away to head coaching jobs for other teams. Apparently, Vrabel does not want THAT happening again any time soon.
The Titans' offense in 2022 was boring and predictable. The coaching staff was due for some new blood and creative play-calling. Simply shuffling around the same personnel does NOT qualify as an upgrade. I hope I'm wrong; but not gonna hold my breath. Do I sound like Eeyore yet?
Jim: You don't sound like Eeyore. You sound like a guy who thinks he knows more than Mike Vrabel, and he's a tough guy to take on when it comes to football knowledge. Don't get me wrong here, Joe. It's OK to question decisions. No one is above being held accountable. I welcome differing opinions in here. It's what keeps the mailbag hopping. Vrabel hasn't been perfect with everything he's done, and I haven't been right with all my takes. But I always remind people at times like this: Mike Vrabel isn't just winging it, and he's not making decisions so he can hang around his buddies and chuckle it up. He spends a lot of time on all this. He interviewed a lot of candidates. If he makes bad hires, and guys don't work out, then the team will lose more games and his job could ultimately be in jeopardy. That's the way the NFL works. Vrabel has built up some cred because he's had success in the league. Let's not forget he was the NFL's coach of the year in 2021. And, as you said, two of his past OCs were ultimately hired as head coaches. So, he's put his faith in the right guys in the past. Promoting Todd Downing didn't work out for a number of reasons, and he's now gone. It's unfair to judge Tim Kelly based on what the offense looked like last year with Downing. Tim wasn't calling the plays. Time will tell if it ends up being the right decision. Until then, try and be more like Tigger than Eeyore.
Richard Weber from Winchester, Tennessee
Question: HELLO JIM, I WAS HOPING THE COACH (MIKE V) WOULD GO OUTSIDE THE CORE UNIT TO ADD SOME NEW BLOOD AND IDEAS TO THE OFFENSE. WE SEEM TO BE IN A HOLDING PATTERN WITH THE RECENT PROMOTIONS FROM WITHIN. ALL OUR OPPONENTS KNOW WHAT TO EXPECT WHEN WE LINE UP ON OFFENSE. HECK I'VE EVEN CALLED THE PLAYS A LOT OF THE TIME. IF I CAN DO IT, GOOD COACHING STAFFS CAN STOP WHATEVER WE DO. WE NEED SOME NEW WRINKLES AND DESIGS IN THE OFFENSE. DO YOU THINK THE RECENT CHANGES WILL BE ABLE TO MAKE NECESSARY CHANGES AND IMPROVE THE COMPLEXITY OF OUR OFFENSE?
Jim: I'm curious to see how different things look as well, Richard. A lot depends on what kind of new personnel is added as well. P.S.: Turn off the caps lock.
Jim Williams from Lubbock, Texas
Question: Hi Jim. Good to see Tim Kelly get the OC job. Living in Texas, I got to see most of the Texans games when he was the OC there. He did a pretty job with inferior talent. The Houston offense certainly took a step back in 2022 after he left the team. Now for my question. Other than Derrick Henry representing Visa Card, are any Titans players at the Super Bowl promoting products?
Jim: You sound like a Tigger, Jim. A few guys have been in town this week, but for different matters. Not sure any of them are tied to sponsors.
Tom Meyer from San Antonio, Texas
Question: Howdy Jim, I bet there will be a lot of fans kicking and screaming about Tim Kelly being the new OC. My take is this let the man show what he can do. I suspect he saw what was good and what was wrong last year and will put his own stamp on the offense. Let's give the man a chance. Mike V. knows what he is doing ,he has shown us that in the past. He let Downing have a chance and when he failed Vrabel waited out to years end to clean house instead of having a knee jerk reaction. Look at the new hires he and Ran have already made. I applaud the hiring of our first full time female coach! I am excited as to what the future holds for this team. Great idea in moving people around letting them gain experience in other areas. I have used the cross training method for years and it has shown to strengthen your staff. I also like what RAN C. said about letting the position coaches do the picking in the later rounds of the draft. I can't wait for the new season. Thanks for all you do in bringing us the news.
Jim: I have heard some complaints, Tom. I appreciate you chiming in.
Anthony Anthamatten from Franklin, Tennessee
Question: There is a lot to be said about the Tennessee Titans organization: A female controlling owner (Amy Adams Strunk), a black general manager (Ran Carthon), a no-nonsense coach (Mike Vrabel), and recently hired a female Assistant DL coach (Lori Locust). Inclusive and progressive. Great way to build any organization. Titan Up!
Jim: I think that's pretty cool, too, Anthony.
Benny Patterson from Erwin, Tennessee
Question: well i see vrabel has done it again,promote within as oc,move all staff up a notch give them a differant title,how's that worked in the past jim.vrabel is a bellicheck wanna be so bad he can.t stand it and he's ruining a good organization,i can't believe there is so much fan support out there for him and his moves.only goes to show you about 25% of people really know football and buisines.dont get your hope's up for 2023 fans,another joke,just keeps on coming,hey jim,have a good day,
Jim: Doesn't everyone want to be like Belichick? You're taking the L here, Benny, because you gave Belichick one too many.
Hector Sanchez from Los Angeles, California
Question: Hey Jim, so we promoted another guy from the staff to OC. Why the heck do we keep doing this!?!?! We've tried it and it didn't work, I think there was some promising OC's out there. Is Kelly really the real deal or is Vrabel not able to come out of the box and bring in a guy with a different offensive mind set?
Jim: Tried it last time and it didn't work last time, and tried it before and it did. Believe me, I remember the mailbag being lit when Arthur Smith was promoted to OC. Then, I remember a lot of people being sad to see him go. Tim Kelly will have to prove if he's the real deal or not.
Bear Butler from Somerville, Tennessee
Question: Hey Jim. I hope Vrabel and Ran have a QB in next year's draft and plan to tank next season to get the #1 pick to get the future of the franchise. If that's not the case then the news of the coaching changes I saw makes no sense to me.
The Titans ranked close to worst in the entire NFL in passing this year so, promote the passing game coordinator to run the offense. Bring in a guy from the Atlanta Falcons who were in last place in their division to be your new passing game coordinator. And the Titans offensive line ranked 32nd (dead last) in the entire NFL this season soo fire the O-line coach and then hire his assistant to be the new O-line coach. And then seemingly play musical chairs with the rest of the offensive coaching staff promoting some and switching some from coaching one position to another. If the plan is not to tank for a QB then I really don't get it. Thanks for your time.
Jim: No one is tanking, Bear. There is no such thing as tanking in the NFL.
Bobby Jones from Charlotte, North Carolina
Question: I am so frustrated with our fans and how they put down Tannehill. This guy has come in and done nothing but win games, and afc south championships. Health is our major problem I feel if we could have been more healthy confidence would be higher and our team would have been contenders even last year. Our young talent has been looked over. We got some building blocks to work with in our future. Question is now which corner stones will we retain? TANNEHILL MUST STAY PERIOD. sick of the Roger's rumors and Brady. We good at qb. Our D and The Hill got us number one seed without the King and over half our starters. That all the evaluation I need on that. Hope Ran makes the right choice. I also believe Willis will surprise us. He has star power just need him to be a Lil more competitive. The guy is just to nice. Great spirit though.. I believe in our new gm and Vrabel. Let's go titans forever 💙. What will we do about health and our players. The turf is a good start but my goodness this is Ludacris.
Jim: No, Bobby, this is Ludacris…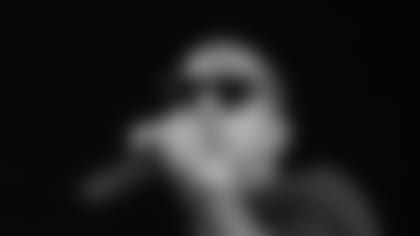 Jeremy Rodriguez from Winchester, California
Question: Ok, Jim. Here the team is promoting within again. I have to believe Vrabel and Carthon have a lot of faith in Tim Kelly. With names like Joe Brady, Brian Johnson, Byron Leftwich out there, there has to be something so special about Kelly that they passed on these guys. I thought maybe with Ran the team would look outside for something different, something a little more up tempo, something that would give this offense a little faster look. But then again, what do I know. I'm just a guy with a hot grill and cold beer. Have a good weekend Jim! Titan Up!
Jim: Hey, Jeremy, there's nothing wrong with being a guy with a hot grill and a cold beer!
Patrick Sweeney from Roselle Park, New Jersey
Question: Hey Jim, wouldn't it be beneficial for the nfl to add one extra roster spot for a developmental quarterback? This spot could allow teams to try to develop a quarterback (Malik Willis) who isn't quite ready for game action without the risk of them being taken from the practice squad by another team. This would probably help the player and the nfl develop more quarterbacks.(in a league that needs more quality quarterbacks). P.S, did you ever think AJ would play the whole year without getting hurt? I sure didn't. (here's hoping Burks has a great year next year).
Jim: I think this is a great idea, Patrick. I've seen other suggest iy as well. I can't understand why the NFL doesn't consider it to improve the product – and games – when starting QBs get hurt.
Fred Trotman from St. Louis, Missouri
Question: Jim Fred again this week. I had the same thoughts on Cunningham not being with us next year. I hope we can retain Long and I'm excited for Chance and Monty they showed that they can start in this league just gotta get more experience. But that isn't why I'm here. Just wanna wish AJ Brown and Brett Kern good luck this weekend. They're still Titans in my eyes so I am most definitely rooting for them. We'll be there next season
Jim: Thanks for taking the time, Fred. I wish the best for those guys as well.
Justin D from Saskatchewan, Canada
Question: Hey, with so many fans (me included) wanting Downing fired through the year. Why are so many of these same fans ready to give up on Willis? He did what was asked of him, which wasn't much. Hand off, hand off again, couple run options, very occasional throw. And then last minute drives go win the game and throw. He was set up to fail in some ways from poor play calling.
I would love to see him get more chances in preseason and really let him throw. I'm rooting for him to succeed.
What's your opinion of Willis going forward?
Still to early in off-season to know if Tannehill stays or goes. I'm assuming we keep him and let him play out contract. Do you see him staying? And if not what other options are there? (Please don't say rodgers, I can't start rooting for him now)
Jim: Hey Justin. I've said many times since season's end Malik has a long way to go. Heck, I said it before the season, and some folks didn't want to believe me – they wanted him starting ahead of Tannehill. Not sure what's going to happen with him moving forward. I'm pulling for him. He's one of the nicest and most genuine guys I've been around.
Matt Montanaro from Vaughan, Ontario, Canada
Question: I am totally confused. Todd Downing was a disaster at OC. Every pundit pretty well indicated that the Titans needed to bring in fresh blood from outside to spark this offense and get it in gear. What do they do? They hire from within and promote the pass game coordinator - same guy who participated in this offensive disaster and led one of the most inept passing games of any team this season. How can we assume this was the right move - please prove me wrong Tim Kelly because I have no idea how you are going to pull this off. Clearly, Vrabel hired someone who can't outshine him. Good luck!
Jim: Not even sure what to think about this line of thinking, Matt. You think Vrabel is really worried about his OC outshining him? It benefits everyone if his hires are good ones.
Steve Crosio from Brick, New Jersey
Question: Who should Tennessee Titans fans be rooting for in the Super Bowl Jim?
Jim: Rihanna? Good commercials?
Have a great week everyone!