[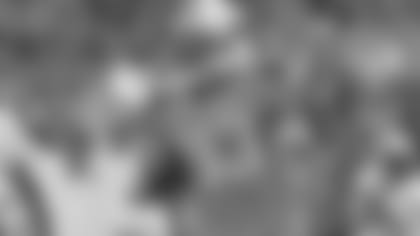 ](http://www.nfl.com/partner?partnerType=rookies&module=HPcp3package)
*      Titans rookie WR Marc Mariani
Running back *CHRIS IVORYof the
New Orleans Saints
, kick returner
MARC MARIANI
*of the Tennessee Titans, punt returner
BRYAN McCANN
of the Dallas Cowboys, defensive tackle
GERALD McCOY
of the Tampa Bay Buccaneers and defensive back
T.J. WARD
of the Cleveland Browns are the finalists for
PEPSI NFL ROOKIE OF THE WEEK
* honors for games played on November 18-22, the NFL announced today. 
Fans can vote for one of these five players now through Friday at 11 a.m., CT to determine the PEPSI NFL ROOKIE OF THE WEEK.  The PEPSI NFL ROOKIE OF THE WEEKwill be announced Friday evening on NFL.com/rookies.
After the regular season, five players will be nominated for Pepsi NFL Rookie of the Year honors.  Fans can vote for the winner on NFL.com/rookies throughout the month of January.  The winner will be announced at a press conference at Super Bowl XLV in North Texas.
A closer look at the finalists: 
• New Orleans Saints RB CHRIS IVORYhad 23 rushes for 99 yards and one touchdown in the Saints' 34-19 win over the Seattle Seahawks.
• Tennessee Titans KR MARC MARIANI returned a punt 87 yards for a touchdown and returned 3 kickoffs for an average of 27.3 yards in the Titans' 19-16 loss to the Washington Redskins.
• Dallas Cowboys PR BRYAN McCANNreturned a punt 97 yards for a touchdown and had one tackle in the Cowboys' 35-19 win over the Detroit Lions.
• Tampa Bay Buccaneers DT GERALD McCOY helped shut out the 49ers making three tackles, his first career sack, two quarterback pressures and a pass defensed in the Buccaneers' 21-0 win over the San Francisco 49ers.
Cleveland Browns DB T.J. WARDrecorded five tackles and two interceptions in the Browns' 24 – 20 loss to the Jacksonville Jaguars.
This is Pepsi's ninth year as the official soft drink sponsor of the NFL and the ninth year that Pepsi will present the NFL Rookie of the Week and NFL Rookie of the Year awards.