**
 [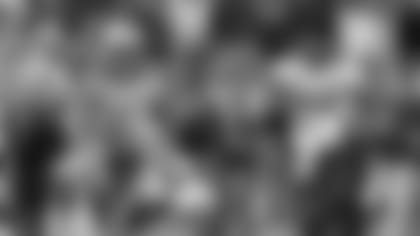 ](http://www.nfl.com/partner?partnerType=players-air-and-ground)
Johnson rushed for a franchise-record 228 yards and two TDs, including an 89-yarder, in Tennessee's 30-13 win over Jacksonville.
NASHVILLE, Tenn. --** Titans running back Chris Johnson is a finalist for the FedEx Ground NFL Player of the Week after his record-breaking performance against the
Jacksonville Jaguars
. Fans
can vote
until 11 a.m. CT on Friday to determine the winner, which will be announced Friday evening on NFL.com. 
Johnson rushed for a franchise-record 228 yards and a pair of touchdowns in Tennessee's 30-13 victory. Johnson's 228 rushing yards represented the NFL's highest rushing total since Adrian Peterson had 296 yards against San Diego Nov. 4, 2007. It tied for the 16th best single-game rushing total since the 1970 AFL/NFL merger.
With the score tied 13-13 in the third quarter, Johnson gave the Titans a seven-point lead with a 52-yard touchdown run. Johnson's sixth career carry of 50-plus yards put him over the 100-yard barrier for the second consecutive week and the seventh time in his two-year career.
Johnson's 89-yard touchdown run in the fourth quarter represented the third-longest run in team history. His record-setting day concluded with 228 yards, eight more than the previous co-record holders, Billy Cannon (216 on Dec. 10, 1961) and Eddie George (216 on Aug. 31, 1997).
Other candidates include:
Jacksonville's MAURICE JONES-DREW carried the ball eight times for 177 yards and two touchdowns (80 and 79 yards) in the Jaguars' 30 - 13 loss to the Tennessee Titans.
Houston's RYAN MOATS carried the ball 23 times for 126 yards and three touchdowns in the Texans' 31 - 10 win over the Buffalo Bills.