These playoffs, young as they still are, have already affirmed a football truism: To succeed in January, for the most part, you must have an accomplished quarterback.
Sure, we've seen the combination of a superior defense and dominating running game result in guys like Trent Dilfer and Jake Delhomme and Brad Johnson in the Super Bowl in recent memory, but with so many teams willing to spread out a defense and chuck the ball around these days, the guy under center had better have some sort of pedigree. It's no coincidence to see the Final Eight comprised of either first-round picks (Ben Roethlisberger, Joe Flacco, Jay Cutler, Mark Sanchez, Matt Ryan, Aaron Rodgers), or those mentored by the truly great (Matt Hasselbeck, a sixth-round draft pick who got to learn under Mike Holmgren, a quarterback genius, and Tom Brady, also a sixth-rounder who learned from all-around football genius, Bill Belichick). To use one of Darrelle Revis' favorite phrases, there isn't a slouch in the group (the closest thing to one might be Revis' own quarterback, but these New York Jets are very much in the mold of those Baltimore, Carolina and Tampa Bay teams, distinctly constructed to overcome quarterback foibles).
We observed again this season, how having a Philip Rivers or a Peyton Manning allowed a team to hold a season together despite being ravaged by injury or roster absences. We saw how quickly a franchise like Arizona could plunge when a future Hall of Famer like Kurt Warner decided to turn from playing football to talking about it (and quite well, if I do say so myself).
It's all about the quarterback. And having a playoff-tested passer is always at a premium (Matt Cassel's splendid season will be tempered by his utter suffocation at the hands of the Ravens in his postseason debut).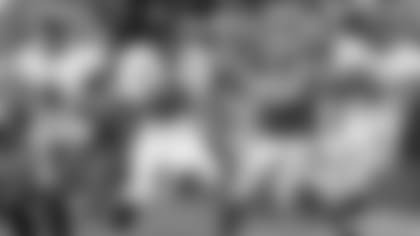 From L to R: Kevin Kolb, Kyle Orton, Matt Flynn and Donovan McNabb are a few of the veteran quaterbacks that might be available via trade or free agency.
Thus, it's not surprising that a glance towards the 2011 quarterback market leaves one underwhelmed. Teams rarely let the good ones get away, and the clubs most adept at developing more than one at a time (Philadelphia, Green Bay and New England in recent years) are generally pretty smart about knowing which one to part with and which to hold dear. And it's also no surprise that two of those franchises -- Green Bay and Philadelphia -- hold two of the most attractive commodities once the 2011 League Year begins (March at the earliest), in Kevin Kolb and Matt Flynn, respectively, while Denver will determine what Kyle Orton could fetch in return.
As always, there will be sufficient quarterback demand. More than a quarter of the NFL could be in pursuit of an upgrade at quarterback. San Francisco, Minnesota, Arizona, Washington, Carolina, Tennessee, Miami, Seattle, Buffalo and Cleveland are all candidates for an upgrade (I continue to hear Carson Palmer's play down the stretch, without the dominating personalities of Batman and Robin around, left a favorable impression on Bengals brass and he is expected back as their starter in 2011). And while the Colts and Eagles do not have their current starting QB under contract for 2011, Manning and Michael Vick, if nothing else, will be franchised. The odds of either actually reaching the market are nil. They're going nowhere.
That leaves Kolb and Flynn, both current backups but kids with abundant potential, and Orton headlining a crop that includes intriguing, if not necessarily stellar names, like Hasselbeck (assuming he does not go the Warner route), Donovan McNabb, Vince Young, Marc Bulger and JaMarcus Russell. Kolb, Orton and Flynn would be possible trade bait, and while Young (Titans) and McNabb (Redskins) technically have contracts for 2011 from their current teams, the money involved in both of those deals combined with other factors makes them virtually impossible to trade. Thus, for our purposes, Young and McNabb will be considered free agents with their eventual release a virtual certainty.
So once again the Philadelphia Eagles will be the fulcrum of the quarterback machinations. Say what you want about Kolb's limited sample size, and his career passer rating of 73.2, but he has had several big games in a pressure-filled town. Not to mention, he has been graced by the Andy Reid Seal of Approval. For a quarterback, that's huge. McNabb, a quarterback nearing the end of his career, without a contract extension at the time, fetched two picks, including a second-rounder, a year ago. With Kolb younger, cheaper and potentially much better than McNabb right now, the admission to this trade party will be steep.
Several executives I spoke to, along with sources close to the situation, maintain it would have taken at least a first-round pick to get Kolb a year ago. Again, the Eagles have only Kolb and rookie Mike Kafka under contract for 2011, so no move would be made until the Vick situation is resolved. And the Eagles, despite Kolb's clear preference to move on to start elsewhere, do not have to do anything. But it's a legitimate possibility. ("I can't see them doing it for anything less than a high two that can move to a one," one exec told me, a notion I heard echoed elsewhere as well).
If you take new 49ers coach Jim Harbaugh at his word, that he aims to run the Bill Walsh West Coast offense, then there might not be a better fit than Kolb out there. The 49ers know that in their dreadful division, even marginal quarterback play could have them hosting a playoff game. You don't court Harbaugh the way they did and then saddle him with one of the Smiths who attempted to man the position for the team last year. There might not be a quarterback who makes sense for them with the seventh overall choice -- and that's obviously way too high to deal for Kolb -- but they could very well fit that "two-that-moves-to-a-one" scenario.
The right coach with the right quarterback could alter the fortunes of that franchise, and doing so this offseason would be vital as they continue to try to get a new stadium built. Whether it's Orton, Kolb or Flynn, one of those young veterans might be more desirable than a rookie.
I could also see the Browns (general manager Tom Heckert was with the Eagles when Kolb was drafted), the Vikings, and Titans exploring this option, but I have a feeling maybe the 49ers get it done a year after passing -- in hindsight, wisely -- on McNabb.
Flynn has an even smaller sample size than Kolb. One regular season game. But it was a big one, a Sunday night matchup on the road against the Patriots with Rodgers out with a concussion. Flynn suffered from some clock-management issues, as any novice would, but more than held his own. Packers coach Mike McCarthy is very much in that Andy Reid QB guru mold, which helps Flynn's stock as well. Yes, he was just a seventh-round pick in 2008, but he has showed well in the preseason and just look at Rodgers and Hasselbeck for evidence of how Green Bay understudies can fare. One GM, when seeing what San Diego got for Charlie Whitehurst, and New England got for Cassel, estimated that a second-round pick for Flynn might not be out of the question.
"The problem is he's only played one game, but you know Green Bay values him," the GM said. "It would probably take someone that really knows the kid to go out and trade for him. It's like with Cassel, where (Scott) Pioli knew him (Pioli was with New England with Cassel). So where could Flynn go?
"Seattle, with John Schneider (the Seahawks GM was a former executive with the Packers) would be a logical choice. He's not afraid to trade for a quarterback (acquired Whitehurst a year ago). I know he likes Flynn. It's going to take somebody who really knows him inside and out."
Furthermore, with San Francisco and Seattle potentially both in the market for some of the same quarterbacks, the demand to land one or the other could rise. Whitehurst, as one scout put it, "looks like a dear in the headlights," and as well as Hasselbeck played against the Saints, his body is clearly breaking down and his status seems perpetually week-to-week. Some execs believe the Whitehurst deal could make Seattle hesitant to strike again, and one NFC West executive wondered if Hasselbeck's playoff performance might pressure the Seahawks into keeping him (a scenario the division rival seemed to be rooting for, quite honestly).
The Seahawks are trying to build a championship-level squad and with Sam Bradford and the Rams taking major steps, they're going to need stability at the QB position for years to come. No one wheels and deals like the Seahawks. I don't rule this kind of move out at all.
Orton could end up linked with his old coach, Josh McDaniels (more on that later), depending on where he lands as an offensive coordinator. I also can't help but wonder whether Minnesota coach Leslie Frazier gleaned anything from McDaniels about Orton when he interviewed him for their OC job last week. We don't know exactly what offense the Vikings will run, as they rework the staff. But Orton has played in their division, and the execs I spoke to don't believe the Broncos will get more than a third-round pick for him.
"Of Kolb, Flynn and Orton, the guy I'd target is Orton," one NFC executive said. "He's been productive and he's more polished and you can get him cheaper."
McNabb's stock plummeted in 2010, though, in his defense he was stuck with an offense devoid of a run game, sufficient offensive linemen or playmakers. Still, he brings a strong résumé, leadership skills and maturity. Sounds kind of like the anti-Vince Young to me, and I can't help thinking the Titans, a team that is strong in other areas, might make sense. This could be the final year for Jeff Fisher there, and with a coaching change looming, I don't see Bud Adams sinking big money on a QB who the next coach might not like. And after being burned by Young, I would think steadiness and headiness would go a long way. Say what you want about McNabb, but despite all he's been through, he's always exuded class. He could be a fit in the offense there.
"I'm not sure how much he has left, but in Tennessee he'd have a lot of the things he was missing in Washington," the GM said, pointing to their line play and Chris Johnson at running back. McNabb knows this next contract is not going to be near what he could have earned via the Washington extension, according to sources close to him. He also knows he's looking at a two- or three-year deal, tops. Could be just what the Titans are in the market for.
Bulger could turn out to be a steal for someone. Yes, there are health/concussion concerns. But there were with Warner as well, and he ended up resurrecting himself in Arizona. Why can't Bulger do the same? He knows the system inside out and a year after being too fiscally stingy to sign him -- Bulger went to Baltimore as the No. 2 behind Flacco for $3.5 million in 2010, and the chance to earn up to $5.3 million if he played -- they can't afford to make that mistake again. Larry Fitzgerald is going to need some reasons to stay there. The Cards, with holes around the roster, would do best by retaining top draft picks if possible, which makes free agency more attractive.
Bulger's coaches and teammates have praised him throughout the season. They swear by him and if Flacco went down, they'd still like their chances. They'd love to have him back as a reserve again in 2011, but fully expect him to be starting, and thriving, elsewhere. "You watch him operate in practice, how well he knows this offense, how fast it comes for him, where he puts the ball -- it's truly impressive," one coach there told me. A year essentially off from contact football might boost him. It's worth finding out. (Depending on the coordinator, Bulger might make sense for Miami. Chad Pennington, if he doesn't retire, could be back there as well).
It's going to take a truly strong/brave coach to take on Young or Russell. Both bring untapped talent ... but even more baggage and risk. You would think falling from grace, and being humbled by failing with the teams that drafted them so high, would trigger better work habits, focus and decision-making on and off the field. And for all of their faults, I expect both back in the NFL in 2011.
Mike Shanahan has long been intrigued by Russell, he worked him out during the season and Redskins coaches told me Russell was impressive. Shanahan is not afraid of a gamble, and has at times even seemed to court controversy with his handling of the McNabb and Albert Haynesworth situations. I could see the Redskins taking a chance on Russell. Some have linked Young to his hometown Houston Texans as a possible backup, but I'm not sure Gary Kubiak wants that burden as he begins another season still firmly on the hot seat (three straight years and running!).
If Kubiak passes, though, be sure, one of the 30 other franchises out there will give Young a look. The need is always there.